TIRED OF AN  ALGORITHM  TELLING YOU WHAT TO  READ ?

Find hundreds of great books--from the hottest new releases and bestsellers to tried and true classics to rare gems--each hand-picked and hand-curated from Southern indie booksellers' websites, newsletters, emails, facebook and twitter posts and from the moments when they stop us in the street, push a book in our hands and say..."YOU'VE GOT TO READ THIS!"
RECENT RECS FROM SOUTHERN INDIES (PDF) | FIND A SOUTHERN INDIE BOOKSTORE
---
RECENT RECOMMENDATIONS FROM SOUTHERN INDIES...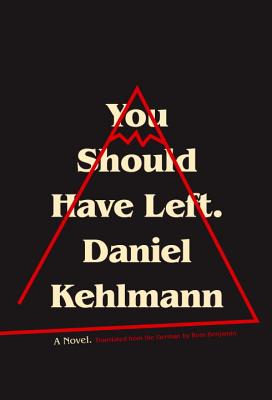 Daniel Kehlmann's novella sent shivers down my spine and kept me asking, "Just what is happening here?" A screenwriter tries to break through writer's block during a vacation with his family at a mountain house in Germany, but soon finds himself confronting sinister and physics-defying phenomena. I picked this up looking for a quick and entertaining read, but the story grabbed my wits and tossed them into its skewed events--and compelled me to read it again. A deliciously frightening tale.
You Should Have Left. by Daniel Kehlman ($18.00*, Pantheon Books), recommended by Quail Ridge Books, Raleigh, NC.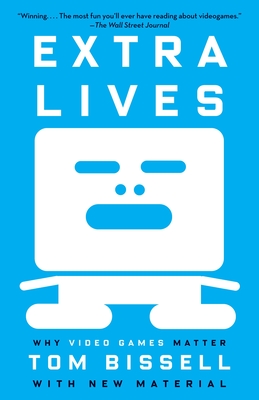 The best book I've ever read about video games. Bissell takes games seriously as an art form worthy of thoughtful criticism while never idealizing away their flaws. Extra Lives is broken up into memoir-ish chapters focusing on the author's relationship to a single game at a time. "Grand Thefts" is a devastating high point, but they all have unique insights.
Extra Lives: Why Video Games Matter by Tom Bissell ($15.95*, Vintage Books), recommended by Flyleaf Books, Chapel Hill, NC.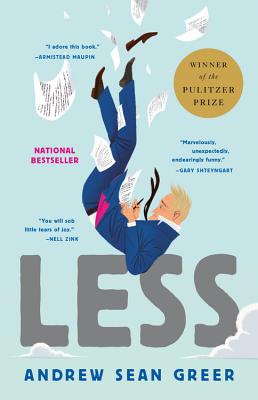 In Andrew Sean Greer's new novel, Less, novelist Arthur Less, on the brink of turning 50, runs away from an ex-boyfriend's wedding to go on a world tour. "Despite all his mishaps, missteps, misunderstandings, and mistakes, Less is, above all, a love story." The voice is charming, the characters are hilarious and delightful, and you cheer for Less through this entire anxiety-ridden trek across the globe to find himself and what will make him truly happy. A perfect feel-good literary beach read for 2017!
Less by Andrew Sean Greer ($26.00*, Lee Boudreaux Books), recommended by Quail Ridge Books, Raleigh, NC.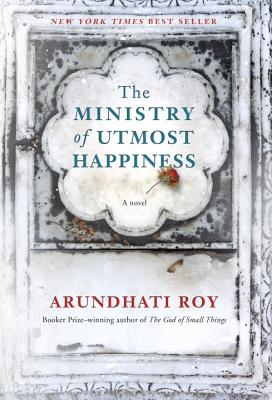 Recently I sat in an Adirondack chair in the North Carolina mountains, and was transported to a graveyard in India through Arundhati Roy's haunting new novel, The Ministry of Utmost Happiness . Each of the main characters―Anjum, a transgender woman; Tilottama, a woman involved with many men but in love with only one; and Musa, the man with whom she is obsessed―were complex and fascinating people. It has been many years since the publication of Roy's last novel, The God of Small Things. The Ministry of Utmost Happiness will sustain us while we wait for more of her engaging characters and beautiful writing.
The Ministry of Utmost Happiness by Arundhati Roy ($28.95, Knopf), recommended by Quail Ridge Books, Raleigh, NC.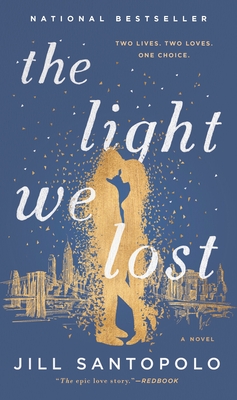 If you loved Me Before You, you will devour this well crafted story with a clever twist.
The Light We Lost by Jill Santopolo ($25.00*, G.P. Putnam's Sons), recommended by The Country Bookshop, Southern Pines, NC.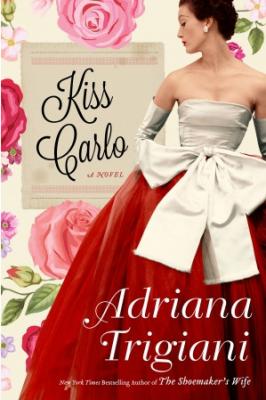 Reading Kiss Carlo is like enjoying a big Italian dinner with your extended family. You will come to love Nicky Castone,, a cab driver who is not sure if he is really pursuing his life's passion. Calla Borelli works in her father's theater but is worried that she will not be able to hold on to what will be his greatest legacy. Mix into this an Italian ambassador's visit to the US and a family's secrets and you have the ingredients for a novel that is hard to put down. When it is over, you will be begging the author for more about this wonderful and lovable family.
Kiss Carlo by Adriana Trigiani ($27.99, Harper), recommended by Fiction Addiction, Greenville, SC.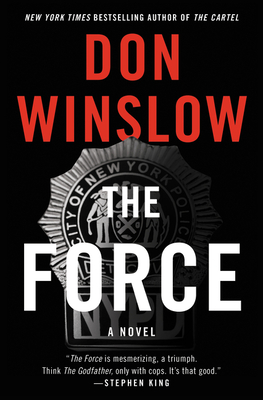 A truly explosive novel, boldly written, raw at time, of epic proportion. A wild roller-coaster ride, highs and lows, ups and downs, dizzying at times. You will love this character, you'll pull for him to succeed. You'll laugh with him, and you'll cry with him. And hope the book never ends...
The Force by Don Winslow ($27.99, William Morrow), recommended by Fiction Addiction, Greenville, SC.