TIRED OF AN  ALGORITHM  TELLING YOU WHAT TO  READ ?

Find hundreds of great books--from the hottest new releases and bestsellers to tried and true classics to rare gems--each hand-picked and hand-curated from Southern indie booksellers' websites, newsletters, emails, facebook and twitter posts and from the moments when they stop us in the street, push a book in our hands and say..."YOU'VE GOT TO READ THIS!"
RECENT RECS FROM SOUTHERN INDIES (PDF) | FIND A SOUTHERN INDIE BOOKSTORE
---
RECENT RECOMMENDATIONS FROM SOUTHERN INDIES...
From Lemuria Books' blog: "The strength of Ng's work is her ability to compose a kind of literary music out of the most ordinary things in ordinary life, from Mrs. Richardson's first encounter with Mia and Pearl to the opening paragraph with Richardson home set ablaze. These aren't just mere occurrences but intricately woven commentaries on the romanticization of motherhood and the false permanence of the American Dream. Ng presents all this with balanced weight of lyricism, wit, and a dash of melancholy, making for a recipe that is just right. While the differing perspectives were sometimes overcrowded, this gem is a compelling examination of mothers' relationships with their children, their relationships with other mothers, and their vast cultural and class experiences." Read more...
Little Fires Everywhere by Celeste Ng ($27.00*, Penguin Press), recommended by Lemuria Books, Jackson, MS.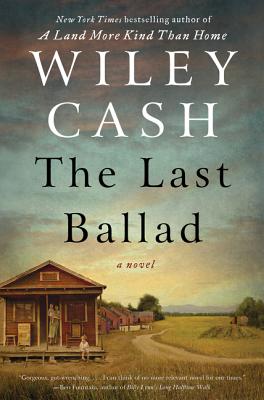 In Wiley Cash's new novel, The Last Ballad, it is 1929 and the labor movement is trying to organize in North Carolina. Somehow Ella May finds the courage and resolve to fight to make things better for her children and the people who share her life of poverty and powerlessness. Cash captures the sounds and draws the pictures so beautifully that these people and their stories become real. It is heartbreaking to read what will push men and women to risk their lives for a common good but it is inspiring and gives us hope.
The Last Ballad by Wiley Cash ($26.99*, William Morrow), recommended by Quail Ridge Books, Raleigh, NC.
 A Fall 2017 Okra Pick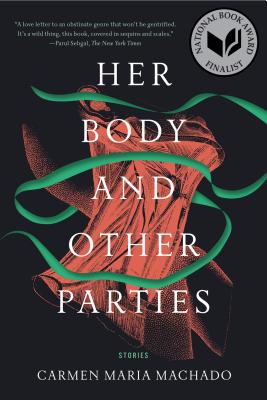 It's difficult to put into just a few sentences everything that Her Body and Other Parties is. Rhythmic and hypnotic, yet unexpected and treacherous. These fearless, smart, reality-warping, and creepy as hell stories will suck you in and not let go until you have to force yourself to come up for air. Highly recommend!
Her Body and Other Parties: Stories by Carmen Maria Machado ($16.00*, Graywolf), recommended by Flyleaf Books, Chapel Hill, NC.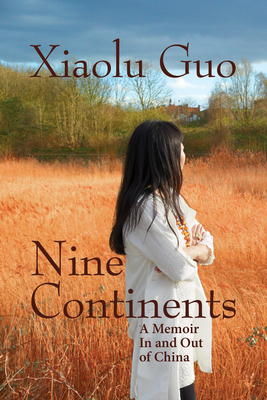 Sometimes I pigeonhole myself by only reading about things that I can relate to, stories that are familiar, people that I "know." I put this book off for a long time because of this. Finally starting it, I quickly devoured it, my narrow focus totally blown open. Xiaolu Guo's memoir proves that she has mastered the intricacies of the language that was once foreign to her, saying a lot about who she is. A story about identity, Guo has always sought out the new, and now I feel inspired to do the same.
Nine Continents: A Memoir in and Out of China by Xiaolu Guo ($26.00*, Grove Press), recommended by Fountain Bookstore, Richmond VA.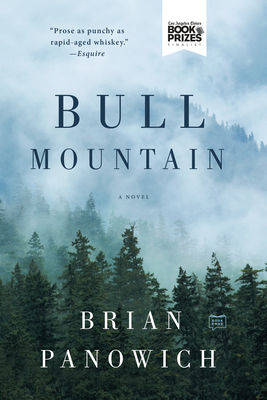 This reads like The Godfather if it took place in the mountains of Northern Georgia. An ATF agent with a chip on his shoulder tries to take down a crime family that has been operating for generations. Moonshiners, gun fights and a sheriff who has to decide between family or the law. Goes well with a Waylon Jennings record and a glass of bourbon.
Bull Mountain by Brian Panowich ($16.00*, G.P. Putnam's Sons), recommended by Fountain Bookstore, Richmond, VA.
 A 2016 Southern Book Prize Winner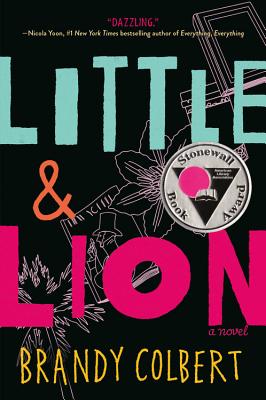 After Pointe (um, hello, go read that if you haven't), I waited and waited and waited for Brandy Colbert's next novel. I was not disappointed. Tackling the always timely topics of sexuality, mental health, and the beautifully, murky path that we walk when we love someone. Perfect for fans of Julie Murphy and Nina LaCour.
Little & Lion by Brandy Colbert ($17.99*, Little, Brown Books for Young Readers), recommended by Parnassus Books, Nashville, TN.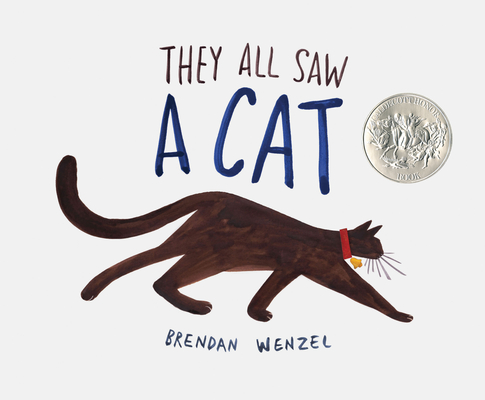 A beautifully illustrated, funny, and imaginative picture book, They All Saw A Cat shares visions of a cat from a diversity of perspectives, each of which sees it slightly differently. This book creates a natural starting point to consider with your child why such a variety of beliefs and opinions exist among people – which makes it a timely book, too.
They All Saw a Cat by Brendan Wenzel ($16.99*, Chronicle Books), recommended by Parnassus Books, Nashville, TN.