READ THIS! BOOKS WITH STREET CRED...
This is a dark book about the impact of a traumatic event in childhood and how it can haunt your life in many ways. Corrine and Jude have the perfect relationship. Great home, both physicians with great jobs. The facade is marred by Corrine's past and Jude's inability to communicate his feelings. Jude's twin is a Catholic priest and very close to the couple. A seemingly innocent introduction sends this relationship careening off the rails in manners that are hard to imagine. It is hard to resist skipping ahead to see how it ends.
Such Dark Things by Courtney Evan Tate, Courtney Cole ($15.99*, Mira Books), recommended by Fiction Addiction, Greenville, SC.
*Reflects list price. Local store price may vary.
>>MORE
EAD THIS!
THE LATEST FROM LADY BANKS' COMMONPLACE BOOK...
In which Mr. Shane Gottwals is proclaimed a rock star (or at least, his bookstore is), Mr. Tim Dorsey says he grew up like Huck Finn, and Ms. Elizabeth Kostova writes a book because she had a bad dream.
>>MORE LADY BANKS
THE NEWEST CROP OF FRESH OKRA PICKS...
click here for all the WINTER 2018
okra picks!

FRESH FROM THE CURRENT CROP
Whiskey & Ribbons by Leesa Cross-Smith
For fans of The Mothers Leesa Cross-Smith's anticipated novel following a contemporary African American family caught in the wake of a tragic police shooting.
Set in contemporary Louisville, Leesa Cross-Smith's mesmerizing first novel surrounding the death of a police officer is a requiem for marriage, friendship and family, from an author Roxane Gay has called "a consummate storyteller."
Evi—a classically-trained ballerina—was nine months pregnant when her husband Eamon was killed in the line of duty on a steamy morning in July. Now, it is winter, and Eamon's adopted brother Dalton has moved in to help her raise six-month-old Noah.
Whiskey & Ribbons is told in three intertwining, melodic voices: Evi in present day, as she's snowed in with Dalton during a freak blizzard; Eamon before his murder, as he prepares for impending fatherhood and grapples with the danger of his profession; and Dalton, as he struggles to make sense of his life next to Eamon's, and as he decides to track down the biological father he's never known.
In the vein of Jojo Moyes' After You, Whiskey & Ribbons explores the life that continues beyond loss, with a complicated brotherly dynamic reminiscent of Elizabeth Strout's The Burgess Boys. It's a meditation on grief, hope, motherhood, brotherhood and surrogate fatherhood. Above all, it's a novel about what it means—and whether it's possible—to heal.
Whiskey & Ribbons by Leesa Cross-Smith | Hub City Press | 9781938235382
>>MORE FRESH OKRA PICKS
THE 2017 SOUTHERN BOOK PRIZE WINNERS...
Award-winning author Donna Gephart crafts a compelling dual narrative about two remarkable young people: Lily, a transgender girl, and Dunkin, a boy dealing with bipolar disorder. Their powerful story will shred your heart, then stitch it back together with kindness, humor, bravery, and love.
"Lily and Dunkin is a delight. Here's a book for anyone who's ever struggled with being different--or anyone who's ever loved someone who bears the burden of difference. Donna Gephart's book is about trans children, and bipolar children, and their parents, of course, but what it's really about is friendship, and the redeeming power of love. Crucial, heart-breaking, and inspiring." —Jennifer Finney Boylan, author of She's Not There, and Stuck in the Middle with You. 
Lily Jo McGrother, born Timothy McGrother, is a girl. But being a girl is not so easy when you look like a boy. Especially when you're in the eighth grade. 
Dunkin Dorfman, birth name Norbert Dorfman, is dealing with bipolar disorder and has just moved from the New Jersey town he's called home for the past thirteen years. This would be hard enough, but the fact that he is also hiding from a painful secret makes it even worse. 
 One summer morning, Lily Jo McGrother meets Dunkin Dorfman, and their lives forever change. 
JUVENILE | Lily and Dunkin by Donna Gephart (Delacorte Press, 9780553536744) | BUY FROM AN INDIE
>>DISCOVER ALL THE 2017 SOUTHERN BOOK PRIZE WINNERS & FINALISTS
 SOUTHERN BOOKS | AUTHORS | LITERARY NEWS...
I was 21 when I read The Prince of Tides by the great Pat Conroy, and even now I remember its opening line, "My wound is geography." He was speaking of the South Carolina low country, of the waters and the marshes and all the living things that share that place. If you've read the book and remember its characters then you understand the power of those words.  "My wound is geography…"
Genius.
I'm a child of the South, and more specifically, a child of the river. Growing up in Rowan County, my family had 472 acres where the Yadkin spilled into the headwaters of High Rock Lake. It was a beautiful property, its borders unchanged since Cornwallis camped on it during the Revolutionary War. I've not stood on that land in three decades, but I remember the fields and woods like I'd walked them yesterday. I can close my eyes even now and feel the breeze that rose off the river. I remember the cattle, the deer, the stutter of quail and the smell of black snake on my hands. We lived in the city, but spent long days on the farm. We had horses and dirt bikes and outbuildings as old as the county, itself. For two miles our property followed the water. That meant coves and driftwood and arrowheads in the sand. For a boy like me it was paradise.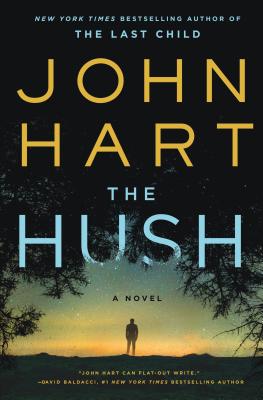 I think most every week of that land, of its pastures and streams and its wild and secret woods. It was a world unto itself, a forgotten nation with a population of me. My family was there, of course - the parents in the garden, the sisters on horseback – but most often I was by myself or with some friend from the city. We'd build forts in the hayloft and rafts beside the river. The old tenement shack was mounded with stored seed, and that was a playground no other boy ever had: a dozen dusty rooms and hills you could never climb. I knew every inch of that property, and I mean every single one. I knew where to watch for Copperhead and the best places to fish, where to pick fig and pear and blackberry, the fallen trees across the creeks, and which muddy spots would suck off your shoes. I caught catfish the size of my sister, bream by the hundreds and, once, a largemouth bass that must have weighed nine pounds. When I was older I hunted, but mostly for quail and dove and rabbit. I liked the deer too much to shoot, and even now let them roam unmolested on land I own in Virginia.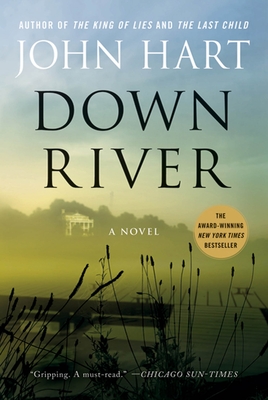 Life on the river was a special gift, and there was a song I learned early: the call of a fox in the night, of bullfrogs and owl and the blow of a startled deer. For a handful of years it was the rhythm of my childhood, to wake in the gray light and fall asleep with fireflies in the trees. And all the while there was the river, the slow, muddy brown and all the wonderful things it carried - not just the fish and the otter, but the blue-glass bottles, half-buried, the boaters and the fowl and the silver wood stacked everywhere the water bent. Childhood on the Yadkin was an adventure, and the river cut a channel right through me. I write about it in my books; it touches most every story. My second novel, DOWN RIVER, is an unabashed testament to the river, and to the power of memory.
Yet, good things end. And though I blame no one for the sale of the farm – divorce happens, as does life - I ache for the place that was. The land was developed years ago, and in a way that hurts all the more for its thoughtless nature. It's a junkyard now, and a trailer park littered with plywood additions and dead cars and dogs on short chains. This, too, shows up in my books, and speaks as well to the power of loss.
"Geography is my wound."
Damn.
I can't think of those early days on the river without feeling the changes time has wrought, not just on the land but on all of us. Things were simpler then. There was no Internet, and no such thing as a Play Station or a smart phone. Kids walked to school and played outside. The television had three channels. When the farm was sold, all that seemed to change. I know it didn't happen on the same day or even in the same year, but it feels like it, looking back, like the ruination of that farm signaled an end to simplicity. Maybe there's something to that. Maybe I just got older. 
What I do know is that I've always aspired to have my own farm on a wide, slow river, to retrieve what I'd lost and to offer the same experience to my children. I never lost sight of that dream, and though it took a long time to achieve it, I've been fortunate enough to not only find the perfect property, but to buy it out of development, and thus protect it forever. I walk that land almost every day. I take my children there, and my wife. I lead my dogs through the fields and woods and think, "No development will happen here."
There's poetry in that, I think.
I no longer live in North Carolina, but I set my books there, and when I close my eyes its what I see: Salisbury and Rowan County, the people and the land and the long, forever river.
In Pat's book there's a second line after the first. "My wound is geography," he wrote. "It is also my anchorage, my port of call."
He got that one right, too.
--------------------
John Hart is the author of five New York Times bestsellers, The King of Lies, Down River, The Last Child, Iron House, and Redemption Road. The only author in history to win the best novel Edgar Award for consecutive novels, John has also won the Barry Award, the Southern Independent Booksellers' Award for Fiction, the Ian Fleming Steel Dagger Award, the Southern Book Prize, and the North Carolina Award for Literature. His novels have been translated into thirty languages and can be found in over seventy countries. A former defense attorney and stockbroker, John spends his time in North Carolina and Virginia, where he writes full-time.
The 2018 Winter Okra Picks have been selected by Southern Indie Booksellers–a season's worth of delicious reading with a Southern flavor. This season's harvest is a bumper crop of eighteen delicious reads. All the Okra Picks have a strong Southern focus and publish between January and March, and all have fans among Southern indie booksellers–who have chosen these dozen and a half–books as those they are most excited to hand sell. And all will make readers push them into the hands of friends and family, saying, "You've got to read this!"
The Road to Bittersweet by Donna Everhart
Kensington, 9781496709493
Publication date: December 26, 2017
Steal Away Home by Billy Coffey
Thomas Nelson, 9780718084448
Publication date: January 2, 2018
Robicheaux by James Lee Burke
Simon & Schuster, 9781501176845
Publication date: January 2, 2018
Daily Writing Resilience by Bryan Robinson
Llewellyn Publications, 9780738753430
Publication date: January 8, 2018
Under a Cloudless Sky by Chris Fabry
Tyndale House Publishers, Inc., 9781496428289
Publication date: January 9, 2018
The Afterlives by Thomas Pierce
Riverhead Books, 9781594632532
Publication date: January 9, 2018
Fire Sermon by Jamie Quatro
Grove Press, 9780802127044
Publication date: January 9, 2018
The Problim Children by Natalie Lloyd
Katherine Tegen Books, 9780062428202
Publication date: January 30, 2018
Marabel and the Book of Fate by Tracy Barrett
Little, Brown Books for Young Readers, 9780316433990
Publication date: February 6, 2018
Dreaming in Chocolate by Susan Bishop Crispell
St. Martin's Griffin, 9781250089076
Publication date: February 6, 2018
An American Marriage by Tayari Jones
Algonquin Books, 9781616201340
Publication date: February 6, 2018
Promise by Minrose Gwin
William Morrow, 9780062471710
Publication date: February 27, 2018
The Hush by John Hart
St. Martin's Press, 9781250012302
Publication date: February 27, 2018
Daisy Cakes Bakes by Kim Nelson
Clarkson Potter, 9780451499417
Publication date: February 27, 2018
Whiskey & Ribbons by Leesa Cross-Smith
Hub City Press, 9781938235382
Publication date: March 6, 2018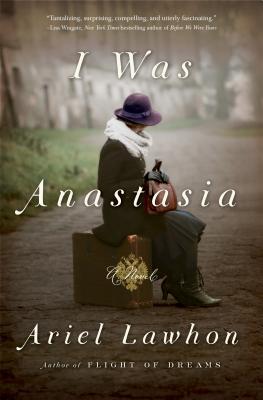 The Past is Never by Tiffany Quay Tyson
Skyhorse Publishing, 9781510726826
Publication date: March 13, 2018
Gods of Howl Mountain by Taylor Brown
St. Martin's Press, 9781250111777
Publication date: March 20, 2018
I Was Anastasia by Ariel Lawhon
Doubleday, 9780385541695
Publication date: March 27, 2018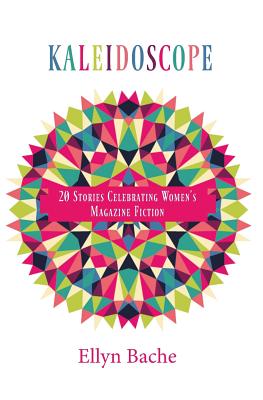 A short story collection called Kaleidoscope was never on my radar until I went on tour for my novel, The Art of Saying Goodbye,and kept running into something I hadn't expected. At one event after another, as soon as I mentioned that I'd started my career writing stories for women's magazines like McCall's and Good Housekeeping, the conversation would shift.  The women in the audience would begin talking about how they'd loved those stories, how they'd waited for the magazines to arrive each month so they could read the fiction as well as the recipes, how much they still missed those stories and wondered what had happened to them. The warm nostalgia for those days amazed me. Short stories had disappeared from women's magazines more than ten years before.  I thought they'd been forgotten.
But no. The problem wasn't lack of interest.  It was money. Women's magazines had been publishing fiction since their first issues in 1693, more than 300 years ago.  Now there was also television, the Internet, the expense of moving into the digital age. Budgets were tight. At McCall's (which once had a circulation of 8.4 million) an auditor claimed that not one copy of the magazine was sold because of the fiction.  So the stories were zapped.  All the same,  McCall's and several other big magazines soon folded.
So I was both surprised and pleased to hear that readers still missed those stories. Finally I decided to take a look at my own work from those days. My stories were published over a 22-year period from 1981 to 2003 – which meant that the early ones were composed on a typewriter rather than a computer. Without digital files, I had to search out copies of the actual magazines, no small task!  
At first I thought the stories would feel old fashioned when I went back to them--but they didn't.  Short magazine fiction focuses on emotion, which doesn't change over the years. Later  I was delighted when two different reviewers called the stories "surprisingly contemporary."
One thing women said they missed was the welcome short length of magazine stories.  There is plenty of women's fiction these days, they'd say, but almost all of it is in novels, and sometimes a reader just wants a shorter piece she can finish while she's having a cup of tea after work.
I was in the early stages of a new novel when I found myself paying more and more attention to the stories, seeing them in my mind's eye as a collection, seeing even the title – Kaleidoscope, reflecting the varied patterns of women's lives. So I turned to the task of blending them into a book – a great delight for me, and I hope for others, whether they remember this much-loved genre from before or are coming to it for the first time.
------------
Ellyn Bache began as a freelance newspaper journalist, publishing hundreds of articles  in The Washington Post, Baltimore Sun, Hagerstown (MD) Morning Herald, Greenville (SC) News, Chicago Tribune, and others over the years.  But her primary interest was always in fiction, her first short story appeared in McCall's. It was followed by others in a wide variety of commercial and literary magazines, ranging from Good Housekeeping and Seventeen to Shenandoah to the Carolina Quarterly. 
If an independent bookstore serves as the soul of a community (as do libraries, I believe), then a big piece of my soul resides in two Southern stores: Cavalier House Books in Denham Springs, Louisiana and Square Books in Oxford, Mississippi.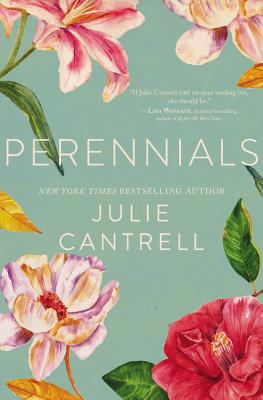 Many independent booksellers have supported my journey as a fledgling novelist, and my gratitude runs deep. In fact, SIBA has welcomed me from the start of my career, when ten southern female authors dared to setup a trade show booth as the Southern Belle View gals. Remember us? Blogs, books, and bling? We always had a blast and our scavenger hunts helped form lasting friendships with many of you.
Since then I have published three novels, and you have been there with me for each, selecting my books as Okra Picks, Best Reads, bookclub bundles, and most recently as a short-list finalist for the Southern Book Prize. Yes, Southern indies, you have delivered me more than a few "pinch-me moments" in the last few years, and I thank you sincerely.
But Cavalier House Books and Square Books will always hold sacred space in my life.
Cavalier House Books
John and Michelle Cavalier have something special going on down in the bayou state, and it's about much more than books. When this young couple dared to chase their dream of owning a local bookstore, they never imagined they would end up becoming community leaders, helping to build, and then to rebuild, the Denham Springs community.
In August 2016, when the flood of the millennium destroyed more than eighty percent of Livingston Parish, including the Cavaliers' home, John and Michelle had a difficult choice to make. Close up shop and call it quits? Or reboot and try again?
Recognizing the power of story, they opted to keep the doors open, making the courageous and selfless choice to let that one dry corner function as an anchor for their heartbroken community. Despite the financial risks, they have used books to heal and have stepped up to lead reconstruction efforts for this traumatized town while postponing the rebuild of their own home in order to help others.
Recently, John delivered a poignant TEDx talk at the public library in Denham Springs. I listened as attendees reacted: "I never thought about it that way," and "Yes, we should do that!"
With Michelle in the audience (and serving as a large focus of John's presentation), I realized what an impact this young couple will have on their parish for many generations to come. I cannot imagine anyone I'd trust more to restore my childhood stomping grounds than John and Michelle, and this led me to believe that, in fact, all Southern indie booksellers are in a prime position to serve as the legacy makers, the community shapers, and the storytellers of our time.
Square Books
While Livingston Parish was the home of my childhood, Lafayette County is the place I call home today. Here, on the historical town square of Oxford, Mississippi, Richard and Lisa Howorth have staked their claim and formed a mecca for southern literature enthusiasts.
As a Louisiana girl, I had never met an author until I relocated to Oxford at the age of thirty. Suddenly, I entered a world where stories were alive, where characters were waiting to be captured in ink, and where not one, not two, but THREE bookstores opened their doors each day on the town square. I had landed myself in the Land of Oz, and "real-live authors" were everywhere. Suddenly, inspiration was too.
When I entered Square Books, I felt the stories brewing in my bones. There remains a magic there, a powerful tug at all the truths that lie just below the silence. It's good medicine.
It would be many years before I dared to pen a novel, and never could I have imagined I'd be launching that debut (Into the Free) on such hallowed ground. Now I'm about to launch my fourth women's fiction title, Perennials (which is set right here in Oxford, by the way), and once again I'll be celebrating that milestone with Square Books.
Any novelist can tell you, we take life one story at a time. We never know if we'll land another contract or publish another successful book, but if the fates do grant me such a gift, I can only hope I'll have the opportunity to deliver each story through the birthing room of Square Books. And then, I hope I'll have the chance to leave signed books at Cavalier House too. And if I'm the luckiest girl alive, I'll someday get to visit every Southern indie store, pluck tales from your shelves, swap stories with your booksellers, and leave a few signed copies for each of you to share across the south.
The Books and Writers I Love
I'm a huge fan of Jesmyn Ward. Her authenticity always make me cry, and I have yet to find another contemporary American author whose voice compares to hers. I recently read An American Marriage by Tayari Jones and absolutely loved it. It's one of the best novels I've read in years, and I think it's a beautiful, empathy-building story that everyone should read. Elizabeth Strout is another of my favorite authors. She's one whose books I buy without even bothering to read the synopsis. I've never been disappointed. She's a master at delivering clear, concise prose that still carries tremendous depth, and her characters are second to none. Also, I've long admired Wally Lamb, Barbara Kingsolver, Ann Patchett, Louise Erdrich, and Marilynne Robinson.

In the non-fiction/memoir arena, I am in awe of brave female truthtellers. The standouts include Cheryl Strayed, Jeannette Walls, and Elizabeth Gilbert (who won me over with The Last American Man and kept me happy by releasing Big Magic). As for bookclub fiction, Lisa Wingate delivered a beauty with Before We Were Yours, and I'll always root for Jamie Ford and Ann Hood. When it comes to southern charm, Patti Callahan Henry, Karen White, and Kristy Woodson Harvey are sure hits, but as a certified naturalist, Mary Alice Monroe's love of nature always makes my soul sing.
Finally, I think I'd like people to know more about Sonja Yoerg and Kathryn Craft. These women are not only Tall Poppy Writers with me, but they produce stories that shape souls. They examine life from a deeper angle, and I have great respect for the words they weave.
Julie Cantrell is an award-winning New York Times and USA TODAY bestselling novelist. She writes full time from her home in Oxford, Mississippi. Her latest book, PERENNIALS, was published in November, 2017
Some people argue that the south isn't really the capital-S South any more.  After all, with chain restaurants and social media and people moving in and out of the region (mostly in) all the time, it's pretty easy to make a case that America's growing more homogenized every day.  Is an upscale suburb in Atlanta really all that different from a suburb in Seattle or Houston? And if the south is just a slightly more humid version of Everywhere USA, does that mean southern literature is doomed to slowly die out?
First of all, spoiler alert:  No. Not even close.  Southern literature, to borrow the words of William Faulkner isn't merely enduring, it's prevailing.  The confusion comes from the fact we've been defining "southern" all wrong for years.
You can't just open a book in Louisiana or South Carolina and think your work is done. Geography is the most shallow approach possible to setting and calling a book southern based on theme isn't much better.  People like to say that southerners write about family, faith, race, and redemption but let's face it - pretty much all writers tackle these topics.  I personally think what makes a book southern isn't where it's set or what it's about, but is more a function of how the story is told.  Here are three factors in evoking that elusive southern style.
It's conversational.  Southerners lean toward a certain type of voice, one that grows out of an oral storytelling tradition.  The southern voice weaves and rambles, with long sentences and plenty of asides, gradually getting to the point in a way that's more circular than linear. It may be an old south grandpa on the porch or a new south woman in the wine bar, but the message is the same:  Pull your chair closer.  I have a story to tell.  So seriously, closer.  I'd only say this to you. 
I once burst into laughter when I overheard two young female baristas in a Starbucks.  One of them asked "What'd you do last night?" and her friend sighed and said "The wrong thing."  Now that's the start of a perfect southern story, even if this particular Starbucks did happen to be in Philadelphia.  There's a confessional aspect of the Southern story.  We just can't stop washing my dirty laundry in public.  I'll show you my shame if you show me yours.
Of course, when a regional voice grows out of a oral tradition, it's no surprise that the books come out sounding like human speech. I recently met a woman who narrates audiobooks for a living and she told me southern writers were her favorite.  She's a New Yorker and I originally assumed it was because she liked playing around with the accent.  Yeah, that was part of it, she said, but the truth is that southern books are just plain easier to read out loud.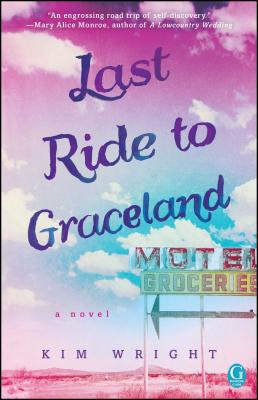 It's Biblical.  Another thing unique to the southern voice is that it was raised on the poetic cadences of the King James Bible, which means that at times it takes on a weird formality.  It may sound contradictory to say that the southern voice is on one hand casually chatty and then on the other hand employs the most exalted of speech, but this winding back and forth between the highest and the lowest types of diction is precisely what gives southern fiction its secret sauce.  Flannery O'Connor was especially gifted at getting her characters down and dirty and then suddenly employing an elegant "as if" midway through a sentence, drawing back the curtains of realism to reveal the heavenly realms beyond. We southerners are hanging by a thread to this earthly realm and expecting the rapture pretty much any minute.  It makes our writing style a wee bit schizophenic.
And the weird thing about southerners suddenly veering off-road into religious language - you don't have to be a churchgoer to pick it up. My son in law is a devout agnostic but his four year old, my granddaughter, is quick to yell "Lord help," if she overturns her orange juice.  I think we suck the holy spirit in through sheer osmosis.
It's tribal.  And one final quirk of the southern storytelling style.  We have to be one of the few categories of writers left who use the collective "we" and "our." You see it in a classic like Faulkner's A Rose for Emily or Marybeth Whalen's modern tale of a high school football community, When We Were Worthy.  Southerners will assemble themselves into a tragic chorus at the slightest provocation, wailing "We just didn't know what to think when Lucy didn't show up for bridge."  There's a kind of tribal unity that sometimes filters into southern stories, reminding us that while we've certainly (ahem)had our squabbles in the past, we're quick to pull together if we perceive a threat from outside the circle.
So there's more to Southern fiction than what you write about or where you set your stories.  But as long as southern writers keep quilting together a voice that has elements of conversation, church, and collectivism, I think our fiction will stay alive and well - and utterly distinct. 
---
Kim Wright is the author of Last Ride to Graceland, Love in Mid Air, The Unexpected Waltz, and The Canterbury Sisters. A two-time winner of the Lowell Thomas Award for travel writing, she has been writing about travel, food, and wine for more than twenty years for magazines such as Wine Spectator, Self, Travel & Leisure, and Vogue. She also ballroom dances competitively. Kim lives in Charlotte, North Carolina.
So, this is one of those interview questions, right?  If you could recommend any book that changed your life, what would it be?  This is the question that you prepare for.  You never know when it might be asked of you, so you need to make sure when it is asked, that it blows the socks off the person asking. Do you pick something that is dense and difficult to read, and therefore meant to impress the person with your intellect (or really your attention span, because clearly that is really what is most flexed). Or do you pick something seminal, something that was part of a zeitgeist of sorts? Ahh yes, they'll say and immediately connect with you over it. I was a Freshman when that came out. Everyone was talking about it. I'd never known books could resonate like a gong through an entire populace until that moment. That was the moment I truly understood the power of the written word.  Or are we just honest about what we love, even if no one else on earth has read it?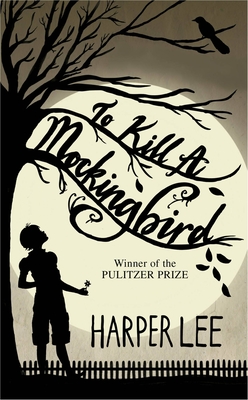 What I realized about this question is that, similar to the books themselves, the experience of being asked this question is subjective. It's really all tied up in how and why the question is asked (are we looking to judge by asking the question) and also the life experience of the person being asked.  Therefore, knowing I was going to write a short essay on this subject for Lady Banks, I decided to go out into my community and see what the common themes were. The answers may surprise you, but the reasons for the answers won't.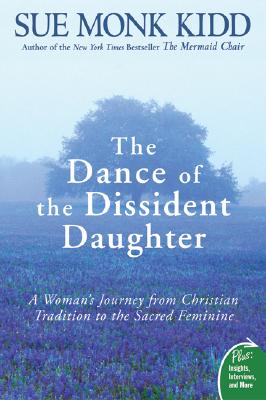 Hands down the most popular answer was To Kill a Mockingbird. Of course, you'd all agree this was an important book (and should have been left as one book – but that's another opinion for another time). What was interesting, however, is people who read it out of choice, rather than when it was an assigned school book, seemed to have a more visceral reaction to how it affected them. One even going so far as to say 'it spoke to my soul.'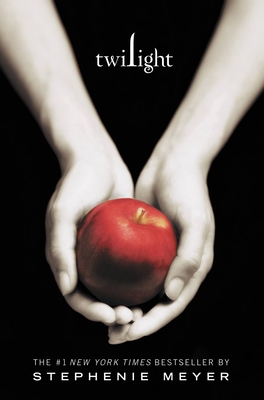 One woman gave me an answer that helped me understand more about her than I'd learned in the last two years of our acquaintance. Her answer: The Dance of the Dissident Daughter by Sue Monk Kidd.  Her reason: "I was raised Southern Baptist, this book showed me that there are many paths in the spiritual world, and it's alright to choose the one that works for you."  Wow. How much power books hold!    Another friend confessed that she'd never been introduced to reading in her home life. No one in her family read on their own, and certainly not to her. When she was grown, she was in a bad place (and not because she'd never read a book, ha! A legitimately bad life place). A friend gave her, of all things, a copy of Twilight. She got lost in another world, and hasn't stopped reading since, and no genre has been left unsampled. As far as she's concerned that book didn't just change her life, it saved her life.
My heroine in THE INDIGO GIRL, the real-life Eliza Lucas, was a very busy teenage girl. She was left in charge of her family's business affairs, and she had to turn a profit. But she also adored reading, and spent much time pilfering the ancient Greeks and other philosophers out of Charles Pinckney's library. Her early letters to her younger brothers showed insight and thoughtful expression of the philosophy she'd read, and her children ended up being founding fathers of our great nation. She read something in those books that helped shape the person she became, and also the sons she raised.
My favorite thing about indie bookstores is how they grow to know their communities.  And now, when someone comes in browsing, think about that day in the past when that person picked up a book that changed their life. Will you wonder what it was? Will you ask? Or perhaps that day is today, maybe the next book you recommend will be the one that changes their life.
You may have noticed I didn't answer the question myself. If I meet you at your independent bookstore, you can ask me!
Browsing the shelves of libraries, book stores and book stalls is one of my favorite things to do. Over the years I have happened upon rare books, books by long forgotten authors and authors unknown at least to me, and have found both delight in discovery and hours of happy reading. So when a well-tailored fellow from Amazon stepped up to the dais of a writers' conference lunch recently and in a cheerful voice declared the end of browsing, I was horrified. He was not, of course, talking about internet browsing. He was talking about my kind of browsing.
Scanning real shelves for physical books is for me the most satisfying way to find literary treasures. A few days ago I stopped by Flyleaf Books in Chapel Hill and was captivated by a little girl who was sitting cross-legged on the floor of the children's section, reading a book she had pulled from the lower shelves. She didn't once look up while people walked around her.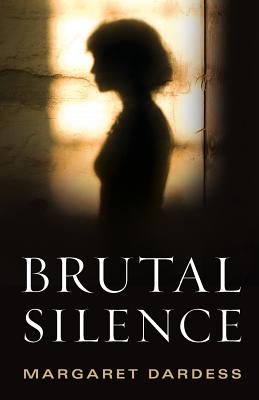 Years ago that little girl was me.  Every Tuesday night after dinner my parents would take me to our local library, and while they went off to look at grown-up books, I would run to the children's room and begin browsing through the biography section. Books about little girls who grew up to do great things were my favorite. The biographies of Madam Currie, Louisa May Alcott and Susan B. Anthony all inspired me with a sense of possibility. I discovered fiction on those Tuesday nights too. I'm sure I owe my life-long enthusiasm for mysteries and thrillers to the volumes of Nancy Drew and The Hardy Boys that I found on neighboring shelves.
While writing papers in college I often searched the library stacks for a book I had found listed in a bibliography only to discover that the book beside that book had even richer material for my research project. Had I been looking for the book online, as efficient as that method may be, I would have found only that book and most likely missed the memories and letters of little-known men and women whose valuable observations added unique perspectives to whatever subject I was pursuing.
Later as impoverished graduate students in New York City I and my friends spent many happy hours browsing in the second hand book stores on Broadway. We were thrilled when we chanced upon often out-of-print volumes whose prices fit out meager budgets. I would not otherwise have happened upon books like Anthony Trollope's The Way We Live Now or the lesser works of Mark Twain that I still have in my bookcase today.
I will continue to enjoy browsing the shelves of libraries and bookstores and hope that the unwelcome prediction of the man from Amazon is wrong or at least will not come to pass in my lifetime. How sad it would be if the little girl in Flyleaf Books and children everywhere were unable to find new worlds while discovering the delights of browsing.
The harvest is in! The 2017 Fall Okra Picks have been selected by Southern Indie Booksellers--a season's worth of delicious reading with a Southern flavor.
All the Okra Picks have a strong Southern focus and publish between October and December, and all have fans among Southern indie booksellers--who have chosen these dozen books as those they are most excited to hand sell. They all have that magical quality that makes readers want push them into the hands of friends and family: the quality of "You've got to read this!"
The Fonville Winans Cookbook: Recipes and Photographs from a Louisiana Artist by Cynthia LeJeune Nobles and Melinda Risch Winans 
Louisiana State University Press, Hardcover, 9780807167687
Publication Date: October 2, 2017
The Last Ballad by Wiley Cash
William Morrow & Company, Hardcover, 9780062313119
Publication Date: October 3, 2017
The Indigo Girl by Natasha Boyd
Blackstone, Hardcover 9781455137114
Publication Date: October 3, 2017
Heating & Cooling: 52 Micro-Memoirs by Beth Ann Fennelly
W.W. Norton, Hardcover, 9780393609479
Publication Date: October 10, 2017
Tales of a Cosmic Possum: From the Appalachia Mountains to the Cotton Mills by Sheila Ingle
Ambassador International, Trade Paperback, 9781620206126 
Publication Date: October 14, 2017
Hotel Scarface: Where Cocaine Cowboys Partied and Plotted to Control Miami by Roben Farzad
Berkley Books, Hardcover, 9781592409280
Publication Date: October 17, 2017
Dear Martin by Nic Stone
Crown Books for Young Readers, Hardcover, 9781101939499
Publication Date: October 17, 2017
The Art of Loading Brush: New Agrarian Writings by Wendell Berry
Counterpoint LLC, Hardcover, 9781619020382
Publication Date: October 31, 2017
Heaven's Crooked Finger by Hank Early
Crooked Lane Books, Hardcover, 9781683313915
Publication Date: November 7, 2017
Perennials by Julie Cantrell
Thomas Nelson, Trade Paperback, 9780718037642
Publication Date: November 14, 2017
The Sisters of Glass Ferry by Kim Michele Richardson
Kensington Publishing, Trade Paperback, 9781496709554
Publication Date: November 28, 2017
The Ice House by Laura Lee Smith
Grove Press, Hardcover, 9780802127082
Publication Date: December 5, 2017
A Murder for the Books by Victoria Gilbert
Crooked Lane Books, Hardcover, 9781683314394
Publication Date: December 12, 2017
Find more information about the Okra Picks at AuthorsRoundtheSouth.com/okra
As the winner of the inaugural Conroy Legacy Award, it's not surprising to learn that even as a two-year-old, Kwame Alexander intimidated others with his words. When a pre-school classmate knocked over his carefully constructed tower of blocks, Alexander expressed his understandable anger not with shoves, but with rhymes repurposed from Dr. Seuss's Fox in Socks.
Now the poet/novelist/speaker draws on a lifetime reading and writing books and poetry not to intimidate with his words, but to connect, encourage, and inspire. In a thoughtful interview at the #SIBA17 Discovery Show in New Orleans with Erica Merrell, SIBA board member and owner of Wild Iris Books in Gainesville, Alexander shared his love of literature, the power of poetry to tame the rowdy tween, the importance of family, and his deep admiration of Pat Conroy. And like Conroy, or any true master of words, he wove each strand into a compelling whole.
Growing up in a book centered family--his parents wrote, taught, sold books--Alexander had to be lovingly persuaded to share his parents' enthusiasm. "I hated books. I hated them because I was immersed in them," he said.
However, early encounters with activism and social justice led him to discover the power of his own voice. When his father took him to march on the Brooklyn Bridge to protest police violence, Alexander felt his initial fear subside as his connection to the crowd and its message grew. "I began to find my voice. I began to raise my voice. I'm an activist, because I'm a human being."
When asked about the impact Pat Conroy had on his writing and life, Alexander recalls reading Conroy's cookbook and feeling drawn to the author's expansive, inclusive view of friends, family, and the writing community. "I want to live that life," he said, laughing. "I want to make shrimp and grits for my friends."
Alexander also noted Conroy's tireless work on behalf of other writers, and commitment to building the literary community. But perhaps most of all, Alexander valued Conroy's bone-deep authenticity, and the way his voice informed all of his writing. After quoting passages from the poet Pablo Neruda, Alexander commented about both the poet and Conroy, "You cannot read either writer and how they make the words dance on the page, and not know them."
In his book-centered family, he found plenty to read that fired his imagination and focused his voice, particulary in poetry. As a student at Virginia Tech University, Alexander studied with Nikki Giovanni. Though he wryly described their relationship as complex, Giovanni deeply informed his work, first as a challenging teacher and then powerful mentor, and finally as a friend. In his youthful quest to follow in Langston Hughes's footsteps after the publication of The Weary Blues in 1926, Alexander self-published his own poetry collection and criss-crossed the country to read and sell his work.
But soon, Alexander's poetry expanded into prose, and just as he found his voice when lifting it in protest, his work found new purpose as it spoke directly to young people--especially young people whose own voices and experiences were often ignored or rejected. Since the publication of his Newbery award-winning novel, The Crossover, in 2014, Alexander has made hundreds of school appearances. Follow-up books for children, middle-grade readers, and young adults (his novel-in-verse Solo came out August 2017) embody his belief that the best way to connect to and inspire young people is with literature, especially those who seem the hardest to reach.
"Find a way to keep them in the room," he said. "Books are doing the work to reach them--find kids where they are, make literature available." When asked how to reach young boys in particular, Alexander immediately recommended poetry. "It's concise, it's action oriented, it's easy to connect to excitement."
Alexander was also quick to highlight the role of independent bookstores in creating and sustaining an accessible community of writers, readers, young people, and adults. "Bookstores bridge the gap between community and commerce," he said. "Bookstores mean community and home--the spirit of community and home."
Family, home, community, books, and making the words dance on the page: the things that Kwame Alexander brings to his work and his world.
---