READ THIS! BOOKS WITH STREET CRED...
Mary Astor's Purple Diary by Edward Sorel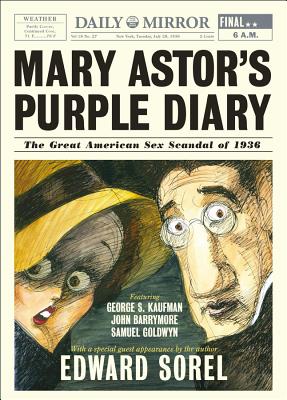 When iconic illustrator and caricaturist Edward Sorel tore up the old linoleum in his New York apartment in 1965, he found thirty-year-old tabloid newspaper pages that would fuel an obsession for decades. Now in Mary Astor's Purple Diary: The Great American Sex Scandal of 1936, he tells how actress Mary Astor's child custody case turned into a genuine Hollywood sex scandal when her ex-husband threatened to expose her diary that included salacious details of her affair with married playwright George S. Kaufman. Filled with Sorel's wonderful (and saucy) illustrations, the book is a lighthearted celebration of our fascination with celebrity and sex, but it's also an affectionate portrait of a troubled and talented woman that Sorel truly sympathized with.
Mary Astor's Purple Diary by Edward Sorel ($25.95, Liveright Publishing Corporation), recommended by Tony, Quail Ridge Books, Raleigh, NC.
>>MORE READ THIS!
THE LATEST FROM LADY BANKS...
THE NEWEST CROP OF FRESH OKRA PICKS...
THE 2016 SOUTHERN BOOK PRIZE WINNERS...
 SOUTHERN BOOKS | AUTHORS | LITERARY NEWS...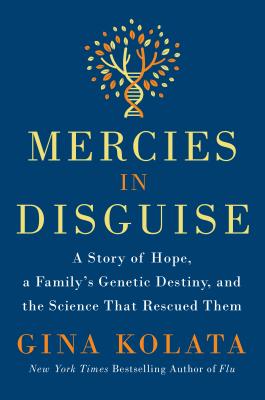 When I was in grade school, reading was my guilty secret – kids were not supposed to be buried in books if they were to be popular. But one year I was unmasked when the teacher asked the class to make a list of all the books they read that summer. I knew my list would evoke ridicule because it was so long, so I only wrote down every other book. Yet even that was too much. The other kids saw my list and jeered, calling me "bookworm."
Those kids had no idea what they were missing.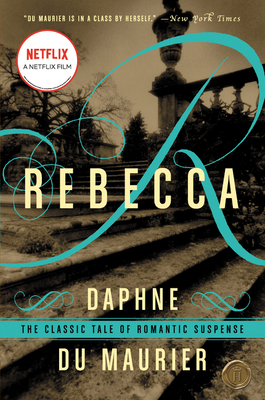 From the moment I could read, books consumed me. I loved everything from fairy tales – those  moralistic stories in which those who are cruel or vain or greedy get their just deserts– to books about mountain men. Some stories were unforgettable, like Daphne du Maurier's Rebecca. I was stunned by the ending, I never saw it coming.  
As I grew older, my list of memorable books changed. Often what I took away from books was not actually the main theme, but it was vivid scenes and lessons that stood out for me.
I read George Orwell's 1984 when I was in college. I can never forget the scene when Winston Smith was broken by what he feared most – rats.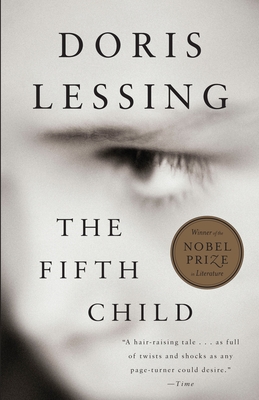 Doris Lessing's book, The Fifth Child frightened me so much I was afraid to have a third child after having two who were, to my eyes, perfect. It involves a family that has a fifth child who turns out to be the devil himself. He rides off in the end with a motorcycle gang and every time the mother hears about a violent crime she wonders if her child did it.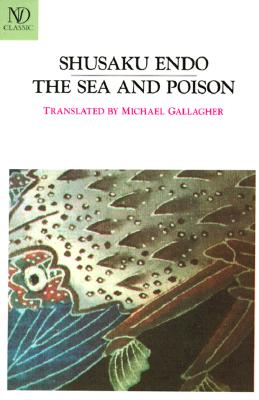 The Sea and Poison by Shusaku Endo showed me moral ambiguities and how making excuses for inhumane behavior can destroy a person. It is about Japanese medical professionals who found ways to justify experiments on American prisoners of war during World War 2 and the how one doctor who took part was a broken after the experiments were done.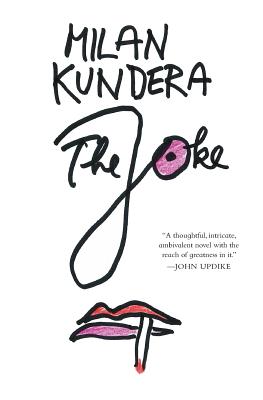 The Joke by Milan Kundera had a message about the futility of living a life consumed by thoughts of revenge.  A college student plays a joke that is misunderstood, landing him in prison. He spends his life plotting a way to get back at his enemy, a former classmate. Years later, he gets his chance, playing what he thinks is a cruel joke on his protagonist. But the joke is on him – his protagonist has no memory of the incident that so destroyed the man's life.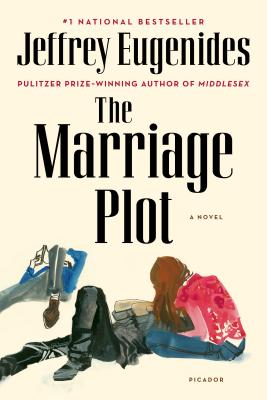 And so it goes. I am never without a book. I read on the train going to work, I read at night, I even read when I knit.  I'd like to tell you some books I read recently that are on my Most Memorable list, but it takes time to know if a book really belongs there. I think Philip Roth's America Pastoral will make it, and so might Jeffrey Eugenides' The Marriage Plot. It's been a while since I read them and they still stand out.
Of course, I hope, I really do, that Mercies in Disguise will make it onto your lists. It's a story that will stay with me. I will never be able to forget that brave family.
-----
GINA KOLATA (M.A.) is a writer and medical reporter for The New York Times. She has previously written several books, including Flu, and edited collections of popular science writing. Ms. Kolata lives with her husband in Princeton, New Jersey.
The independent bookstore is more than a place—it's a people.   And if there's one thing I've learned in my first year as a published novelist, it's that indie booksellers are quite possibly the best people in the world.  They are warm and smart and well-read; they are excited not only about books, but about what we learn from books.  They can tell you about the history of corn whiskey and the basics of falconry; they know about French cigarettes and the love lives of our literary heroes.  Belly up to the bar at a bookseller's conference, as I have done, and tell a group of booksellers that you are writing a story about tigers.  The recommendations will begin bounding from their tongues:  The Tiger by John Vaillant, Dersu the Trapper by V.K. Arseniev, Tigers in the Snow by Peter Matthiessen.  Now tell the same group that you have a broken heart, and watch the books come flocking to your aid.
In the summer of 2015, The New Yorker ran a piece entitled "Can Reading Make You Happier?"   The crux of the piece was something called bibliotherapy—the practice of encouraging reading for therapeutic effect.  At London's School of Life, trained bibliotherapists provide reading prescriptions that "help people deal with the daily emotional challenges of existence."  To me, indie booksellers are bibliotherapists nonpareil.  Go to a big box store and ask for books that deal with heartbreak.  Chances are you will be led to the Self-Help section and left to peruse the hundred strange spines by yourself.  Now ask the same at any good indie.  Nine times out of ten, you will be given specific book recommendations, many of them novels and short story collections, which are underrated in their power to sustain, educate, and heal us.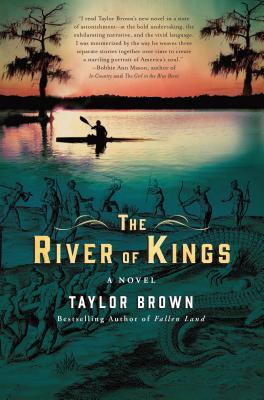 What's more, there is more to bibliotherapy than the act of reading.  In my experience, books and the stores that sell them have healing powers themselves.  Who has not sidled through those cozy shelves, each lined with gleaming spines, with voices of such terror and majesty, and not felt comforted, even swaddled in the language of our species?  There is a sacred atmosphere to the bookstore—not unlike that of libraries and museums and cathedrals—but so much cozier, so much more familiar and accessible.   One of my favorite stories of all time is Hemingway's "A Clean, Well-Lighted Place."  If you want to find such a place in nearly any town in this country, all you have to do is find the local indie bookstore.  At certain periods in life, the value of such places cannot be underestimated, nor can the people who run them.
Books are, and always have been, objects of great power.  They wound us and heal us; they take us on long journeys into other countries, eras, and souls—and into the deeper chambers of our own hearts.  They are the seeds of our great religions and cataclysms.  The indie bookstore is the storehouse of this power, and the indie bookseller, well-journeyed on these literary roads, is our guide into the farther reaches of ourselves and others.  So next time you find yourself struggling with the "challenges of existence," hit your nearest indie and let the bibliotherapy begin. 
---
About the Author:
TAYLOR BROWN grew up on the Georgia coast. He has lived in Buenos Aires, San Francisco, and the mountains of Western North Carolina. His fiction has appeared in more than twenty publications, he is the recipient of the Montana Prize in Fiction, and he has been a finalist in both the Machigonne Fiction Contest and the Doris Betts Fiction Prize. Fallen Land (2016) was his first novel; The River of Kings is his second. Both were chosen as Okra Picks by Southern Independent Booksellers. He lives in Wilmington, North Carolina.
It's 2027, or 2035. Independent bookstores are now extinct. Everything is purchased online, with free wrapping, same-day shipping, and "points" to be used toward a trip to Dollywood or the purchase of another 3DTV. Your local indie bookstore closed in September, the last of its kind, and in its place there's a franchise computer-repair shop with weird hours. In times past, you'd go to the bookstore when you needed a few quiet moments of sanity and find out from book-minded humans what new books were of particular interest and what old ones might suit your fancy. If you weren't sure what you wanted to read next, you could consult a bookseller, who would literally put a book in your hands that you might come to know and love. "So you like Douglas Adams, Charlotte Brontë, and metafiction, eh? No, that's not unusual at all. Trust me. Have you ever read Jasper Fforde? No?—(Smiles knowingly.)—Let me show you where to find it."
In 2027, these days are long gone. Now, from the comfort of your home office—you tell yourself that you enjoy the isolation and close interior quarters—you log-in to www.colossus.com, type in "books" in the search field, and wait eagerly for the sales algorithms put in place by Colossus's IT team to spotlight certain popular titles for you to consider. A flashing pop-up window anticipates your likes based on your purchase history: "If you like Charlotte Brontë," it says, "you might like Danielle Steel. Here are 2,420,300 new and used options to choose from." This sounds promising! Lots of choices. But which edition to select, you wonder. You muse darkly on the days of old when, at the local bookstore, you could actually find cool editions of cool books without having to scroll through bazillions of new and used copies with no real way to know what you'd be getting. Glancing at your bookcase, you see the awesome Edgar Allan Poe hardcover (the one with that sweet raven on the cover) that you had only ever seen at your hometown bookstore and which you never would have come across online. Oh, well. Times change. The used paperback of Heart of Darkness you got from Colossus that had been extremely well-annotated by a series of 10th-grade boys was cool, too, in its own way. If only you could get that gummy USED sticker off the spine. If only you'd had a bookseller to help you.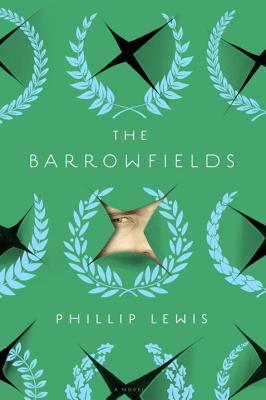 End thought experiment. The big point here is that a world without indie bookstores would be a world without booksellers, and the disappearance of booksellers would be followed by a great whooshing literacy vacuum that would have unconsidered consequences. Here's the thing: Booksellers love books. They love to read. They know more about books than you could possibly imagine. When books are shipped to the store from publishers, booksellers are the first to see them. They pull the books out of boxes, examine them, learn about them, and decide which of the new books they're going to excitedly purchase with their employee discount. At any given time, a bookseller at an indie bookstore maintains a mental Rolodex of thousands upon thousands of books. One might think this is an exaggeration, but it's not. They know kids' books. They know what's in cooking, fantasy, mystery, and games. They can tell you the classics like the backs of their respective hands, and can divine, by some mystifying internal calculus, whether a given child might be more suited to The Lion, the Witch, and the Wardrobe or The Lord of the Rings or Harry Potter. My entire life has been shaped by the recommendations of booksellers, and yours probably has, too.
When I was in college, I worked in an indie bookstore in Durham (which, sadly, has now closed). Joe was one of the booksellers. He was a tall guy with disobedient hair, wool-knit ties that didn't quite reach his belt, and a shirttail that frequently came untucked. Joe knew the contents of the entire store, but his real specialty was sci-fi, with a sub-specialty of cyberpunk. I came into the store being more of a classics guy, with a focus on the Romantics and southern American lit. One Saturday during the midday lull when I was shelving and alphabetizing in "Regional" and Joe was across the aisle in "True Crime," he told me I should check out William Gibson and Neal Stephenson. Snow Crash had just come out, and Joe foolishly lent me his copy (which I still have; if you're out there, Joe, my apologies). This recommendation opened up a whole new universe of books for me. I think of all the books I read afterward because of this recommendation, and how my life changed as a result. This has happened to me over and over again. Long before Joe, when I was a boy and then a young man, booksellers in independent bookstores across the south shared with me their love of literature and I came to love the written word and all that might be contained within the covers of a book. Would I be a writer were it not for bookstores and booksellers?
Today I can stand in front of my bookshelves and point to the books that were recommended to me—books that I now count among my favorite, and which also happen to be among my most meaningful life experiences. I read those books and loved them. I'll keep them on my shelves, and one day, hopefully, I'll read them to my children. This is what booksellers do. For those of us who love books, they have the power to shape and enrich our lives, one book at a time. This is the importance of indie bookstores.
-------
What I'm Reading Now: A Tour of the Lewis House in Books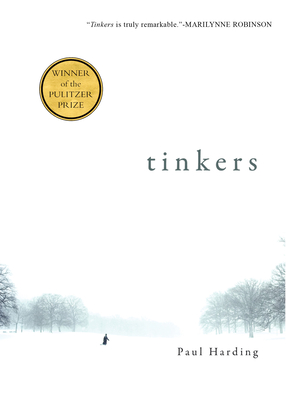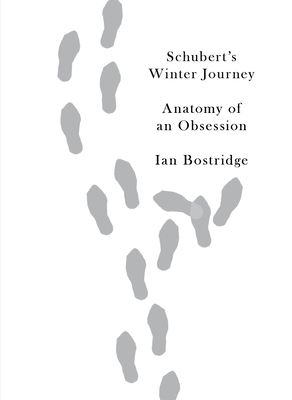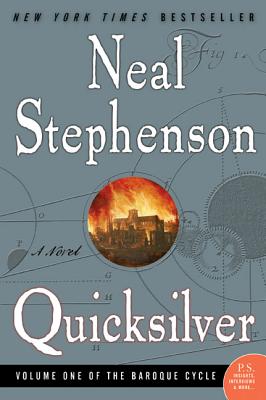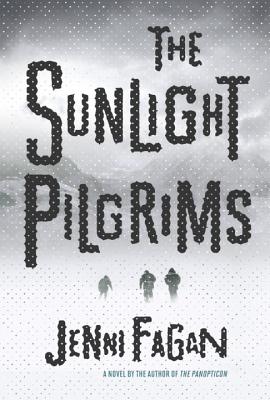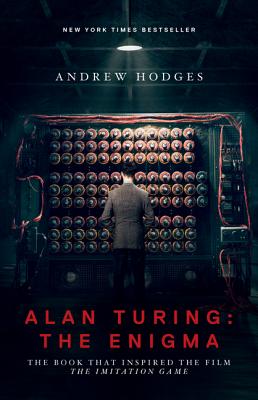 A visitor to my home might think it is a house of many readers, each with different and disparate interests. This is because at any given time I'm reading several books at once (not simultaneously, of course, like an octopus holding multiple books in the air, but in the sense of having quite a few books going at the same time). You can find them in various stages of completion scattered throughout my house. There's a little reading spot in the corner of the dining room, another one in the living room, a reading alcove at the top of the stairs, and then another reading nook at the far end of the bedroom, where there's an old, comfy couch, a window that looks north toward the city skyline, and lamp with perfect light for books. At each location sits a pile of to-be-read books, along with books that are experiencing the pleasure of being read themselves.
Downstairs in the sill of the window to the dining room you'll find a crisp copy of Tinkers by Paul Harding. Even though it's a comparatively short book, it's taken me a while to get through it because the writing is gorgeous and it needs to be read slowly and savored from page to page. You could only read one paragraph of Tinkers per day and if you love finely wrought prose, that would be enough to sustain you.
Sitting beneath Tinkers and matching its snow-white color is Schubert's Winter Journey by Ian Bostridge, an exploration of the extraordinary "Winterreise" 24-song cycle that Schubert worked on right up until his unseasonable death in 1828 from syphilis or mercury poisoning or both (times were tough). This book is compact and heavy as a brick, and, from the looks of it, quite academic. I'll read it once I finish the marvelous Tinkers. Also in this stack is a paperback of Tender is the Night by Mr. Fitzgerald, which I read at least once every two years.
Climbing the stairs to the aforementioned alcove—which I also call the "writer's stable," because it's where I do most of my writing, and I enjoy horse puns—you will discover a big stack of books on my desk next to the typewriter, the top-most of which is Neal Stephenson's Quicksilver, Book 1 of The Baroque Cycle. It's a big, sprawling book in a big, sprawling series, and I'm approaching it in much the same way I approached Infinite Jest and Europe Central when I tackled those, which is that you pretty much need to be all-in, as they say. It's not a lazy read, and you enjoy it more when you allow yourself a little time outside the reading to research the historical characters and places that play such important roles in the book. I expect it will take me a good nine months to read all three books in the proper way.
Beneath Quicksilver is Jenni Fagan's The Sunlight Pilgrims, which I can't wait to read. The Panopticon absolutely blew me away. Also on the desk in the queue to be read are Leningrad: Siege and Symphony: The Story of the Great City Terrorized by Stalin, Starved by Hitler, Immortalized by Shostakovich by Brian Moynahan and Book of Numbers by Joshua Cohen, both of which I will reach in time.
From the writer's stable, down the hallway to the bedroom we go. A chunky paperback copy of Andrew Hodges's Alan Turing: The Enigma straddles the arm of the couch below the window with the city view, its spine creased in a way that makes me wince a little. This has been an extraordinary book that makes you realize what kind of potential children really have if you just feed their imaginations. I've also got a book of James Salter short stories going, as well as The Mysterious Benedict Society. Next up: number9dream by David Mitchell and Everyone Brave is Forgiven by Chris Cleave.
---
Phillip Lewis was born and raised in the mountains of North Carolina. He now lives in Charlotte. THE BARROWFIELDS is his first novel.
Indie bookstores. What else is there? They're the heart and soul of our communities. A place of refuge, of refueling. Two specifically come to mind.

The first one whose path I was fortunate enough to cross was Malaprop's in Asheville, NC. (Yeah, I know -- what a way to start, right?) I was in TV news back in the day, a job that -- although I didn't know it yet -- required my soul. But there was this cozy place downtown with lots of books and a wonderful coffee shop downstairs, where I found myself on most of my days off. This was the "old" location for Malaprops, before it moved to its new one on Haywood Street. I bet many of you remember this place. It almost had a cramped feeling with its wooden shelves, loaded to the gills. To me, though, such spelled "cozy," since I must have been a cat in a former life. I would always stop near the front of the store at a rack that displayed "Local Writers." I was not writing fiction yet, so I can't say that at that time, I imagined being a part of that collection, but I must have known somewhere inside me, somehow.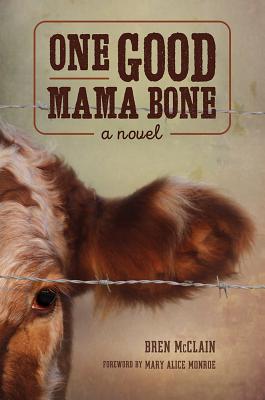 I'll skip forward to the present, when I am no longer in TV news but have a debut novel, One Good Mama Bone, set for release on Valentine's Day. This takes me to my hometown of Anderson, SC, where my elderly father's health began a rapid decline in 2016, and I traveled there quite often to take care of him. One morning, after I'd fed him his breakfast and tucked him in for his morning nap, I picked up my iPhone and googled "bookstores in Anderson, SC." Up popped Books a Million – fine, but I was hoping for an indie. And there it was, McDowell's Emporium on Oak Street, specializing in used books and select new releases.
I headed there and found a small white clapboard house in a residential section, a "welcome" flag out front flapping in the breeze. Ahhh….yes, I was thinking. Inside, I smelled books and took that smell inside me. A woman, wearing large and black and wonderfully bookish eyeglasses, greeted me. I would come to know she was the shop's owner, Judith McDowell. "I'm a local writer," I told her and eyed the books in front of me, a shelf of new releases. I saw Pat Conroy and Mary Alice Monroe and Ron Rash. I put my finger between the top of Mary Alice's first book and the book to her left and brought my flat hand down between them.  I made my space. For my book. For Bren McClain's book.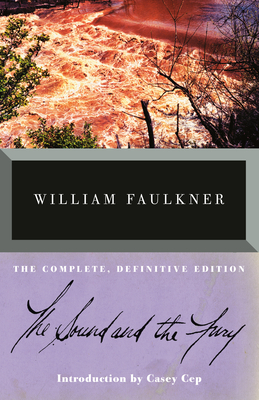 Two books changed my life, one as a writer and the other as a human being.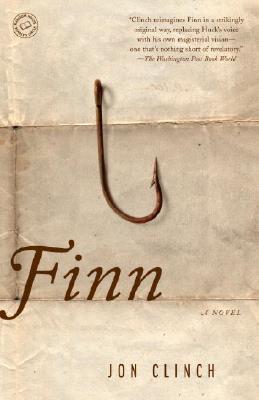 The first was William Faulkner's The Sound and the Fury. I read it as a freshman at Anderson College. The first sentence took my breath away: "Through the fence, between the curling flower spaces, I could see them hitting." At that moment, all of the other books I had ever read, all blended together in a dim gray of sameness. Only by reading that book did I begin to understand the power of language and voice. It set me on a new path – as a reader and a writer.
The second book was Jon Clinch's Finn, the retelling of Pap Finn, Huck Finn's dad, a man, who in some ways, was a monster. But guess what? Jon Clinch made me fall in love with this monster. Made me inhabit this man, who was desperate for his father's love and did awful things in his search. Talk about complexity of character. Soul-bearing here, I know – but I began seeing my own father differently after reading this book. My heart went out to him, and we got on an even level with each other. And thank God, because I lost my Dad this past June 29th.
I have three sons, two with special needs who are confined to wheelchairs. We moved from Austin, Texas to Asheville, North Carolina in 2005 because they were experiencing serious health problems, and the mountain air was better for their lungs. I didn't know many people, and unsure what to do with my time, I started taking one of my special boys for a long walk downtown each day. We would always stop at the old Woolworth five-and-dime, which had been converted into an art space and had an old-fashioned soda fountain. Then I would push them up the block to Malaprops Bookstore. My son Marshall, especially, loved Malaprops.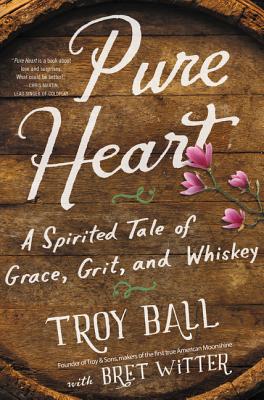 Marshall can't talk or hold things in his hands, but he's very bright. We would sit in that wonderful, comfortable store for hours, while I read him poetry, short stories and magazine articles, and he would tap his heels with excitement, his way of expressing joy. I'm not sure I bought anything in those first fifty or sixty visits. I can't remember talking to anyone. I'm sure the staff would have talked with me if I had wanted them to, but somehow they sensed—even if I didn't quite understand it myself—that I needed some space to sit, relax and adjust to my new life. I'm a regular customer now, in both senses of the word, and I often meet friends there for conversation and hot tea. Malaprops is everything a bookstore should be, from their passionately knowledgeable staff to their local author promotions and community events. There are thousands in Asheville who agree with Marshall and me that the store is the heart of our city. Asheville wouldn't be the same without Malaprops. But it's those first months that still stand out for me, when I was tired, unsure, and looking for a home, and I found it in the warmth and comfort of the space between the books.
What I'm Reading Now...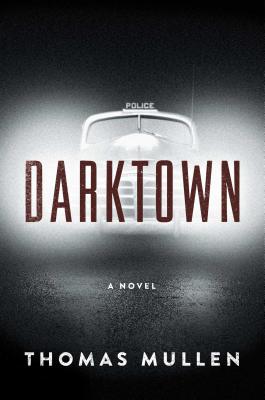 Darktown by Thomas Mullen. Set in 1948, this history-based mystery follows Atlanta's first black policemen as they try to solve a murder most of their white counterparts would rather ignore. It's easy to read, despite touching on hard truths, because it's so well written. And such great characters! Mullen entertains, without flinching from the darker parts of our shared past.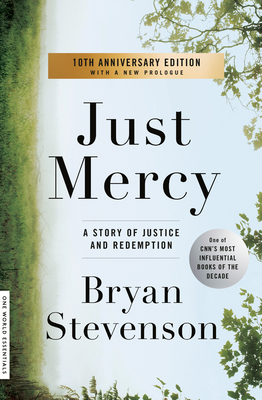 Just Mercy by Bryan Stevenson. It's impossible to read the story of Walter McMillan, an innocent man who spent years on death row in Alabama, and not be moved. The woman in the chapter "The Stonecatcher's Song of Sorrow" left me in tears, but the good kind that make you want to jump up, run outside and embrace life.
Pure Heart by Troy Ball. Well, you asked, so I'm taking the question literally! It was so much work getting the book ready for publication that some important things fell through the cracks without me even realizing it. Then, over the Christmas holidays, my son Marshall asked me—he "speaks" by touching letters in a board—to read the book to him. We have been sitting together every morning, as I slowly read him a chapter at a time. It is such a gift to see a story through someone else's eyes, even when it is your own. Or maybe especially when it is your own. I love you Marshall, Coulton, Luke and Charlie. You are my wonder boys.
George Saunders's first novel, Lincoln in the Bardo, has Southern indie booksellers swooning. The author of widely acclaimed story collections (Tenth of December) and essays (The Braindead Megaphone), Saunders ventures into novelistic territory with his richly imagined story of a grieving Abraham Lincoln surrounded by a vivid cast of historical and invented characters. Part historical fiction, part ghost story, part fantasy, part philosophical musing, and wholly original, Lincoln in the Bardo is by turns hilarious, terrifying, and deeply moving, and tailor-made for Southern readers.
Read what some indie booksellers have to say below, and check out the author appearance links to see if Saunders is visiting a bookstore near you.
From Quail Ridge Books in Raleigh, NC:
Sarah: It isn't every day--OK, it's actually never happened before--that on the same day, an hour apart, two of our staff climbed the stairs to tell me they just finished the best book they have read in years and that they bawled like babies while reading it. George Saunders' Lincoln in the Bardo (Random House $28) went on sale yesterday and we have a limited number of signed copies available. The audio version ($35) is also extraordinary, with a 166 person cast featuring writers, actors, and musicians including David Sedaris, Lena Dunham and Don Cheadle.
Matt: Thanks to my old friend David Bowie I was familiar with the concept of the bardo, and I was already a fan of George Saunders. So I was already curious - but slightly nervous - on my approach to Lincoln in the Bardo. This novel outstrips all worries and expectations! It's a pure triumph on every level. Encompassing religious thought, actual-and-subtly-revised historical fact, horror, science fiction and magical fiction tropes, family drama, and sheer creative force of will, Lincoln in the Bardo made me consider my own life on new terms, and the experience was effortless, pleasurable, eye-opening, refreshing. Don't let the visibly odd format, similar to an oral history, put you off. Dive right in and see the wonderful world we live in. Dream of a new one. High-concept, low stress, this is a total keeper I'll read often.
Mamie: I want everyone in the world to read this book. It is the most beautiful book I've read in ages―ever? It took me a few pages to grasp what was going on, but once I did, the language, the characters, the historical data, and the setting all combined to keep me in my seat until I'd read every heart-wrenching page. According to Tibetan tradition, the bardo is the place where we go after our death until we are born into our next life. It is in the bardo that a chorus of characters in the Greek tradition observes Abraham Lincoln mourn the death of his son, Willie. Every book club, every high school and college student of literature, everyone who appreciates exquisite writing and deep emotion will fall in love with Lincoln in the Bardo. (The book is the March selection for the Signed First Editions Club.)
From Flyleaf Books in Chapel Hill, NC:
Erica: What a remarkable novel. One oughtn't feel the need to compare but what the hell: here is Margaret Atwood's fearlessness, Cormac McCarthy's grandeur, Allan Gurganus's joie de vivre. How is it that something this new, this startling, this BIG can also be heartmattermoving (just to riff a little on the novel--meant in the best way possible.) I'm the only human being on the planet earth who didn't swoon over Tenth of December, but I'm swooning, now, boy. This novel is one of the Great Civil War novels but I wish I hadn't written that because the basket of literary deplorables might could pigeonhole it and if they do, they're headed to the Bardo, bigtime. I finished it last night and today I'm going to read it all over again. Thanks, George Saunders.
George Saunders | Southern Indie Reading & Signing Schedule
I've always loved the South and have visited Florida, Kentucky, Texas and my beloved Louisiana many, many times.  I have several series that are set in the south, my most recent Dark Series novels being in Texas and of course my Ghostwalkers are currently in the Bayou near New Orleans. 
I write romance, but my Ghostwalker series could easily be categorized as romantic suspense or a paranormal thriller.   This series is one of my most researched.  The series deals with military soldiers who've undergone experiments to enhance psychic ability and women who have been genetically altered, so there's a good deal of science fiction in these stories. 
I've always believed that it's important to remain as close to actual science as possible when writing fiction.  When I'm writing I contact military personnel, scientists, specialists and other professionals to ensure the accuracy of what I'm writing, or to ask if something I'd like to write is feasible under certain, extraordinary circumstances.  I take some liberties, since this is fiction, but I try to be as accurate as possible where I can.
It's a great deal of work that goes into the research and that includes being true to the location I've chosen for the books.  Louisiana, specifically the New Orleans area, is unique is so many ways.  It's rich history, landscape, architecture, mix of cultures and even language set the area apart from everywhere else in the United States, if not the world.  The people are fighters, survivors and they are loyal to each other, especially if they call each other "family".
I've made many trips to New Orleans over the years and it remains one of my favorite cities on Earth.  I've always felt a connection to that area and to the people.  My latest trip took me back out to the bayou to research the area around the Pearl River Wildlife management area with Captain Neil Benson of Pearl River Eco Swamp Tour. Stennis a real-life popular area for military training so I wanted my characters to have access to that in the book.  I put the family of Ghostwalkers in the swamp area, in a beautiful and secluded home.
The area is full of danger and full of beauty and the people who live there have such a fierce love for it that I knew I wanted my Ghostwalkers to live there and of course, fall in love there. 
---
About the book:
#1 New York Times bestselling author Christine Feehan is "one of the best storytellers around" (RT Book Reviews). Find out why as two lovers surrounded by greed and corruption discover there's no telling whom you can trust--or who will come out on top. . .
When members of a United Nations joint security force are taken hostage by radical terrorists in Indonesia, Captain Ezekiel Fortunes is called to lead the rescue team. Part of a classified government experiment, Zeke is a supersoldier with enhanced abilities. He can see better and run faster than the enemy, disappear when necessary and hunt along any terrain. There are those in the world willing to do anything for power like that... 

A formidable spy genetically engineered to hide in plain sight, Bellisia rarely meets a man who doesn't want to control her or kill her. But Zeke is different. His gaze, his touch--they awaken feelings inside her that she never thought possible. He's the kind of man she could settle down with--if she can keep him alive. . .
About the author
Christine Feehan is the #1 New York Times bestselling author of many novels, including the Carpathian series, the GhostWalker series, the Leopard series, the Sea Haven series, and the Shadow series.
---
He is, by his own definition an "eco-addict", a "wildling, born of forests and fields", and "more comfortable on unpaved back roads and winding woodland paths than in any place where concrete, asphalt, and crowds prevail". In the words of others he is "wise and beautiful",  "thoughtful and relevant", "lyrical". To me, the writing of J. Drew Lanham is where solace lives, serenity in the gentle rocking from one sentence to the next, and comfort that even though the losses to the Southern literary community have been near to unbearable, there is still greatness among us. There still lives the storytellers, the wordsmiths, the inner torture of loving a piece of the map and knowing its demons, of defending a land and a people we still struggle to understand.
Drew Lanham is a Southern writer. His art has been shaped by his geography, by clay. In reading his journey we better understand our own, the conflict and bond of the hunter and the hunted, the love and war of what lives around us and in us, the best and worst thinking of those that came before us. What better gift, what more can we ask of a writer, of an artist? Even in the pain of the past Drew seeks a bond with nature and with his fellow man.
And he knows a Fox Sparrow from a Song Sparrow by only a poorly worded description over the phone.
Shari: Great writers; nature or nurture? Are great writers born or built by teachers, experience, and circumstance?
Drew: It's mostly an amalgam I think. Writing comes from within but it is both hard-wired and learned too. The hard-wiring is the instinct to turn a word—to love words and putting them together artfully in ways that make stories that people other than you want to read. The learned is the honing that you do by doing and then having others sharpen it by their perspective.
Writing is where you're from womb-wise but then what soil your feet first touched too.  We can travel all over the place and write deeply about it but I think it always comes back to home. Writing is a primal thing that can't be forced—unless you're willing to be called a journalist.
Yes, there are people who influence you—people who raised or praised you. People you love and love you and then too, the people that failed and flailed at you. All those comforts and conflicts and coming and going is what makes the story go. Writing is a tensed spring that should slowly uncoil—or sometimes maybe suddenly and violently undo itself onto the screen or page. I'm trying to nurture that tension as best I can. Nature is at the center of each and every story I write.
Shari: I often defend some of my stories by saying that hunters and farmers were the first environmentalists and tree huggers are late to the party. Explain the balance between protecting wildlife while being a hunter?
Drew: I believe that one loves deepest the finite thing. Life is a finite thing. Understanding the limits of it help us love the limited nature of it. Looking at tree rings on a stump that used to be some old tree should take us through the decades like Leopold taught us in "The Good Oak". But then looking at some big old granddaddy tree clattering bare-boned in a winter wind or seeing warblers coursing through new green spring leaves like feathered lifeblood ought to give us an appreciation for seasonal abundance that will one day die. As a hunter, I am in the woods seeking
venison for my body and virtue for my soul. Funny thing is I'm out there as so many things are dying—or at least going dormant –going towards some state of suspended animation. I'm also out there as deer—bucks and does are in the midst of tryst. They are trying to make more of themselves and there I am trying to stop them from doing it—so that I can make more of me. They are trying to procreate and I'm out there in some sort of buckus interruptus trying to intercept hormonal urge and end it so that I can eat. It's like being a voyeur on life and seeing the limits from the long view. It becomes an immediate and emotional thing when I do kill. I realize in the moment I shoot—then retrieve—and maybe have myself elbow-deep inside the warm body of a formerly living being  pulling out its guts that I am closest to life—the end of it for the deer—and the continuation of if for me. That on a personal level gives me a greater appreciation for life. I can tell you that I let way more deer walk than I let into my freezer.  I am fully out as an omnivore and so in that  claim I need to know that the meat I eat once blinked. That's a link to life and maybe helps complete some sort of circle for me. As a conservationist, I know that hunters –ethical hunters—have literally paid and paved the way for conservation to go forward in ways that have saved a shit ton of habitat and staved off the extinction of some species.  Note that I stress ethical hunting. Hunters on the other side of that word have done a great deal of damage that on occasions have done the opposite of conservation—degradation.  I'm proud to be on the good side of issue. A deer or two a year is what I take--usually a buck and a doe in most years. The venison becomes food for friends and family. My time in the stand rejuvenates and centers me.  It's essential.
Shari: Who do you most want to read this book and what do you want them to take from it?
Drew: I want everyone to read it. Everybody should buy it!  I think there are elements in it that will appeal to everyone—especially southerners. I used the word "colored" in the title because at some level we are all "colored". But then too, I want folks to understand how being black—or a person of a darker color—unbalances the conservation conversation. Being a southern black American dispossessed of land can lead to dire consequences. There's the syndrome of the diaspora where we try hard to reconnect to the mother that raised us. That's why I said earlier that good writing as far as I define it begins with a home story. Home might be a house—an address. But then that house sits on soil. It doesn't have to be hundreds of acres or even rural land. But that connection to bedrock—whether under asphalt or some agrarian or wild landscape somewhere—there's connection we crave. And so I want black folks to read this book and see that what we have in the South is a chance to regain that reconnection. I think our reparations are in part soil-bound. I want us all to be a part of the conversations about how we move forward sustainably with respect for nature and its role in our lives and our role in making sure there's abundance left for generations to come.
Shari: You're being compared to both great outdoor writers and the gods of Southern literature. Are you inspired by the comparisons or daunted by them?
Drew: I'm humbled. Truly humbled.  I write because it's the closest thing to art that I can do. When someone reads my words and compares them to anyone else who's had some sort of deep impact I am inspired too. I am inspired to be different and make a different difference.  I'm new at this creative writing thing in many ways and so any traction that I can gain to go forward in ever more evocative ways is what I'm after. I'm grateful for any comparisons to greatness. I want to work really hard  to earn the good that comes from such expectations.
Shari: You're a man of science who practices in the magic of words. How do you see yourself, more as one or the other?

Drew: I'm a hybrid. I cruise the narrow edge between objectivity and advocacy. I like to think of myself as literally crepuscular. Science is seeking. As a conservation scientist that means I'm looking for "data" and descriptive phenomena that lead to a deeper understanding of nature or better and more effective ways of sustaining it. What I do with words is to describe that journey in ways that hopefully draws others to nature in some more appreciative mode.  I think conservation has to be advanced by both head and heart—thinking and feeling. That connection then has to be pressed forward to action—our hands. The connection of the three—head to hand to heart—is what my a few of my closest friends and I call, "the sweet spot". Our words can be a huge part of that sweetness. And so as a "man of science" who's goal is conservation, I must necessarily be an edge animal living life on the borders of several different realms. Writing is my corridor among them.
Shari: Is Life on Book Tour the way you imagined it?
Drew: The "tour" has been a sort of fragmented thing that's taken me to lots of cool places meeting lots of different people but it's been less structured than I thought it would be. It's been wonderfully validating to have people come up to you and ask for your signature as they tell you how much they like your writing. That's a heady thing.  It's been a life changer in some ways and I want more. I'm greedy that way. I love people and hearing their stories too. It all makes a great deal of difference to my life to have my work beyond the science that I've always done, appreciated. I love traveling but then I need to re-center back home on the regular. I do hope that I'm able to spread the word of "The Home Place" further and wider in the coming months.
Shari: What's next?
Drew: I really want to stretch the "Home Place" as far as I can. But then there's the next set of stories I'm already working on. I think that the untold conservation stories are the ones that connect people to nature. I think many of those connections come through culture.  I want to write stories that delve deeply into who we are as southerners—of all colors—and how those identities connect us to nature. And so I'm searching for those stories and writing them within my own quests in wild and birdy places.  And so I've got at least three more books in mind—one of them is a novella that takes pieces of the Home Place and stretches it into the fictional realm. And—I'm still working on my poetry and want that to evolve into something that's as accepted as my other writings. 
What he's reading now: the books on Drew's bedside table:
---
J. Drew Lanham was born and raised in rural South Carolina. He is an Associate Professor and Certified Wildlife Biologist in the Department of Forestry and Natural Resources at Clemson University. While he is widely published in his scholarly field, The Home Place is his first book for a general audience. He lives in Seneca, SC.
Shari Smith, author of I Am a Town, stories from her adopted hometown of Claremont, North Carolina, and a contributor to The Shoe Burnin': Stories of Southern Soul also is the producer of the "Shoe Burnin' Show", stage production of authors and music. 
The 2017 Winter Okra Picks have been selected: a flavor-filled collection of new Southern books hand-picked by Southern indie booksellers–people with impeccable taste in books... 
All Winter Okra picks have a strong Southern focus and publish between January and March, and all have fans among Southern indie booksellers: the people who are always looking out for the next great writer to fill your reading plate. So the next time you visit your local Southern indie bookstore and someone says, "You've got to read this!" and hands you one of these tasty titles, dig in and ask for a second helping. Great books are always good for you!

The Barrowfields by Phillip Lewis
Hogarth, Hardcover, 9780451495648, 368pp.
Publication Date: March 7, 2017
The Ethan I Was Before by Ali Standish
HarperCollins, Hardcover, 9780062433381, 368pp. 
Publication Date: January 24, 2017
Eveningland: Stories by Michael Knight
Atlantic Monthly Press, Hardcover, 9780802125972, 304pp. 
Publication Date: March 7, 2017

Loving vs. Virginia by Patricia Hruby Powell; Shadra Strickland (illus.)
Chronicle Books, Hardcover, 9781452125909, 260pp. 
Publication Date: January 31, 2017
Mercies in Disguise by Gina Kolata
St. Martin's Press, Hardcover, 9781250064349, 272pp. 
Publication Date: March 21, 2017
My Life, My Love, My Legacy by Coretta Scott King
Henry Holt & Company, Hardcover, 9781627795982, 368pp. 
Publication Date: January 17, 2017

One Good Mama Bone by Bren McClain
University of South Carolina Press, Hardcover, 9781611177466, 280pp. 
Publication Date: February 14, 2017
Pure Heart: A Spirited Tale of Grace, Grit and Whiskey by Troy Ball
Dey Street Books, Hardcover, 9780062458971, 288pp. 
Publication Date: February 7, 2017
The River of Kings by Taylor Brown
St. Martin's Press, Hardcover, 9781250111753, 336pp. 
Publication Date: March 21, 2017

The Second Mrs. Hockaday by Susan Rivers
Algonquin Books, Hardcover, 9781616205812, 272pp. 
Publication Date: January 10, 2017
Signals: New and Selected Stories by Tim Gautreaux
Knopf Publishing Group, Hardcover, 9780451493040, 384pp. 
Publication Date: January 17, 2017
Tears We Cannot Stop: A Sermon to White America by Michael Eric Dyson
St. Martin's Press, Hardcover, 9781250135995, 240pp. 
Publication Date: January 17, 2017
---