READ THIS! BOOKS WITH STREET CRED...
Scratch: Writers, Money, and the Art of Making a Living by Manjula Martin
How DO you make money as a writer without losing your mind or your soul? The short answer is, "It depends." The long answer is the entirety of this book: honest, engaging essays by writers including Cheryl Strayed, Roxane Gay, Nick Hornby, Susan Orlean, Alexander Chee, and Jennifer Weiner.
Scratch: Writers, Money, and the Art of Making a Living by Manjula Martin ($16, Simon & Schister), recommended by Mary Laura, Parnassus Books, Nashville, TN.http://www.parnassusbooks.net
>>MORE READ THIS!
THE LATEST FROM LADY BANKS...
In praise of moonshine mamas.
In which Mr. Terry Kay's wife makes him find a new job, Mr. Pat Conroy has an opinion on the ugliest word in the English language, Ms. Troy Ball makes moonshine and sings the praises of Malaprop's Bookstore, the Lee Brothers have the door shut in their faces, and her ladyship, the editor, is persuaded to read a book.
Keep Reading Lady Banks' Commonplace Book | SUBSCRIBE
>>MORE LADY BANKS
THE NEWEST CROP OF FRESH OKRA PICKS...
THE 2016 SOUTHERN BOOK PRIZE WINNERS...
 SOUTHERN BOOKS | AUTHORS | LITERARY NEWS...
I have three sons, two with special needs who are confined to wheelchairs. We moved from Austin, Texas to Asheville, North Carolina in 2005 because they were experiencing serious health problems, and the mountain air was better for their lungs. I didn't know many people, and unsure what to do with my time, I started taking one of my special boys for a long walk downtown each day. We would always stop at the old Woolworth five-and-dime, which had been converted into an art space and had an old-fashioned soda fountain. Then I would push them up the block to Malaprops Bookstore. My son Marshall, especially, loved Malaprops.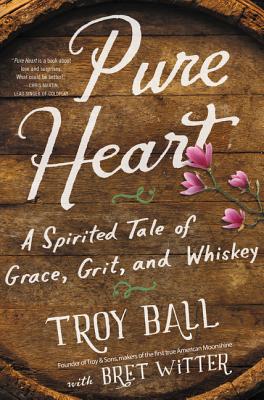 Marshall can't talk or hold things in his hands, but he's very bright. We would sit in that wonderful, comfortable store for hours, while I read him poetry, short stories and magazine articles, and he would tap his heels with excitement, his way of expressing joy. I'm not sure I bought anything in those first fifty or sixty visits. I can't remember talking to anyone. I'm sure the staff would have talked with me if I had wanted them to, but somehow they sensed—even if I didn't quite understand it myself—that I needed some space to sit, relax and adjust to my new life. I'm a regular customer now, in both senses of the word, and I often meet friends there for conversation and hot tea. Malaprops is everything a bookstore should be, from their passionately knowledgeable staff to their local author promotions and community events. There are thousands in Asheville who agree with Marshall and me that the store is the heart of our city. Asheville wouldn't be the same without Malaprops. But it's those first months that still stand out for me, when I was tired, unsure, and looking for a home, and I found it in the warmth and comfort of the space between the books.
What I'm Reading Now...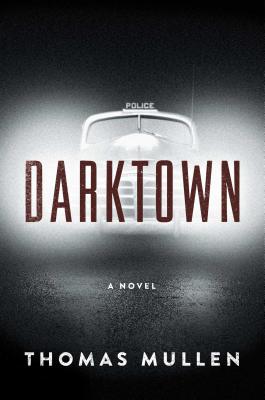 Darktown by Thomas Mullen. Set in 1948, this history-based mystery follows Atlanta's first black policemen as they try to solve a murder most of their white counterparts would rather ignore. It's easy to read, despite touching on hard truths, because it's so well written. And such great characters! Mullen entertains, without flinching from the darker parts of our shared past.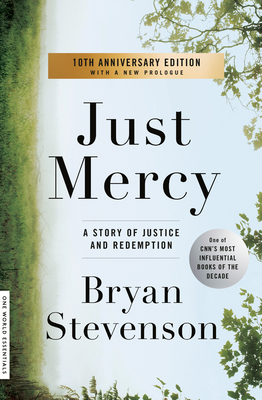 Just Mercy by Bryan Stevenson. It's impossible to read the story of Walter McMillan, an innocent man who spent years on death row in Alabama, and not be moved. The woman in the chapter "The Stonecatcher's Song of Sorrow" left me in tears, but the good kind that make you want to jump up, run outside and embrace life.
Pure Heart by Troy Ball. Well, you asked, so I'm taking the question literally! It was so much work getting the book ready for publication that some important things fell through the cracks without me even realizing it. Then, over the Christmas holidays, my son Marshall asked me—he "speaks" by touching letters in a board—to read the book to him. We have been sitting together every morning, as I slowly read him a chapter at a time. It is such a gift to see a story through someone else's eyes, even when it is your own. Or maybe especially when it is your own. I love you Marshall, Coulton, Luke and Charlie. You are my wonder boys.
George Saunders's first novel, Lincoln in the Bardo, has Southern indie booksellers swooning. The author of widely acclaimed story collections (Tenth of December) and essays (The Braindead Megaphone), Saunders ventures into novelistic territory with his richly imagined story of a grieving Abraham Lincoln surrounded by a vivid cast of historical and invented characters. Part historical fiction, part ghost story, part fantasy, part philosophical musing, and wholly original, Lincoln in the Bardo is by turns hilarious, terrifying, and deeply moving, and tailor-made for Southern readers.
Read what some indie booksellers have to say below, and check out the author appearance links to see if Saunders is visiting a bookstore near you.
From Quail Ridge Books in Raleigh, NC:
Sarah: It isn't every day--OK, it's actually never happened before--that on the same day, an hour apart, two of our staff climbed the stairs to tell me they just finished the best book they have read in years and that they bawled like babies while reading it. George Saunders' Lincoln in the Bardo (Random House $28) went on sale yesterday and we have a limited number of signed copies available. The audio version ($35) is also extraordinary, with a 166 person cast featuring writers, actors, and musicians including David Sedaris, Lena Dunham and Don Cheadle.
Matt: Thanks to my old friend David Bowie I was familiar with the concept of the bardo, and I was already a fan of George Saunders. So I was already curious - but slightly nervous - on my approach to Lincoln in the Bardo. This novel outstrips all worries and expectations! It's a pure triumph on every level. Encompassing religious thought, actual-and-subtly-revised historical fact, horror, science fiction and magical fiction tropes, family drama, and sheer creative force of will, Lincoln in the Bardo made me consider my own life on new terms, and the experience was effortless, pleasurable, eye-opening, refreshing. Don't let the visibly odd format, similar to an oral history, put you off. Dive right in and see the wonderful world we live in. Dream of a new one. High-concept, low stress, this is a total keeper I'll read often.
Mamie: I want everyone in the world to read this book. It is the most beautiful book I've read in ages―ever? It took me a few pages to grasp what was going on, but once I did, the language, the characters, the historical data, and the setting all combined to keep me in my seat until I'd read every heart-wrenching page. According to Tibetan tradition, the bardo is the place where we go after our death until we are born into our next life. It is in the bardo that a chorus of characters in the Greek tradition observes Abraham Lincoln mourn the death of his son, Willie. Every book club, every high school and college student of literature, everyone who appreciates exquisite writing and deep emotion will fall in love with Lincoln in the Bardo. (The book is the March selection for the Signed First Editions Club.)
From Flyleaf Books in Chapel Hill, NC:
Erica: What a remarkable novel. One oughtn't feel the need to compare but what the hell: here is Margaret Atwood's fearlessness, Cormac McCarthy's grandeur, Allan Gurganus's joie de vivre. How is it that something this new, this startling, this BIG can also be heartmattermoving (just to riff a little on the novel--meant in the best way possible.) I'm the only human being on the planet earth who didn't swoon over Tenth of December, but I'm swooning, now, boy. This novel is one of the Great Civil War novels but I wish I hadn't written that because the basket of literary deplorables might could pigeonhole it and if they do, they're headed to the Bardo, bigtime. I finished it last night and today I'm going to read it all over again. Thanks, George Saunders.
George Saunders | Southern Indie Reading & Signing Schedule
I've always loved the South and have visited Florida, Kentucky, Texas and my beloved Louisiana many, many times.  I have several series that are set in the south, my most recent Dark Series novels being in Texas and of course my Ghostwalkers are currently in the Bayou near New Orleans. 
I write romance, but my Ghostwalker series could easily be categorized as romantic suspense or a paranormal thriller.   This series is one of my most researched.  The series deals with military soldiers who've undergone experiments to enhance psychic ability and women who have been genetically altered, so there's a good deal of science fiction in these stories. 
I've always believed that it's important to remain as close to actual science as possible when writing fiction.  When I'm writing I contact military personnel, scientists, specialists and other professionals to ensure the accuracy of what I'm writing, or to ask if something I'd like to write is feasible under certain, extraordinary circumstances.  I take some liberties, since this is fiction, but I try to be as accurate as possible where I can.
It's a great deal of work that goes into the research and that includes being true to the location I've chosen for the books.  Louisiana, specifically the New Orleans area, is unique is so many ways.  It's rich history, landscape, architecture, mix of cultures and even language set the area apart from everywhere else in the United States, if not the world.  The people are fighters, survivors and they are loyal to each other, especially if they call each other "family".
I've made many trips to New Orleans over the years and it remains one of my favorite cities on Earth.  I've always felt a connection to that area and to the people.  My latest trip took me back out to the bayou to research the area around the Pearl River Wildlife management area with Captain Neil Benson of Pearl River Eco Swamp Tour. Stennis a real-life popular area for military training so I wanted my characters to have access to that in the book.  I put the family of Ghostwalkers in the swamp area, in a beautiful and secluded home.
The area is full of danger and full of beauty and the people who live there have such a fierce love for it that I knew I wanted my Ghostwalkers to live there and of course, fall in love there. 
---
About the book:
#1 New York Times bestselling author Christine Feehan is "one of the best storytellers around" (RT Book Reviews). Find out why as two lovers surrounded by greed and corruption discover there's no telling whom you can trust--or who will come out on top. . .
When members of a United Nations joint security force are taken hostage by radical terrorists in Indonesia, Captain Ezekiel Fortunes is called to lead the rescue team. Part of a classified government experiment, Zeke is a supersoldier with enhanced abilities. He can see better and run faster than the enemy, disappear when necessary and hunt along any terrain. There are those in the world willing to do anything for power like that... 

A formidable spy genetically engineered to hide in plain sight, Bellisia rarely meets a man who doesn't want to control her or kill her. But Zeke is different. His gaze, his touch--they awaken feelings inside her that she never thought possible. He's the kind of man she could settle down with--if she can keep him alive. . .
About the author
Christine Feehan is the #1 New York Times bestselling author of many novels, including the Carpathian series, the GhostWalker series, the Leopard series, the Sea Haven series, and the Shadow series.
---
He is, by his own definition an "eco-addict", a "wildling, born of forests and fields", and "more comfortable on unpaved back roads and winding woodland paths than in any place where concrete, asphalt, and crowds prevail". In the words of others he is "wise and beautiful",  "thoughtful and relevant", "lyrical". To me, the writing of J. Drew Lanham is where solace lives, serenity in the gentle rocking from one sentence to the next, and comfort that even though the losses to the Southern literary community have been near to unbearable, there is still greatness among us. There still lives the storytellers, the wordsmiths, the inner torture of loving a piece of the map and knowing its demons, of defending a land and a people we still struggle to understand.
Drew Lanham is a Southern writer. His art has been shaped by his geography, by clay. In reading his journey we better understand our own, the conflict and bond of the hunter and the hunted, the love and war of what lives around us and in us, the best and worst thinking of those that came before us. What better gift, what more can we ask of a writer, of an artist? Even in the pain of the past Drew seeks a bond with nature and with his fellow man.
And he knows a Fox Sparrow from a Song Sparrow by only a poorly worded description over the phone.
Shari: Great writers; nature or nurture? Are great writers born or built by teachers, experience, and circumstance?
Drew: It's mostly an amalgam I think. Writing comes from within but it is both hard-wired and learned too. The hard-wiring is the instinct to turn a word—to love words and putting them together artfully in ways that make stories that people other than you want to read. The learned is the honing that you do by doing and then having others sharpen it by their perspective.
Writing is where you're from womb-wise but then what soil your feet first touched too.  We can travel all over the place and write deeply about it but I think it always comes back to home. Writing is a primal thing that can't be forced—unless you're willing to be called a journalist.
Yes, there are people who influence you—people who raised or praised you. People you love and love you and then too, the people that failed and flailed at you. All those comforts and conflicts and coming and going is what makes the story go. Writing is a tensed spring that should slowly uncoil—or sometimes maybe suddenly and violently undo itself onto the screen or page. I'm trying to nurture that tension as best I can. Nature is at the center of each and every story I write.
Shari: I often defend some of my stories by saying that hunters and farmers were the first environmentalists and tree huggers are late to the party. Explain the balance between protecting wildlife while being a hunter?
Drew: I believe that one loves deepest the finite thing. Life is a finite thing. Understanding the limits of it help us love the limited nature of it. Looking at tree rings on a stump that used to be some old tree should take us through the decades like Leopold taught us in "The Good Oak". But then looking at some big old granddaddy tree clattering bare-boned in a winter wind or seeing warblers coursing through new green spring leaves like feathered lifeblood ought to give us an appreciation for seasonal abundance that will one day die. As a hunter, I am in the woods seeking
venison for my body and virtue for my soul. Funny thing is I'm out there as so many things are dying—or at least going dormant –going towards some state of suspended animation. I'm also out there as deer—bucks and does are in the midst of tryst. They are trying to make more of themselves and there I am trying to stop them from doing it—so that I can make more of me. They are trying to procreate and I'm out there in some sort of buckus interruptus trying to intercept hormonal urge and end it so that I can eat. It's like being a voyeur on life and seeing the limits from the long view. It becomes an immediate and emotional thing when I do kill. I realize in the moment I shoot—then retrieve—and maybe have myself elbow-deep inside the warm body of a formerly living being  pulling out its guts that I am closest to life—the end of it for the deer—and the continuation of if for me. That on a personal level gives me a greater appreciation for life. I can tell you that I let way more deer walk than I let into my freezer.  I am fully out as an omnivore and so in that  claim I need to know that the meat I eat once blinked. That's a link to life and maybe helps complete some sort of circle for me. As a conservationist, I know that hunters –ethical hunters—have literally paid and paved the way for conservation to go forward in ways that have saved a shit ton of habitat and staved off the extinction of some species.  Note that I stress ethical hunting. Hunters on the other side of that word have done a great deal of damage that on occasions have done the opposite of conservation—degradation.  I'm proud to be on the good side of issue. A deer or two a year is what I take--usually a buck and a doe in most years. The venison becomes food for friends and family. My time in the stand rejuvenates and centers me.  It's essential.
Shari: Who do you most want to read this book and what do you want them to take from it?
Drew: I want everyone to read it. Everybody should buy it!  I think there are elements in it that will appeal to everyone—especially southerners. I used the word "colored" in the title because at some level we are all "colored". But then too, I want folks to understand how being black—or a person of a darker color—unbalances the conservation conversation. Being a southern black American dispossessed of land can lead to dire consequences. There's the syndrome of the diaspora where we try hard to reconnect to the mother that raised us. That's why I said earlier that good writing as far as I define it begins with a home story. Home might be a house—an address. But then that house sits on soil. It doesn't have to be hundreds of acres or even rural land. But that connection to bedrock—whether under asphalt or some agrarian or wild landscape somewhere—there's connection we crave. And so I want black folks to read this book and see that what we have in the South is a chance to regain that reconnection. I think our reparations are in part soil-bound. I want us all to be a part of the conversations about how we move forward sustainably with respect for nature and its role in our lives and our role in making sure there's abundance left for generations to come.
Shari: You're being compared to both great outdoor writers and the gods of Southern literature. Are you inspired by the comparisons or daunted by them?
Drew: I'm humbled. Truly humbled.  I write because it's the closest thing to art that I can do. When someone reads my words and compares them to anyone else who's had some sort of deep impact I am inspired too. I am inspired to be different and make a different difference.  I'm new at this creative writing thing in many ways and so any traction that I can gain to go forward in ever more evocative ways is what I'm after. I'm grateful for any comparisons to greatness. I want to work really hard  to earn the good that comes from such expectations.
Shari: You're a man of science who practices in the magic of words. How do you see yourself, more as one or the other?

Drew: I'm a hybrid. I cruise the narrow edge between objectivity and advocacy. I like to think of myself as literally crepuscular. Science is seeking. As a conservation scientist that means I'm looking for "data" and descriptive phenomena that lead to a deeper understanding of nature or better and more effective ways of sustaining it. What I do with words is to describe that journey in ways that hopefully draws others to nature in some more appreciative mode.  I think conservation has to be advanced by both head and heart—thinking and feeling. That connection then has to be pressed forward to action—our hands. The connection of the three—head to hand to heart—is what my a few of my closest friends and I call, "the sweet spot". Our words can be a huge part of that sweetness. And so as a "man of science" who's goal is conservation, I must necessarily be an edge animal living life on the borders of several different realms. Writing is my corridor among them.
Shari: Is Life on Book Tour the way you imagined it?
Drew: The "tour" has been a sort of fragmented thing that's taken me to lots of cool places meeting lots of different people but it's been less structured than I thought it would be. It's been wonderfully validating to have people come up to you and ask for your signature as they tell you how much they like your writing. That's a heady thing.  It's been a life changer in some ways and I want more. I'm greedy that way. I love people and hearing their stories too. It all makes a great deal of difference to my life to have my work beyond the science that I've always done, appreciated. I love traveling but then I need to re-center back home on the regular. I do hope that I'm able to spread the word of "The Home Place" further and wider in the coming months.
Shari: What's next?
Drew: I really want to stretch the "Home Place" as far as I can. But then there's the next set of stories I'm already working on. I think that the untold conservation stories are the ones that connect people to nature. I think many of those connections come through culture.  I want to write stories that delve deeply into who we are as southerners—of all colors—and how those identities connect us to nature. And so I'm searching for those stories and writing them within my own quests in wild and birdy places.  And so I've got at least three more books in mind—one of them is a novella that takes pieces of the Home Place and stretches it into the fictional realm. And—I'm still working on my poetry and want that to evolve into something that's as accepted as my other writings. 
What he's reading now: the books on Drew's bedside table:
---
J. Drew Lanham was born and raised in rural South Carolina. He is an Associate Professor and Certified Wildlife Biologist in the Department of Forestry and Natural Resources at Clemson University. While he is widely published in his scholarly field, The Home Place is his first book for a general audience. He lives in Seneca, SC.
Shari Smith, author of I Am a Town, stories from her adopted hometown of Claremont, North Carolina, and a contributor to The Shoe Burnin': Stories of Southern Soul also is the producer of the "Shoe Burnin' Show", stage production of authors and music. 
The 2017 Winter Okra Picks have been selected: a flavor-filled collection of new Southern books hand-picked by Southern indie booksellers–people with impeccable taste in books... 
All Winter Okra picks have a strong Southern focus and publish between January and March, and all have fans among Southern indie booksellers: the people who are always looking out for the next great writer to fill your reading plate. So the next time you visit your local Southern indie bookstore and someone says, "You've got to read this!" and hands you one of these tasty titles, dig in and ask for a second helping. Great books are always good for you!

The Barrowfields by Phillip Lewis
Hogarth, Hardcover, 9780451495648, 368pp.
Publication Date: March 7, 2017
The Ethan I Was Before by Ali Standish
HarperCollins, Hardcover, 9780062433381, 368pp. 
Publication Date: January 24, 2017
Eveningland: Stories by Michael Knight
Atlantic Monthly Press, Hardcover, 9780802125972, 304pp. 
Publication Date: March 7, 2017

Loving vs. Virginia by Patricia Hruby Powell; Shadra Strickland (illus.)
Chronicle Books, Hardcover, 9781452125909, 260pp. 
Publication Date: January 31, 2017
Mercies in Disguise by Gina Kolata
St. Martin's Press, Hardcover, 9781250064349, 272pp. 
Publication Date: March 21, 2017
My Life, My Love, My Legacy by Coretta Scott King
Henry Holt & Company, Hardcover, 9781627795982, 368pp. 
Publication Date: January 17, 2017

One Good Mama Bone by Bren McClain
University of South Carolina Press, Hardcover, 9781611177466, 280pp. 
Publication Date: February 14, 2017
Pure Heart: A Spirited Tale of Grace, Grit and Whiskey by Troy Ball
Dey Street Books, Hardcover, 9780062458971, 288pp. 
Publication Date: February 7, 2017
The River of Kings by Taylor Brown
St. Martin's Press, Hardcover, 9781250111753, 336pp. 
Publication Date: March 21, 2017

The Second Mrs. Hockaday by Susan Rivers
Algonquin Books, Hardcover, 9781616205812, 272pp. 
Publication Date: January 10, 2017
Signals: New and Selected Stories by Tim Gautreaux
Knopf Publishing Group, Hardcover, 9780451493040, 384pp. 
Publication Date: January 17, 2017
Tears We Cannot Stop: A Sermon to White America by Michael Eric Dyson
St. Martin's Press, Hardcover, 9781250135995, 240pp. 
Publication Date: January 17, 2017
In the summer of 2014, I was in the library near my home in rural South Carolina. I was doing research for a book I'd been trying to write on and off (mostly off). It can be a hellish experience for a writer when no amount of work on a project pays off in terms of the story taking flight, and that was the case with my draft about a middle-aged woman living on a farm during the Civil War. I seemed unable to locate the nexus of the story, what Turkish novelist Orhan Pamuk so aptly refers to as "the secret center."
On that July day, however, locked in the tiny, stifling History Room, I stumbled across the summary of an 1865 inquest. As soon as I read it, I knew this was a story begging to be told in novel form. A Confederate soldier who had been away from his teenaged wife for four years arrived home at war's end to confront rumors that his bride had become pregnant while he was away. It was alleged that she had given birth to a son who had been killed and buried on their farm. The baby's remains were unearthed, and the angry husband pushed to have his wife indicted for murder. The young woman refused to speak about the baby or to name the father. She maintained this silence for the rest of her life, even though she and her husband eventually reconciled.
I was electrified by the plight of this young woman and by the extraordinary courage she must have possessed to face this ordeal alone in a war-torn world. I gathered up my things and ran home from the library with the voice of a fictional soldier's wife, the second Mrs. Hockaday, already telling me her story and an entirely new novel taking shape around her voice. The rest of that summer is a blur in my memory. That's because writing this manuscript was the most intensely concentrated, inspiring, and creatively engaging process I have experienced in all my writing years. Writing the first draft of this novel, which I did in a period of twelve to fourteen weeks, was an experience very similar to falling in love: I was unable to eat, sleep, or think productively about anything but the beloved. Pamuk also says that "the task of writing a novel is to imagine a world," and the longer I spent time with Placidia Hockaday—as Holland Creek collapsed around her, the farm besieged by bummers, kidnappers, runaway servants, and slumming Charlestonians, and as her values shifted and she came to see the Confederacy's lost cause for what it was—the more I felt I was closing in on the secret concealed at the heart of her dilemma. It lay in Placidia's experience of the war as a woman, as someone her son Achilles describes long after her death as a lonely girl "whose spirit ruled her life, for good and ill."
I don't remember consciously deciding how the novel would be written. It began writing itself as it wished to be, in the form of linked found pieces: the inquest record, letters to and from the main characters, and the diary that Placidia kept as she struggled on her own at Holland Creek, entries written on the backs of illustrations in her copy of David Copperfield. I suspect I was strongly drawn to the epistolary form by the dormant playwright in me. A decade of my life was spent writing and working in regional theater, and I think I wanted to steal some of the theater's intimacy for this novel by allowing the characters' voices to speak directly into the reader's ear without narrative filters. Even a first-person viewpoint was too limiting in this context, because the story extends beyond Placidia's death to include members of the next generation who are strongly affected by her revelations and by the legacy of the blue-eyed man who is her "darker kinsman."
At the center of the novel is the love story of Placidia and Gryffth Hockaday. They enter into their marriage with a recklessness born out of wartime urgency, only to be parted almost immediately. Gryffth's duties as a field officer in the 13th South Carolina regiment keep him far away in Virginia, while back at Holland Creek, Placidia struggles to cope not only with the endless tasks required in running a farm but with the disintegration of an entire society. Like the heroes in the ancient epics, she is rewarded for her journey of sacrifice and struggle with knowledge. But that knowledge comes at a terrible price.
Gryffth pays dearly for his own survival on the bloody fields of Gettysburg and Spotsylvania, with Placidia telling her cousin Mildred that he "won't allow his suffering to have meaning." When he returns, the two of them must find a way to regain trust and rebuild their lives in spite of their damaged hearts. They must also redefine their dependency on and kinship with the enslaved people at Holland Creek, African-Americans who are carving out new roles for themselves in the chaotic aftermath of the Civil War. Placidia and Gryffth must reconcile themselves not merely to a changed marriage, but to a changed world.
Writing is hard, lonely work for the most part. But when it is fueled by inspiration, and when the stories begin falling headlong onto the page like treasures spilling from a buried chest, it is the most purely ecstatic experience most writers are ever likely to experience. That might be why it's so difficult to put a novel to rest once it's finally complete, accepting that the characters you've become so intimately familiar with will have to carry on without you. Crouching beside Placidia in her room at dawn, scrubbing blood off the walls before the servants arrive at her farmhouse, I felt the beauty, the anguish, and the paradoxically fragile power of her existence in my fictional world. For that short time before the sun rose over the ridge, I shared the secret center with her. And it was heaven.
Listen: I wrote a novel once. Some nice people said some nice things. It sold considerably fewer copies than The DaVinci Code. It sold considerably fewer copies than The Satanic Verses, and The Land that Time Forgot, and The Poky Little Puppy. 
You may not know that publishers send out sales reports as detailed as a medical record, and as chilling.  It not only lists every bookstore that ever ordered your book, it lists their subsequent returns. Dreams dashed!
What does a writer do with such a document? He or she sets it aside, along with wills and that letter from the bank that is as confusing as algebra. He or she tries to forget it, tries to argue marketplace vs. creativity. Tries to remember sales figures for early Faulkner or early Woolf. Then, if he or she has any intestinal fortitude, he or she begins another story, or poem, or essay.
But, that's not really what I want to talk about.
I want to talk about all the conflicting reports about the death of the novel, the death of the book, the recrudescence of the novel, the rebirth of the book, the losses at major houses for fiction and poetry titles, the gains at midsize houses for fiction and poetry titles. And the reports about how the Browser is obsolete, the bookstore browser, not the little electronic other-self that one employs in virtual reality. Apparently there are fewer people who go to bookstores just to poke around, hoping for inspiration to hit them, a novel, say, by an Eastern-European fabulist, or a slim volume of poems by a stranger.
This shopper, let's try to imagine this chimera of myth. He or she obviously has time on his or her hands. He goes to a bookstore in the middle of the week with a café au lait in his hand, a BookPage under one arm, and just piddles around. His expression is dreamy. He is drawn to Fiction, meaning Bellow and Murdoch and Rick Powers. He spends an inordinate amount of time reading jacket copy, looking at author's photos (posed B&W eidolons of imaginary erudition). He takes 32 minutes to pick one paperback: Peter DeVries' Reuben, Reuben. When he finishes this delicious item he will say, "He is unjustly neglected." Ok.
Or: She enters the store having just come from the gym. She looks good in her stretchy leotard. She smiles at the book clerk (a papuliferous mooncalf with a passion for Bukowski, now in love with our female browser, just like that) and heads for Biography. She wants something as good as Ellmann's Joyce. Today she may find it. She may find another 500 page tale of writerly angst and wandering affections that just clicks with her. She is optimistic. But maybe this isn't the day. Maybe she goes home without a new book and chooses to reread Ellman. Yet, her time in the bookstore was not a waste. She has been enriched, if that is not overstating it, because she has engaged with the culture, if that is not overstating it, and she is contented. 
Now, is the Browser a ninnyhammer, a person out of step with his or her fellow man? Would he or she be happier punching a CC number into B&N.com, or calling ahead to have a chick-lit waiting at the counter so there is no wasted time involved?
No, I say. No, I shout from the housetop (later my wife will coax down a sheepish me and put me to bed with a warm Updike). The Browser will always be. And not just as some retro-hipster who insists on vinyl over digital. Nothing will ever replace boards and paper, just as the web-surfer will never replace the instinctive Browser.
Listen: I've written many novels since my first. They passed through the public consciousness the way castor oil—well, you get it. Don't, please gentle reader, check their numerical rankings on Amazon. Instead use this inspirational message—that there is still a place in American letters for little trickles of storytelling talent like Yours Truly—to spur you out of your chair, into the bustling thoroughfares of the modern city, and through the portals of your nearest INDEPENDENT bookstore. Once there, decelerate, friend, and look around. And say hi to the book clerk. He or she is as lonely as a cloud.
---
COREY MESLER has been published in numerous anthologies and journals including Poetry, Gargoyle, Five Points, Good Poems American Places, and Esquire/Narrative. He has published 9 novels, 4 short story collections, and 5 full-length poetry collections. His novel, Robert Walker, is just out from Livingston Press.  He's been nominated for the Pushcart many times, and 2 of his poems were chosen for Garrison Keillor's Writer's Almanac. With his wife he runs a 140 year-old bookstore in Memphis. He can be found at https://coreymesler.wordpress.com.
Frye Gaillard has spent his career as a journalist and author chronicling the people, places, events, and stories of the American South, focusing on the convergence of race, history, politics, and culture. As a long-time reporter for the Charlotte Observer, he covered the region's journey to public school desgregation, the rise and spectacular fall of televangelist Jim Bakker, Elvis Presley's funeral, and the presidency of Jimmy Carter. Gaillard has also authored numerous books, on subjects ranging from country music to the history of native Americans in the South. At present, he is the writer-in-residence at the University of South Alabama, and lives in Mobile with his wife, Nancy, who teaches in the university's College of Education.
His new book for young readers, Go South to Freedom (NewSouth Books, $17.95), explores the complex story of the Black Seminoles: runaway slaves who lived with the Seminole Indians in Florida. Gaillard expands the story of his friend Robert Croshon's family story into a heartfelt novel for young readers, and illuminates a dramatic and important chapter in American history.
Gaillard shared his thoughts with Lady Banks on writing Go South to Freedom, the challenges facing a journalist writing fiction, and his quest to keep a friend's story alive for new generations:
Why did you make Go South to Freedom a children's story?
There were a lot of ways to write this story. I had written a much shorter version, very straight-forward, in an earlier piece about my friend, Robert Croshon, who told the story to me. I had been thinking about writing a children's book. I had collaborated on one earlier with a North Carolina teacher named Melinda Farbman - the true story of Ham, the little chimpanzee that NASA launched into space back in 1961. One of my grandchildren had recently asked me if I was ever going to do another "book for kids," and I decided this story might lend itself to that. The more I wrote, the more certain I was that his was a good setting for such a moving and dramatic oral history.
Go South to Freedom isn't your story, it is the story of the family of a friend, Mr. Robert Croshon. Even though you had his blessing to tell the story to a wider audience, did you ever worry that it wasn't your story to tell?
I've spent much of my career as a journalist, a profession in which you're always writing somebody else's story. There's an inherent presumption in that, and the only antidotes to it are listening carefully and treating these stories with respect. This wasn't hard in the case of my friend, Robert Croshon. He was one of the kindest, most genteel and dignified men I've ever known, and I had great affection for him. He said he was pleased after I first wrote a brief account of his oral history, and he seemed pleased that I wanted to turn it into this little book. It took me a while to get to it on a fairly long list of writing projects, and sadly he passed away before I did. I think it's clear in the book, both within the story itself, and also in an afterword that details my debts, not only to Robert but to scholars who had researched and written about the broader history, that this is somebody else's story - hopefully written with tenderness and respect.
In the book, the storyteller is the great-grandson of the baby in the story of the family's escape from slavery. Is that who Robert Croshon heard the story from?
Yes, Robert Croshon learned the story from his great-aunt when she was quite old and he was quite young, and she was the infant in the story.
Even though it is written as historical fiction, Go South to Freedom talks about some real events, places, and people. What were "Black Seminoles" and who was John Horse? Why did you include him as a character in the story?
The Black Seminoles were runaway slaves and their descendants who lived with the Seminole Indians in Florida. Usually in separate, contiguous villages. The Seminole Wars, I learned, were as much about re-capturing the runaways as they were about subduing the Indians. The Black Seminoles fought side-by-side with their Indian neighbors in all of those wars - very bravely and tenaciously, according to all accounts. There was a lot at stake. These were, in effect, the largest slave uprisings in U.S. history, or at least you could make that case. John Horse, one of the most important leaders of the Black Seminoles, was a historical figure whose story is well-documented, but not well-known - a war chief, among other things, who fought along side the famous Native American chief, Osceola. I hope to write more about Horse in the future. It's fun, of course, to learn things you didn't know before.
How was it possible for a free black community to exist in Mobile, Alabama, before the Civil War? How long did it survive?
The free black community in Mobile traced back to the time in the 18th century when Mobile was controlled by the French and then the Spanish. Some were Creoles, or mixed-blood people whose ancestors were French, Indian, and black, and their legal status was secure before Mobile became a part of the United States. As time went by this community also included former slaves who had been freed by their owners, sometimes because the owners had moved from plantations to the small city of Mobile to work in various professions - lawyers, merchants, doctors, whatever - and they found they didn't really need slaves, or at least not as many. The free people of color in Mobile, whether black or Creole, faced restrictions on their lives - their right to bear arms, their freedom to assemble or participate in the democracy around them. They also faced dire penalties if they took in runaway slaves, and yet some of them did it anyway. They remained free through the Civil War, when, of course, slavery ended altogether and a new struggle began.
The illustrations for the book are beautiful. How did you find the artist, Anne Kent Rush?
Anne Kent Rush and I had been friends for years. I knew her work as an artist and thought she would be the perfect illustrator. I was definitely right about this!
I notice that the illustrations were often more informative than pictures of the scenes in the story -- pictures of wildlife, of the Seminoles and of how they lived. Why did you and the Anne Kent Rush decide do to that?
Kent Rush really made the decisions about what illustrations to include. She wanted the book to be as educational as possible for young readers. My only contribution to her decisions was to say something like, "wow, that's great!" when she showed me the pictures. Suzanne LaRosa, our publisher at NewSouth Books, had some input also, but I think Suzanne will tell you as well that most artistic decisions were Kent's. The illustrations are one of the great strengths of the book, though I will add that the layout and artistic design by NewSouth were a perfect setting for Kent's work, flowing sort of organically from the art.
Any story about slavery, not to mention war, has a lot of violence in it. How how do you deal with that in a children's book?
I tried to deal with the violence as gently as possible, softening it through the gentle voice of the narrator, whose voice by the way - in spirit, if not identically in form - was inspired by Robert Croshon's. It's the first time I've ever written a whole book in somebody else's voice. But Robert's ability to see inspiration more than bitterness in this story kind of flows through the whole telling, and the hard realities serve more as a backdrop for the heroism and tenacity than as something to horrify young readers. It's still delicate, of course. I remember when my oldest granddaughter, Abby, first learned in elementary school that there had been something called slavery. She called me in tears: "Granddad, it's just not fair." So I thought about that as I was writing the book. It's a hard thing.
At the end of the book, the storyteller tells his audience not to forget the stories he just told: "It's like my great-grandmamma said. We carry a piece of that story inside us. We just got to keep it alive." Is that why you wrote Go South to Freedom? To keep the story alive? Or because everyone has a piece of a story inside them that ought to be told?
Yes. I wrote Go South to Freedom to help keep alive the story that a dear friend had honored me by sharing. I also wanted to honor the bravery and tenacity of people who wanted to escape the terrible scourge of slavery. (My own ancestors had been on the wrong side of that history.) But I also remembered the lessons from Roots, not, of course, in the sense of comparing myself to Alex Haley, but of remembering why Haley's story was so universal. It was not only the story of slavery, it was the story of family. All families have their histories, their stories, some well-preserved, some not, but I hoped to help inspire kids to talk to their parents and grandparents about things that happened in their lives and before. We do need to keep our stories alive.
October 24-28, 2016 is Pat Conroy Week
Donate $40 or more to the Pat Conroy Literary Center and be entered in a drawing to win a complete set of the 2016 Pat Conroy Southern Book Prize Winners and Finalists.
41 books for $41!
Pat Conroy's foreword to Writing South Carolina: Selections from the First Annual High School Writing Contest, edited by Steven Lynn with Aïda Rogers; © University of South Carolina Press, reprinted with publisher's permission
In the summer of 1961, my family crossed over the Combahee River and entered into Beaufort County for the first time. I was fifteen years old and had never heard of Beaufort, South Carolina, in my life. It was my twenty-third move since my birth, and Beaufort High would be the eleventh school I'd attended and the third high school in my adolescence. I was in the middle of a very unhappy childhood.
But I was a military brat, and my mother had convinced her seven children that we were serving America whenever we moved because our father was a fighter pilot and our nation needed him. Little did we know that we were driving toward the life we were meant to live and toward the destiny we were all meant to share. I had entered the Lowcountry of South Carolina for the first time in my life, a place of such mysterious and uncommon beauty that it still strikes me as some lost archipelago of paradise. I had no clue that I would spend the next fifty-three years of my life writing about this sacred place and the amazing people I found there.
This much I know. I was a teenager, like all of you are, and like you, I entertained the improbable dream that I wanted to be a writer and that I had things to say. I also know this—all of you who contributed to this book write much better than I did in high school, and the stuff I published in The Breakers, our literary magazine, would not have made the cut in your wonderful book. I'm reading my dinky poems and quasi-essays as I write this, and I think objectively that I showed little promise during those awkward, melancholy years of my boyhood. You, ladies and gentlemen, write with a verve and a confidence I don't believe I matched until my final years at the Citadel. As high school writers in South Carolina, I think you're writing better sentences and thinking deeper thoughts and showing off a more refined talent than I could present to my teachers in high school. Someone has taught you well and you've been smart enough to listen, and you're using the English language with both purpose and gracefulness.
I owe my writing life to the cowled nuns of my grade school who taught me to read and write and taught me about how the great interior engine of words could work together; if you learned the immense powers of verbs and good grammar, then you could align words in a sentence as pretty as a string of pearls. I learned to diagram sentences that looked like the blueprints of battleships. I never quite learned the mysteries of colons or semicolons. From an early age, I developed an intolerance for the exclamation point, and I've never gotten over that bizarre tic in my writing style. A teacher told me not to use the word poignant even when I found situations that struck me that way, "because we have endured enough 'poignant moments' in fiction, so we can retire that overused word." I thought I had never used it again until a sharp-eyed reader found it blinking like a lantern in some tired sentence in The Prince of Tides. But learning to write is a safari into those far interiors of self that can seem reckless and unreachable until the voyage begins. Our English teachers become our guides through the perilous missteps we make when we begin to turn our most private thoughts into stories and poems we'd like other people to read. They light the campfires in our bloodstreams that combust into the bright firelight of dreaming in our consciousness. The teachers lead us to the books that are great, tell us what makes them so good, and tempt us to develop our own personal styles that force the language to do what we require from it.
There is no phrase I revere as much as "English teacher." That profession still strikes me as a form of holy orders, but I revere all the teachers of the world, and it shames me to see them bullied, excoriated, and subject to the contempt that America displays toward them in the early years of this century. My teachers found me as a young boy who didn't know the alphabet and helped lead me every step of the way to a manhood where I write books that are the joys of my life.
When I was a freshman in high school, Sister Ann of the Sacred Heart order introduced me to William Shakespeare and Twelfth Night, then told us we were now reading the greatest writer who had ever performed acts of pure magic with the language common to us all. The next year Joseph Monte taught me that teaching was an art form of the highest calling, and I read twenty books under his watchful eye, including David Copperfield, Crime and Punishment, and The Sound and the Fury. He made me write a letter to William Faulkner, a letter to the editor of the Washington Post, and the first short story I ever wrote. He presented his class with an ambitious list of the hundred best books ever written (according to the world of Joseph Monte), and I crossed off the name of the last book before I began my plebe year at the Citadel.
My fate as a writer continued in its exalted fashion when I walked into the Beaufort classroom of Gene Norris in September 1961. He was the first person who ever taught me who did not wear either a priest's collar or a nun's habit. On one of the first days of school, he put on a recording of Ravel's Boléro and asked us to write him an essay on whatever feelings the music brought out in us. I described a camp of gypsies about to be slaughtered by a group of Franco's troops during the final stages of the Spanish Civil War. The last book on Mr. Monte's Hundred Best Books list had been For Whom the Bell Tolls by Ernest Hemingway. My Boléro paper caught Mr. Norris's eye, and the next day he told me he knew I was going to become a writer whether I knew it or not. I've written about my complete admiration of Gene Norris in five of my books, and his spirit is present in every word I write. During his final years, we called each other on an almost daily basis; when Gene died I delivered a eulogy at his memorial service, and I served as one of the executors of his will. Though I didn't know this in high school, you can grow up and be best friends with the men and women who taught you. After I walked out of his class, I never let loose my grip on Gene Norris or his buoyant, self-actualized life. I turned him into part of my life, part of my story. The truth is I never left Gene's class, and I was still seated on the front row until the moment of his death.
In my senior year at Beaufort High School, I came under the spell of the delightful, pixilated wordsmith from Due West, South Carolina, Millen Ellis. He was a fanciful, Tolkien-like presence in the classroom, demanding and softhearted at the same time. He turned his classroom into a crossroads of the world; his bulletin boards changed constantly—from art exhibitions at the Met to some obscure movie coming to the Breeze Theater downtown. Millen wrote down the answers of quizzes and would crumple them up and hurl them into the shelves meant for books under our student desks. If we were alert, we'd find these answers, but his lesson was not lost on us: pay attention to everything; do not let anything escape or fool you; awareness is the keystone to all knowledge. And there was an art to life that he was helping us to enter, but first he had to prove to us that it was there in the first place. I listened in Millen Ellis's class to the first opera I ever heard, Boris Godunov, and he taught the play Macbeth with such passion that its lines and speeches remain with me to this day. He made us memorize one hundred lines of English poetry, and I now wish he'd made us extend it to a thousand lines.
So, young writers of South Carolina, we've come to this central pivot in our lives. I've been a South Carolina writer for fifty years, and this is your first song ever played at the big dance of our maddening, complicated, but splendid state. I think South Carolina produces more stories per square inch than any place on earth. That is where we have a part, you guys and me. It is our job to become the poets and songwriters and the cunning, spinning craftsmen and web-spinners who will write the novels and short stories that'll explain our time here to those lucky enough to follow in our footsteps. Here is my advice to you, writer to writer. Keep a journal. Write in it whenever you can. Learn how to notice strange and wondrous details. Copy down dialogue from memory. Learn how people sound when they are sitting around talking versus how they sound when giving a speech or running for office. Details are the gold coinage in the realm of fiction and poetry. Gather them up like the eggs of racing pigeons and hoard them well and don't listen to their cries of release until you find the perfect moment to release them from their bondage.
Read everything. But make sure you read all the books and poetry that seem to be defining the times in which you live. Become discriminating critics of your own writing as well as that of others. Try to be kind and constructive to any other writer who approaches you for help. To write is a form of nakedness that all of you are going to learn about when this book is published. It is an act of courage to write anything, but it is an act approaching madness to want to do this for a living.
Go deeper. That is my advice to all writers. Then go deeper again. When I look at myself in the mirror, I've no clear idea of who that guy is looking back. For fifty years I've been trying to learn the essential truth of that one man. I'm not sure I've scratched the surface of that unending mystery. There are enigmas buried inside you in the deepest waters. Whether they be angels or moray eels, whether they be godlike or demonic, it is your job to discover them for yourself and no one else. You write for yourself. You write for no one else. It is your art that you are seeking, and if you are very lucky, it is your art that is desperately trying to make its own voice heard to you. Listen.
Pray it is calling your name.
With your publication in this book, it has already called your name one time.
Pat Conroy
---