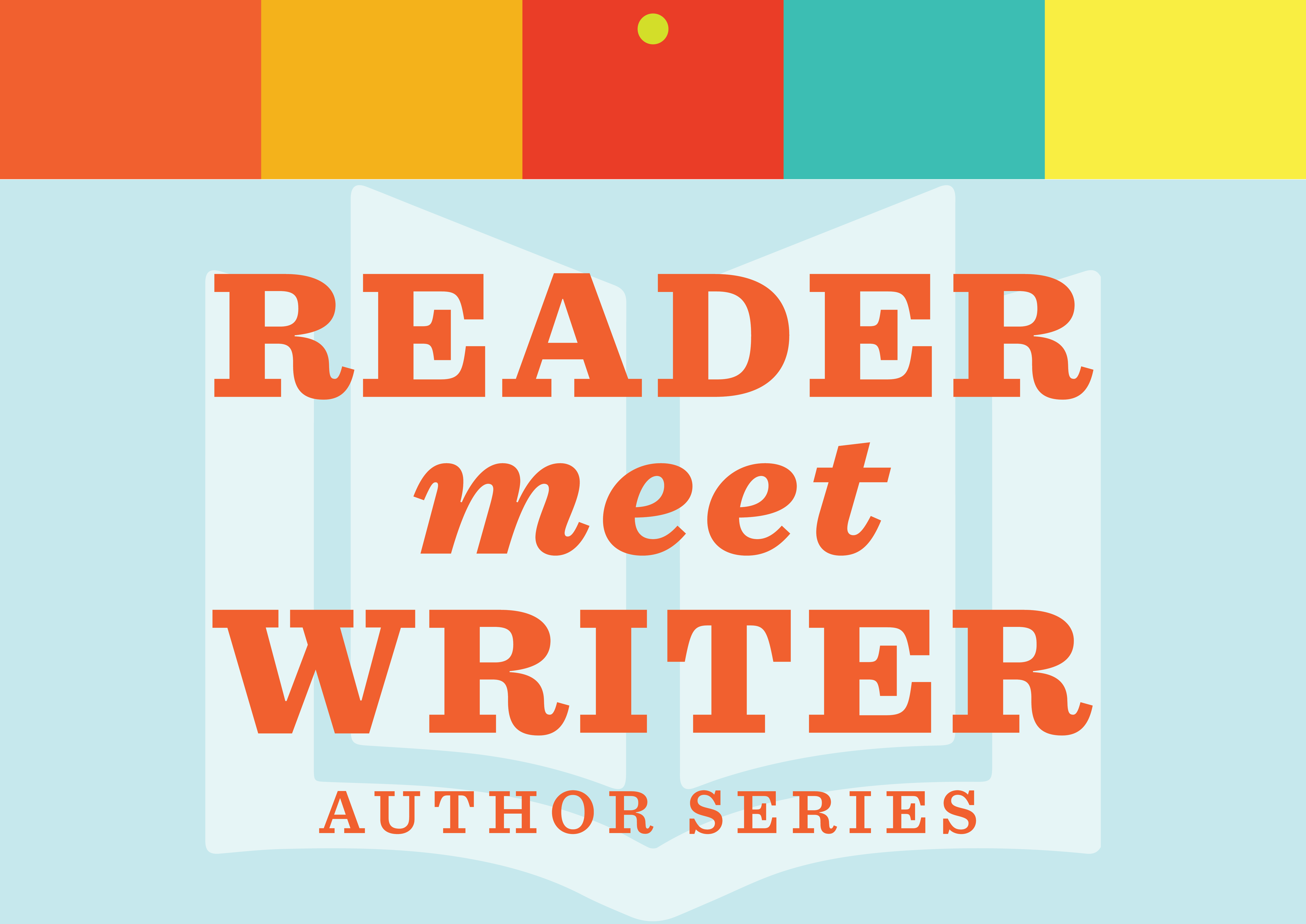 Don't miss the next event:
 Read This Now...
Migrations by Charlotte McConaghy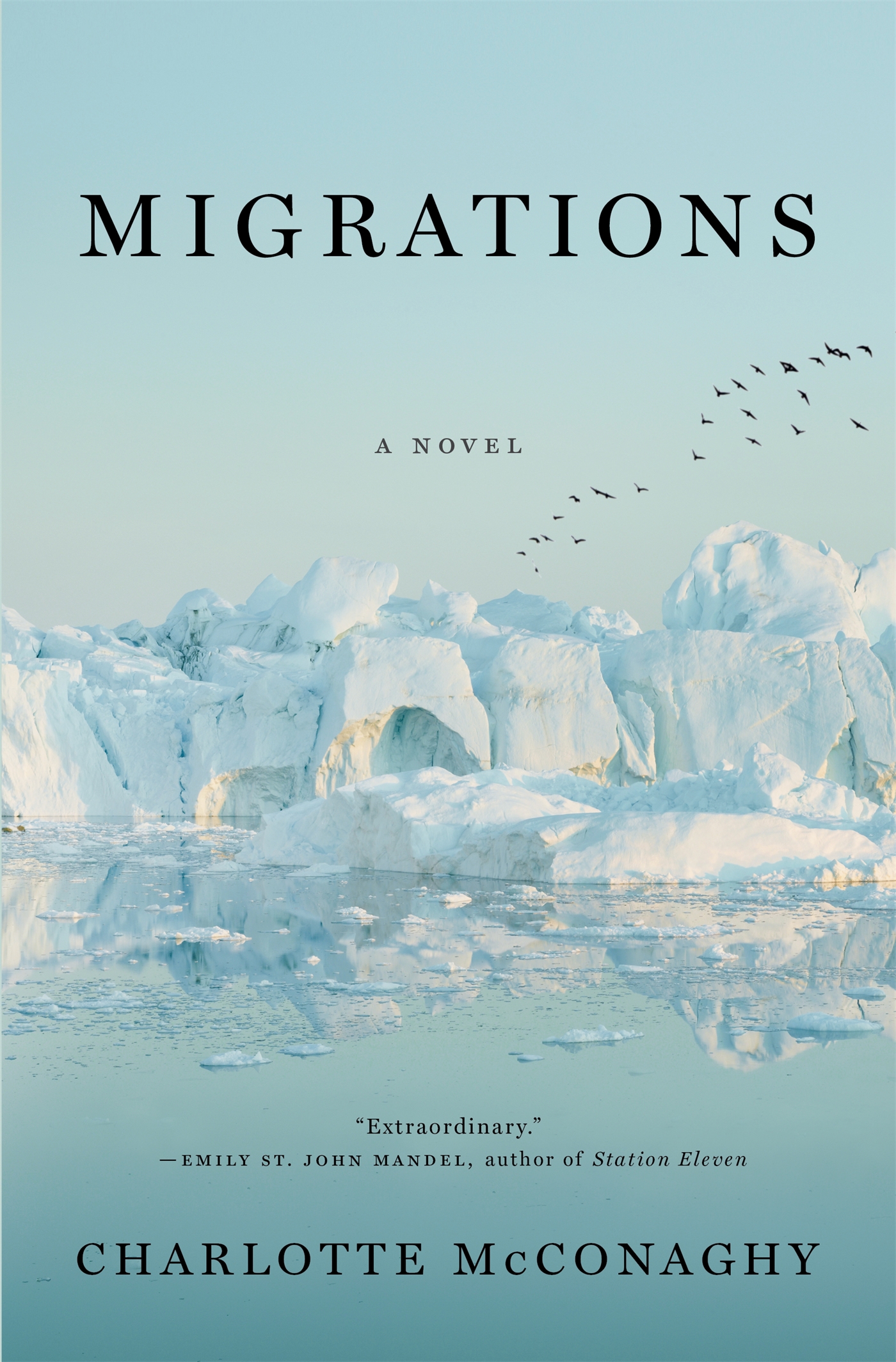 Migrations is for the lovers, the wanderers, and those who are drawn to the beauty of the earth. The main character, Franny Stone, might be the focus of the novel...but the ocean, the birds in the sky, and the arctic are all equally important. Franny convinces a fishing crew to let her hitch a ride on their ship in the North Atlantic so that she can conduct an individual study on Arctic Terns and their migration. The fish are in short supply, the crew is a band of misfits, and Franny has an ulterior motive stemming from a troubled past. Little by little, all of the truths revealed are colored by the settings of Galway, Ireland and Scotland, Newfoundland/Greenland and ultimately the Antarctic continent. For me, there are two stories in this book: 1) The wanderlust that exists in many of us looking for a place (or a person) to call home. And though we may find it, the need for exploration never ceases. And 2) The conservation of the natural world and all of it occupants should not be discarded by humanity. All in all, the writing was excellent; the settings were majestic; the epilogue was magnificent.
Migrations by Charlotte McConaghy (List price: $26.99, Flatiron Books), recommended by .novel, Memphis, TN.
 The Southern Indie Bestseller List...
 The Latest from Lady Banks...
Listening to the story behind the story
Why are author events so popular? Authors aren't performers by nature, sometimes just the opposite. And a book, like any work of art should stand or fall on its own merits, shouldn't it?
Well, yes, but.
Her ladyship, the editor, likes author events because she likes to hear about the story behind the story -- why a writer decided to write it, that strange and magical moment when they realized that an idea could become a story, the strange, winding path it took from inside the writer's head to in the pages of the book she is holding.
It is a creative process that never fails to fascinate. And often her ladyship finds that hearing a writer talk about creating the story deepens and enhances what she finds when she reads it.
Such it was when her ladyship was introduced to Shawn Cosby, author of the beautifully gritty noir novel, Blacktop Wasteland.
It is an oddity of the pandemic that her ladyship has attended more author events via video from her living room couch in the past three months than she has been able to attend in person in the last three years. Cosby's event was one of her favorites: funny, smart, compassionate, and very down to earth, it made her almost sorry she had already read the book.
Read independently, support black-owned bookstores, and shop local now so you can shop local later.
 Fresh Okra Picks...

 Southern Literary Features & News...
Books that made me dream big.
by Carrie J. Knowles
When I was nine, I had a frightening case of mumps. The doctor told my mother that I should not go outside or be exposed to bright lights. So, she confined me to my room, turned off the overhead light and closed the drapes. Complete darkness, she believed, was the cure that would save me.
In an act of mercy, and a way to keep me in bed, she allowed me to turn on a small bedside lamp and gave me her favorite book: Good Morning, Miss Dove, by Francis Gray Patton. It was my first real book. No pictures. Just words and a world of everyday people who had a teacher they loved. By the end, I loved Miss Dove, as well.
After Miss Dove, my mother gave me Charles Dicken's Great Expectations. I devoured it, and had fevered dreams of Miss Havisham, sitting in her decaying house, wearing a soiled and tattered wedding dress, angry and determined to exact revenge on all men in the world.
When I recovered from the mumps, my mother took me to the library. With a wink and a nod to the librarian, I was welcomed into the wonder of the adult section. My world exploded.
What I had loved about Miss Dove was that she was someone I might know. She was a teacher. Everyday. Ordinary. But, extraordinary in how she lived her life. What I loved about Dickens were his bigger than life, wicked characters who jumped off the page with their wild ideas and dangerous daring. These two books set the bar for all other books that came in their wake.
Then the librarian introduced me to T.H. White's The Once and Future King.  There I met the gawky Arthur. A man-child. An ordinary person called on to do extraordinary things. He was magnificent and mortal. But, best of all, he had a man of magic to mentor him.
Oh, Merlin! You lived backwards and knew everything that was going to happen. Why aren't you here today to prepare us for what's going to happen next in our very futures?
I reread The Once and Future King every couple of years just to get back to center. It gives me hope. Makes me dream big again. I wore the covers off my hardback copy and eventually had to glue the whole thing back together using a wide strip of handmade lace.
Equally life-enhancing and magical to me are two extraordinary non-fiction books: Out of Africa by Isak Dinesen and John Steinbeck's masterful retelling of a trip with his best friend, Ed Ricketts, The Log From the Sea of Cortez. I have read both of these books again and again and given them as gifts.
I never teach a writing workshop without talking about the brilliant opening line of Out of Africa: "I had a farm in Africa." That's the whole book. Right there. Six words. Perfection.
And, then there's the first book that ever made me laugh out loud, William Goldman's The Princess Bride…don't get me started.
---
Carrie Jane Knowles has published dozens of short stories and hundreds of newspaper and magazine articles, and four novels: Lillian's Garden (Roundfire Books, 2013), Ashoan's Rug (Roundfire Books, 2013), A Garden Wall in Provence (Owl Canyon Press, 2017), The Inevitable Past (Owl Canyon Press, 2020), a collection of short fiction, Black Tie Optional: 17 Stories (Owl Canyon Press, 2019) and a writing workbook, A Self-Guided Workbook and Gentle Tour on Learning How to Write Stories from Start-to-Finish (Owl Canyon Press, 2020). Her non-fiction memoir about her family's struggles with their mother's Alzheimer's, The Last Childhood: A Family Story of Alzheimer's, was originally published by Three Rivers Press.
---