Details

Published: 10 September 2017

10 September 2017
view in your browser | Unsubscribe or manage my Lady Banks Subscription
SEPTEMBER 10, 2017
>> IN THIS ISSUE
The Commonplace Book | Read This! | The List | {Book} Trailer Park | Okra Picks | Southern Indie Bestsellers | Events
---
{On the books we look forward to reading.}
In which Mr. Jeff Klinenberg risks giving journalism a good name, Mr. Daren Wang finds a printing press in his basement, and her ladyship, the editor takes a working vacation and gloats more than a little bit.
Her ladyship, the editor, is writing today from the forty-ninth floor of her hotel in New Orleans. Not that she enjoys the full benefit of the view -- heights make her ladyship, well, "swimmy-headed," as her Aunt Ruth used to say. But from a safe distance from the windows, the harbor is beautiful.
This weekend is the annual Discovery Show for the Southern Independent Booksellers Alliance in New Orleans. It is a weekend spent talking to authors about their new books, publishers about their fall and winter lists, and booksellers about the books they are most excited about.
Some of the authors coming to the show
Envious? No doubt next week her ladyship will also be writing about all the new and forthcoming books she can't wait to read, by writers she met and found utterly charming. Envious now? Did she mention this event is held in New Orleans' French Quarter? How about now?
Good books. Good food. Great people. This is her ladyship's idea of a working vacation.
Read Independently! And shop local.

her ladyship, the editor
---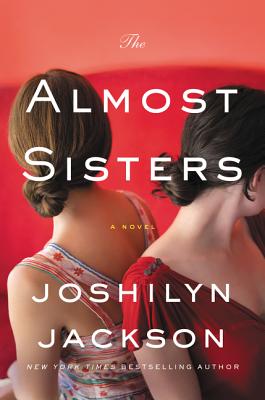 Sponsored by the wonderful and indefatigable women at She Reads, and featuring Christina Baker Kline and Joshilyn Jackson.
Click here to purchase your tickets and to see other confirmed authors.
---
---
Lady Banks' Pick of the Week
---
Noteworthy poetry and prose from her ladyship's bedside reading stack.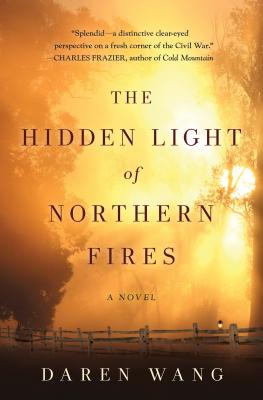 The Railroad
The shoes had been sound when he set out, but the frozen fields and mountain crossings had worn through the soles, tearing apart the stitching at the heels and toes. Joe had bound them together three nights earlier with a length of rough twine he found by the side of the road and had not taken them off since, afraid they would fall apart and leave him nothing.
Every step broke the crust of snow with a crackling noise and the fine powder beneath sifted into his shoes through the holes and the split seams. The faint sound echoed across the frozen meadow.
He felt as if he'd been hungry forever. He had spent the day hiding in a luggage car under a horse blanket, and the crust of bread he'd eaten had been so dry it had made his gums bleed. The porter, a freedman named Mayfield, had brought it to him along with instructions: "Get off at Alden. The stop after that is Town Line, and the station agent there is a serious one. Checks for stowaways most every night. When we slow down, get yourself off the back of the train so no one will notice you. Stay away from the road. Head west and look for a barn with a white horseshoe. About three miles. Keep your head low. Don't mess around with no one else.
There's copperheads in Town Line and they're looking for anyone they can make a reward from, free or slave."
"Is there a sign for Alden?" Joe asked.
"You read?" Mayfield asked, surprise in his voice.
"Yes."
Daren Wang, The Hidden Light of Northern Fires (Thomas Dunne Books, 2017) 9781250122353
Meet the author:
Daren Wang with THE HIDDEN LIGHT OF NORTHERN FIRES  (author appearance)
Daren Wang | 09/21/2017, 06:00 pm | Square Books | Oxford, MS
Daren Wang discusses his novel The Hidden Light of Northern Fires  (author appearance)
Daren Wang | 09/26/2017, 07:00 pm | Flyleaf Books | Chapel Hill, NC
Daren Wang, The Hidden Light of Northern Fires  (author appearance)
Daren Wang | 09/28/2017, 07:00 pm | Regulator Bookshop | Durham, NC
top | share this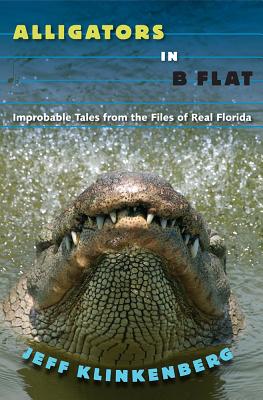 " If Jeff Klinkenberg isn't careful, he might give journalism a good name."
keep reading: Alligators in B-Flat
---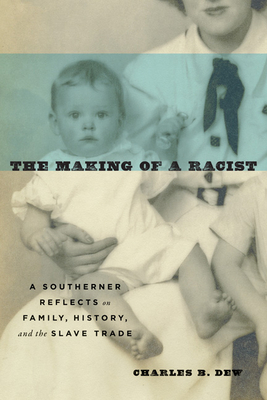 " I wanted to tell the story of how I had become a racist."

keep reading: Charles B. Dew 
---
Read This! Books with Street Cred
Recommended reading from Southern Indie Booksellers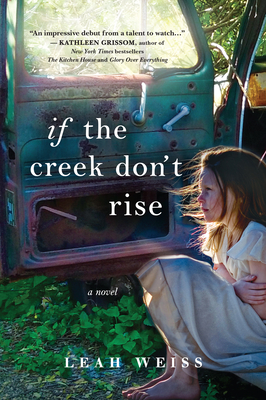 I was hooked at the line, "He's gonna be sorry he ever messed with me and Loretta Lynn." Leah Weiss's debut goes right for the heartstrings with a brutal portrayal of the difficult life in small town Appalachia. Protagonist Sadie Blue is pregnant, and two weeks into her marriage to Roy Tupkin, realizes it was all a mistake. Armed with Loretta Lynn and a new friend in town, she begins to fight for a way out. Told from the perspective of a number of townsfolk, the reader develops a more thorough understanding of all the forces and characters at play in the community. Plus, it has a killer ending!
If the Creek Don't Rise by Leah Weiss ($15.99*, Sourcebooks Landmark), recommended by Fountain Bookstore, Richmond, VA.
A Summer 2017 Okra Pick!
---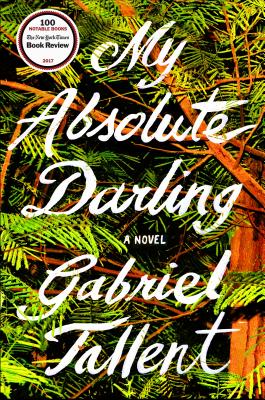 My Absolute Darling is a brand new debut novel that you will be hearing a lot about. Abbe and I found it remarkable and compelling, as have a host of other readers, while some have been repulsed by it. A disturbing, authentic, and suspenseful account of the worst and best that can coincide in the world, My Absolute Darling contains gorgeous descriptions of the natural world of the California coast, original and complex characters, and encounters with intimate, inescapable evil. Fourteen-year-old Turtle Alveston is the hero and she and her father are individuals you will not be able to get out of your mind.
My Absolute Darling by Gabriel Tallent ($27.00*, Riverhead Books), recommended by Quail Ridge Books, Raleigh, NC.
---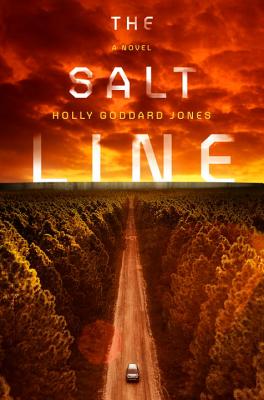 I was not planning on getting addicted to a novel, but after reading the first scene of The Salt Line I was hopelessly riveted. Let me say that Holly Goddard Jones' take on post-apocalyptic fiction involves an America ravaged by a particularly vicious species of tick, so this book might get you feeling phantom itches. I loved The Salt Line for its combination of suspense, social commentary, and a well-drawn cast of characters that had me constantly questioning my loyalties. Pick up this top-notch literary thriller and pack the bug spray-- not that it will save you.
The Salt Line by Holly Goddard, ($2600*, GP Putnam's Sons), recommended by Flyleaf Books, Chapel Hill, NC.
A Summer 2017 Okra Pick!
---
More bookseller recommendations
top | share this
---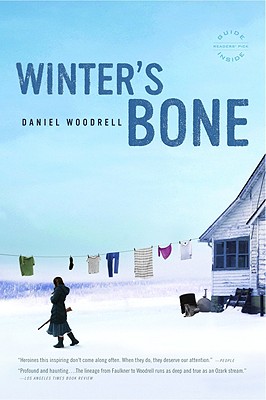 "I'd strongly plug Daniel Woodrell's books to anybody interested in rural noir. His novels are hard-hitting, his writing poetic."
keep reading: Good lands and bad guys
---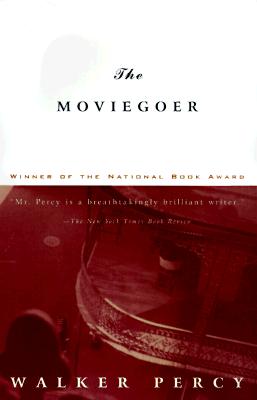 "Somewhat ironically, "The Moviegoer" has never been adapted into a movie, although director Terrence Malick reportedly toyed with the idea in the 1980s."
keep reading: Walker Percy
---
The List: Eight Fabulous Fall Books, from Parnassus Books, Nashville, TN
top | share this
---
"There were leftovers of a printing press in the basement, and this ancient shotgun..."
---
"Splendid―a distinctive clear-eyed perspective on a fresh corner of the Civil War." ―Charles Frazier, New York Times bestselling author of Cold Mountain
"A wise and timely book." ―Ron Rash, New York Times bestselling author of Serena
Rooted in the history of the only secessionist town north of the Mason Dixon Line, The Hidden Light of Northern Fires tells a story of redemption amidst a war that tore families and the country apart.
Mary Willis has always been an outcast, an abolitionist in a town of bounty hunters and anti-Union farmers. After college, she dreams of exploring the country, but is obligated to take over the household duties and management of her family's farm, while her brother Leander avoids his own responsibilities. Helping runaways is the only thing that makes her life in Town Line bearable.
When escaped slave Joe Bell collapses in her father's barn, Mary is determined to help him cross to freedom in nearby Canada. But the wounded fugitive is haunted by his vengeful owner, who relentlessly hunts him up and down the country, and his sister, still trapped as a slave in the South.
As the countryside is riled by the drumbeat of civil war, rebels and soldiers from both sides bring intrigue and violence of the brutal war to the town and the farm, and threaten to destroy all that Mary loves.
The Hidden Light of Northern Fires by Daren Wang | Thomas Dunne Books | 9781250122353 | Read the first chapter
top | share this
---
For the week ending September 10. Books on the Southern Indie Bestseller List that are southern in nature or have been recently recommended by southern indie booksellers.
See the full list here.
The Southern Book Prize |
A SIBA Okra Pick |
Special to the Southern List
Printable versions (PDF): Hardcover | Paperback | Children's
HARDCOVER FICTION

1. Glass Houses
Louise Penny, Minotaur, $28.99, 9781250066190
2. My Absolute Darling
Gabriel Tallent, Riverhead, $27, 9780735211179
3. A Legacy of Spies
John le Carré, Viking, $28, 9780735225114
4. Sing, Unburied, Sing
Jesmyn Ward, Scribner, $26, 9781501126062
5. A Gentleman in Moscow
Amor Towles, Viking, $27, 9780670026197

HARDCOVER NONFICTION

1. Hillbilly Elegy
J.D. Vance, Harper, $27.99, 9780062300546
2. Astrophysics for People in a Hurry
Neil deGrasse Tyson, Norton, $18.95, 9780393609394
3. Al Franken, Giant of the Senate
Al Franken, Twelve, $28, 9781455540419
4. Hue 1968
Mark Bowden, Atlantic Monthly Press, $30, 9780802127006
5. Fantasyland: How America Went Haywire: A 500-Year History
Kurt Andersen, Random House, $30, 9781400067213
Special to the Southern List 
HARDCOVER FICTION

7. Before We Were Yours
Lisa Wingate, Ballantine, $26, 9780425284681
14. Secrets in Death
J.D. Robb, St. Martin's, $27.99, 9781250123152
15. The Hidden Light of Northern Fires
Daren Wang, Thomas Dunne Books, $26.99, 9781250122353

HARDCOVER NONFICTION

4. Hue 1968
Mark Bowden, Atlantic Monthly Press, $30, 9780802127006
6. Between the World and Me
Ta-Nehisi Coates, Spiegel & Grau, $25, 9780812993547
8. Deep Run Roots: Stories and Recipes from My Corner of the South
Vivian Howard, Little Brown, $40, 9780316381109
13. Guinness World Records 2018
Guinness World Records, $28.95, 9781910561720
15. The End of Alzheimer's: The First Program to Prevent and Reverse Cognitive Decline
Dale Bredesen, Avery, $27, 9780735216204

PAPERBACK FICTION

6. The Nightingale
Kristin Hannah, St. Martin's Griffin, $16.99, 9781250080400
8. If the Creek Don't Rise
Leah Weiss, Sourcebooks Landmark, $15.99, 9781492647454
10. The Chilbury Ladies' Choir
Jennifer Ryan, Broadway, $16, 9781101906774
11. Rules of Civility
Amor Towles, Penguin, $17, 9780143121169
13. The Alchemist
Paulo Coelho, HarperOne, $16.99, 9780062315007
13. It
Stephen King, Scribner, $19.99, 9781501175466

PAPERBACK NONFICTION

3. The Lost City of the Monkey God
Douglas Preston, Grand Central, $15.99, 9781455540013
4. White Trash
Nancy Isenberg, Penguin, $17, 9780143129677
5. Night
Elie Wiesel, FSG, $9.95, 9780374500016
6. Just Mercy
Bryan Stevenson, Spiegel & Grau, $16, 9780812984965
7. Dark Money
Jane Mayer, Anchor, $17, 9780307947901
10. Uninvited: Living Loved When You Feel Less Than, Left Out, and Lonely
Lysa TerKeurst, Thomas Nelson, $16.99, 9781400205875
11. The Perfect Horse
Elizabeth Letts, Ballantine, $18, 9780345544827
12. At the Existentialist Cafe
Sarah Bakewell, Other Press, $17.95, 9781590518892
13. The Earth Is Weeping: The Epic Story of the Indian Wars for the American West
Peter Cozzens, Vintage, $20, 9780307948182
14. Dispatches from Pluto: Lost and Found in the Mississippi Delta
Richard Grant, S&S, $16, 9781476709642
15. An Inconvenient Sequel: Truth to Power
Al Gore, Rodale, $25.99, 9781635651089
top | share this
What's happening at Southern Indies across the South?
See the full calendar | Find a Southern Indie Bookstore near you.
Authors Round the South | www.authorsroundthesouth.com
top | share this
Lady Banks is sponsored by the Southern Independent Booksellers Alliance, in support of independent bookstores in the South | SIBA | 3806 Yale Dr. | Columbia, SC 28409
You are receiving this email at @@email@@. If you wish to stop receiving email from us, you can simply remove yourself by replying with "unsubscribe" in the subject or by visiting: @@unsubscribe_url@@
---