Details

Published: 03 September 2017

03 September 2017
view in your browser | Unsubscribe or manage my Lady Banks Subscription
SEPTEMBER 3, 2017
>> IN THIS ISSUE
The Commonplace Book | Read This! | The List | A Letter from Leah Weiss | Okra Picks | Southern Indie Bestsellers | Events
---
{The oncoming storm.}
In which her ladyship, the editor, prepares for a storm, Ms Karen Zacharias returns to a well-loved place, Ms. Heather Bell Adams makes things up and ends up with a novel, and ticks are very, very scary.
At the bottom of this missive you will find a list of the week's upcoming upcoming events at independent bookstores throughout the South. With Hurricane Irma approaching the eastern shores all too rapidly, her ladyship, the editor, cautions her readers to double check with the venues to see if events have been cancelled or rescheduled. For the same reason, her ladyship will not be sending out the secondary calendar of events email either this week or next.
Her ladyship begs her readers to be safe, evacuate to shelter when the authorities advise it, and prays that each of you weathers the storm without difficulty or undue damage.
Read Independently (by candlelight, if necessary)! And shop local.

her ladyship, the editor
---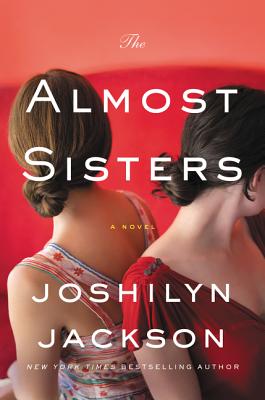 Sponsored by the wonderful and indefatigable women at She Reads, and featuring Christina Baker Kline and Joshilyn Jackson.
Click here to purchase your tickets and to see other confirmed authors.
---
---
Lady Banks' Pick of the Week
---
Noteworthy poetry and prose from her ladyship's bedside reading stack.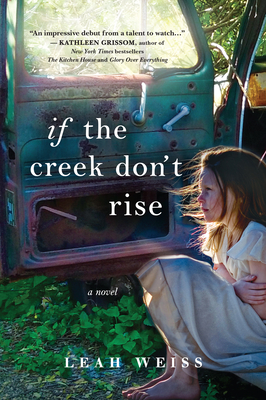 Sadie Blue
I struggle to my geet, straighten my back, lift my chin, then he hits me again. This time I fall down and stay down while he counts, ". . .eight, nine, ten." He walks out hte trailer door and slams it hard. The latch don't catch, and the foor pops open. I lay on the floor and watch Roy Tupkin cross the dirt yard and disappear into the woods.
My world's gone sideways again.
"Sadie girl." daddy's spirit voice comes soft from behind my open eyes. "You got yourself in a pickle this time. No two ways about it. That husband of yours won't stop till you and your baby draw your last breath. You don't even look like yourself no more. He broke about every piece of sweet in you. You gonna let him break your spirit, too? You gonna do nothing?"
Leah Weiss, If the Creek Don't Rise (Sourcebooks Landmark, 2017) 9781492647454
Meet the author:
Leah Weiss  (author appearance)
Leah Weiss | 09/19/2017, 06:00 pm | Page & Palette | Fairhope, AL
Leah Weiss, If The Creek Don't Rise  (author appearance)
Leah Weiss | 09/20/2017, 06:30 pm | FoxTale Book Shoppe | Woodstock, GA
Book signing with Leah Weiss  (author appearance)
Leah Weiss | 09/21/2017, 06:00 pm | Union Avenue Books | Knoxville, TN
top | share this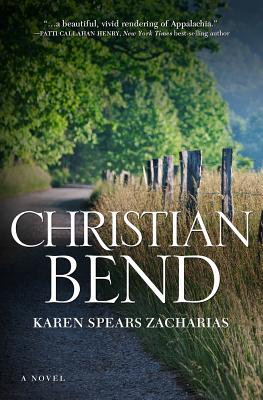 "When I was a young girl, the community of Christian Bend offered me a place of safety and solace in the aftermath of my father's death in Vietnam. When I set out to write a series of novels, I knew I wanted to honor the community that gave our family respite during that difficult time."
keep reading: Author returns to sanctuary in new novel
---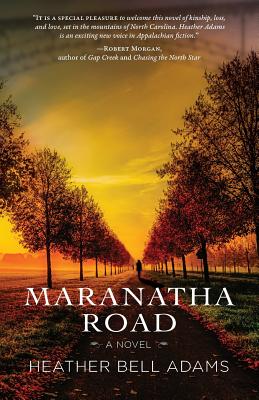 "In her debut fiction novel she allowed herself the freedom to make everything up and see where it took her."

keep reading: Redemption in small Appalachian town
---
Read This! Books with Street Cred
Recommended reading from Southern Indie Booksellers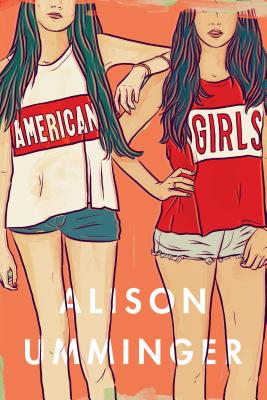 When fifteen-year-old Anna can't stand her home life, she steals her stepmother's credit card and runs away to Los Angeles to stay with her aspiring actress half-sister and ends up getting hired to research the Manson girls, a real group of murderous young women in the 1960s, for an indie film. What Anna ends up finding isn't quite refuge; instead, it's a clear look at herself and a realization about the dark heart of American girldom (as well as a little romance).
American Girls by Alison Umminger ($9.99*, Flatiron Books), recommended by Hills & Hamlets Bookshop, Chattahoochee Hills, GA.
---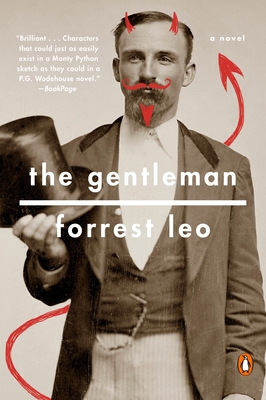 So our main character accidentally sells his wife to the Devil. Like ya do. Originally, he believed he hated his newlywed. But now that she is gone, he is bereft beyond all reckoning and assembles a band of misfits as incompetent as himself to journey to the Underworld to get her back. A refreshing romp at once familiar and strange. Readers will love the bumbling main character and his histrionics.
Recommended for readers of Christopher Moore's historical novels and lovers of Monty Python.
The Gentleman by Forrest Leo ($16.00*, Penguin Books), recommended by Fountain Bookstore, Richmond, VA.
---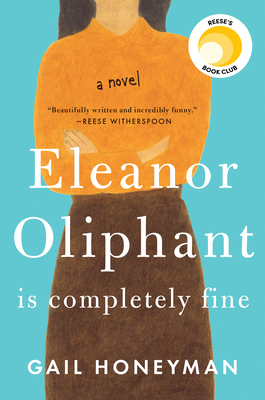 As I began Eleanor Oliphant is Completely Fine, a novel by Gail Honeyman, I thought I'd encountered a cute little story about a quirky young woman whose unfiltered observations of, and responses to, people in her world were laugh-out-loud funny. But my illusions faded quickly. I learned that Eleanor's social ineptness, and a physical deformity, led to her isolation and profound loneliness. And behind the physical scar were the emotional scars inflicted by an abusive mother. This is a sober book but it's not depressing. Eleanor copes with her situation with the help of another quirky soul and professional counseling. Honeyman does a masterful job of using wit and first person narrative to create a powerful story of innocence, in spite of pain, and the possibility of recovery.
Eleanor Oliphant is Completely Fine by Gail Honeyman ($26.00*, Pamela Dorman Books), recommended by Quail Ridge Books, Raleigh, NC.
---
More bookseller recommendations
top | share this
---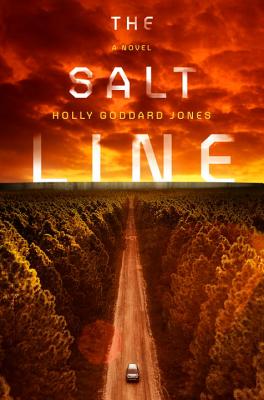 "So ticks are getting scary, right? I myself can't eat beef or pork any more because of a tick bite, and that's one of the more benign effects in the news lately."
keep reading: Asheville and Durham and deadly ticks
---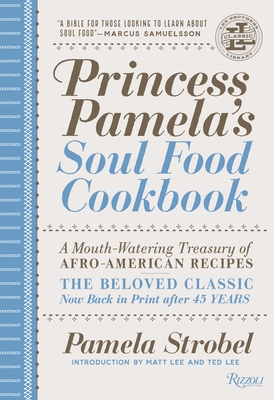 Virtually every recipe is accompanied by a free-style poem of sorts on the facing page. Some of them are about particular recipes or food in general. Some resemble aphorisms about life in general.
keep reading: Lee Bros. bring soul food cookbook back in print
---
The List: Ten Books That Changed My Life by Leah Weiss
top | share this
---
Dear Wonderful Southern Independent Booksellers,

Last February, Dave and I left our Lynchburg, Virginia home and drove 3000 miles through the south on a pre-launch book tour and to visit friends. We wound our way along the coast, down to sunny Florida and back up through Georgia and the Carolinas. Along that Snow Bird journey, we stopped at independent bookstores where I gifted ARCs of IF THE CREEK DON'T RISE, and bags of Moon Pies. Dave took photos of me with some of you, and in a matter of minutes we became friends that I look forward to seeing again.

What I discovered on that pleasure trip was that the world of Indies in the south is humming with life! With the help of our GPS, Dave and I found our way to your bookstores in quaint buildings and quirky houses in historic downtowns and to special sanctuaries in shopping malls and side streets. Some of those places were home to well-mannered cats and dogs who warmed my heart as only they can do. I am naturally drawn to places with a sense of clean energy, welcoming smiles, comfortable chairs, steady mugs of good coffee, and enlightened book knowledge. Like my marvelous Indie in Lynchburg (Givens Books and Little Dickens with its festive exterior and thirty year history), your stores are special, intentional places. Havens for bibliophiles. It is clear to say that, thanks to you and the mission of the southern alliance you support, independent bookstores are thriving.

Throughout that trip south, I caught glimpses of the work that you do. The ongoing tasks you perform to stay current in the ever changing book industry, and I commend all of you for your passion and purpose. You make what you do look effortless because it comes from your heart. But I know now that you sift through trades and read interviews every day looking for tomorrow's best sellers. That you read the ARCs and write advance reviews that help the reader and your fellow booksellers. That you give great thought to the layout of your lovely store spaces with the "browser" on the hunt in mind. That you provide a plethora of events as varied as your readers who frequent your stores like the family they are. In short: your work is never done.

Thank you for searching for and supporting the best southern books and for putting them front and center for readers to discover. Thank you for keeping your thumb on the pulse of modern literature and debut voices like mine. For your unquenchable desire to bring educated insight about tomorrow's classics. And, in particular, I thank you for responding so positively to IF HE CREEK DON'T RISE and for selecting it as a coveted Okra Pick. I am overjoyed and honored to stand beside the best.

With deep gratitude,

Leah Weiss
---
He's gonna be sorry he ever messed with me and Loretta Lynn
Sadie Blue has been a wife for fifteen days. That's long enough to know she should have never hitched herself to Roy Tupkin, even with the baby.
Sadie is desperate to make her own mark on the world, but in remote Appalachia, a ticket out of town is hard to come by, and hope often gets stomped out. When a stranger sweeps into Baines Creek and knocks things off kilter, Sadie finds herself with an unexpected lifeline...if she can just figure out how to use it.
This intimate insight into a fiercely proud, tenacious community unfolds through the voices of the forgotten folks of Baines Creek. With a colorful cast of characters that each contribute a new perspective, If the Creek Don't Riseis a debut novel bursting with heart, honesty, and homegrown grit.
If the Creek Don't Rise by Leah Weiss | Sourcebooks | 9781492647454 | Read the first chapter
top | share this
---
For the week ending August 27. Books on the Southern Indie Bestseller List that are southern in nature or have been recently recommended by southern indie booksellers.
See the full list here.
The Southern Book Prize |
A SIBA Okra Pick |
Special to the Southern List
Printable versions (PDF): Hardcover | Paperback | Children's
HARDCOVER FICTION

1. Glass Houses
Louise Penny, Minotaur, $28.99, 9781250066190
2. A Gentleman in Moscow
Amor Towles, Viking, $27, 9780670026197
3. Camino Island
John Grisham, Doubleday, $28.95, 9780385543026
4. My Absolute Darling
Gabriel Tallent, Riverhead, $27, 9780735211179
5. Y Is for Yesterday
Sue Grafton, Marian Wood Books/Putnam, $29, 9780399163852

HARDCOVER NONFICTION

1. Astrophysics for People in a Hurry
Neil deGrasse Tyson, Norton, $18.95, 9780393609394
2. Hillbilly Elegy
J.D. Vance, Harper, $27.99, 9780062300546
3. Make Your Bed
William H. McRaven, Grand Central, $18, 9781455570249
4. The Subtle Art of Not Giving A F*ck
Mark Manson, HarperOne, $24.99, 9780062457714
5. Why Buddhism Is True
Robert Wright, S&S, $27, 9781439195451
Special to the Southern List
HARDCOVER FICTION

7. The Paris Spy
Susan Elia MacNeal, Bantam, $26, 9780399593802
12. Before We Were Yours
Lisa Wingate, Ballantine, $26, 9780425284681
14. The Last Tudor
Philippa Gregory, Touchstone, $27.99, 9781476758763
15. How to Find Love in a Bookshop
Veronica Henry, Pamela Dorman Books, $25, 9780735223493

HARDCOVER NONFICTION

7. When Breath Becomes Air
Paul Kalanithi, Random House, $25, 9780812988406
8. American Fire: Love, Arson, and Life in a Vanishing Land
Monica Hesse, Liveright, $26.95, 9781631490514
9. Hue 1968
Mark Bowden, Atlantic Monthly Press, $30, 9780802127006
10. Sapiens
Yuval Noah Harari, Harper, $35, 9780062316097
13. Born a Crime
Trevor Noah, Spiegel & Grau, $28, 9780399588174

PAPERBACK FICTION

6. The German Girl
Armando Lucas Correa, Washington Square Press, $16, 9781501121234
10. The Alice Network
Kate Quinn, Morrow, $16.99, 9780062654199
11. The Nightingale
Kristin Hannah, St. Martin's Griffin, $16.99, 9781250080400
12. If the Creek Don't Rise
Leah Weiss, Sourcebooks Landmark, $15.99, 9781492647454
13. The Alchemist
Paulo Coelho, HarperOne, $16.99, 9780062315007
15. The Sympathizer
Viet Thanh Nguyen, Grove Press, $16, 9780802124944

PAPERBACK NONFICTION

3. At the Existentialist Cafe
Sarah Bakewell, Other Press, $17.95, 9781590518892
4. Just Mercy
Bryan Stevenson, Spiegel & Grau, $16, 9780812984965
5. Strong Is the New Pretty
Kate T. Parker, Workman, $17.95, 9780761189138
7. Antifa: The Anti-Fascist Handbook
Mark Bray, Melville House, $16.99, 9781612197036
8. Bad Feminist
Roxane Gay, Harper Perennial, $15.99, 9780062282712
9. White Trash
Nancy Isenberg, Penguin, $17, 9780143129677
10. The New Jim Crow
Michelle Alexander, The New Press, $19.95, 9781595586438
11. The Four Agreements
Don Miguel Ruiz, Amber-Allen, $12.95, 9781878424310
12. Alexander Hamilton
Ron Chernow, Penguin, $20, 9780143034759
13. Quiet
Susan Cain, Broadway, $16, 9780307352156
14. Hidden Figures
Margot Lee Shetterly, Morrow, $15.99, 9780062363602
15. The Zookeeper's Wife
Diane Ackerman, Norton, $15.95, 978039335425
top | share this
What's happening at Southern Indies across the South?
See the full calendar | Find a Southern Indie Bookstore near you.
Authors Round the South | www.authorsroundthesouth.com
top | share this
Lady Banks is sponsored by the Southern Independent Booksellers Alliance, in support of independent bookstores in the South | SIBA | 3806 Yale Dr. | Columbia, SC 28409
You are receiving this email at @@email@@. If you wish to stop receiving email from us, you can simply remove yourself by replying with "unsubscribe" in the subject or by visiting: @@unsubscribe_url@@
---