Details

Published: 09 July 2017

09 July 2017
{On keeping the windows rolled down in the car.}
In which her ladyship, the editor, puts on her headphones, Ms. Patti Callahan Henry talks about (only some) of her favorite bookshops, Mr. Daren Wang looks forward to a summer of traveling and drinking bourbon, and Ms. Trudy Nan Boyce keeps the windows rolled down in her car.
July 9, 2017
Dearest Readers
The books in her ladyship's reading stack at the moment are not, actually, in a stack. They are in a playlist. Her ladyship, the editor, listens to more audiobooks during the summer months than at other times of the year -- partly because her house needs more cleaning, something she is loathe to do under the most normal circumstances, much less when the thermometer is registering 90F. Listening to an audiobook makes mopping the kitchen floor or cleaning a bathtub marginally more bearable. Also, because while she still works out of doors in her garden, the sounds she usually enjoys --- birds, cicadas, the low-grade hum of life -- is in the summer months muted by the dull roar of lawn mowers, weed eaters, chainsaws, and the country music station her neighbor likes to blast from his back deck. So if she has a couple hours of weeding before her, she'll put on headphones and listen to a book. It gives her the pleasure of feeling especially productive by doing two things at once, and is a distraction from the Billboard country music top 40.
And, since she can get her audiobooks from her local bookshop via Libro.fm, her " TBR stack" (which is a to-be-listened to stack) has been growing. Perhaps she'll do a little more housecleaning as an excuse to do a little more listening.
Check your local bookshop to see if they offer Libro.fm audiobooks. Many of the Southern indie bookstores have instructions right on their website(s)
Read Independently! And shop local.

her ladyship, the editor
Lady Banks' Pick of the Week
---
Noteworthy poetry and prose from her ladyship's bedside reading stack.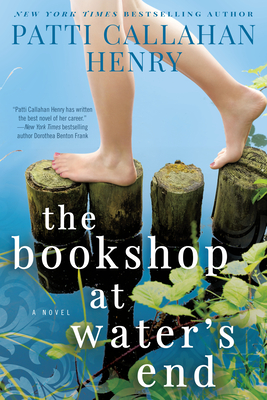 We are defined by the moods and whims of a wild tidal river surrounding our small town, cradling us in its curved basin. We don't shape it; it shapes us. The gray-
blue water brings us what it will and only when it desires. One sweltering, languid afternoon as I shelved dusty paperbacks, I looked up to see a ghost. The girl was the spitting image of a woman I knew years ago—
too many summers ago to count. It could have been another whim of the river.
Just when it seemed things were settled and placid in Watersend, South Carolina, in breezed the daughter of a Summer Sister. I should have been expecting her because of course I'd heard that Bonny Blankenship had returned to the old Moreland family house. It's that
kind of town; I hear everything. But that doesn't mean it wasn't a bit of a shock seeing her walk through my door.
A young girl, I guessed on the brink of her twenties, stood in my bookshop, a daughter of the past who walked in all wide-eyed and exhaling like she'd finally found what she was looking for. It was a look I knew well. So glad to be in a cozy bookshop, in air-conditioned comfort, surrounded by stories, and to find that in the chaos of the world there was still a place like this. A place where books were piled to the ceiling and tables were crowded with the paraphernalia of reading: bookmarks, reading lights, stationery, pens and framed quotes to inspire. I'm no dummy. I keep the air conditioner set to frigid. I know I'm luring customers and some might call it bribery, but whatever works, works. I lost my store once, and now that I have it again, I'll do pretty much anything to keep it alive.
--Patti Callahan Henry, The Bookshop at Water's End, (Berkley Books, 2017)
Meet the author!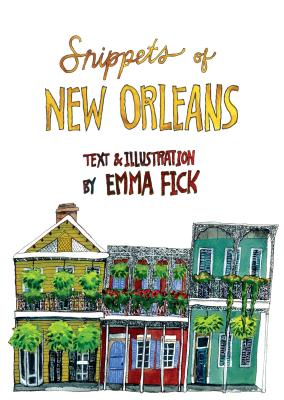 If we cannot hold all facets of a place in our mind at once, I think the next best thing is to honor our fragmented understanding.
In addition to three days of author readings and talks, the Festival also features three performance stages. A music stage focuses on the incredible talent of the Nashville music community and the performing arts stage offers theater, spoken word and poetry throughout the weekend. The Festival children's stage features authors, musicians, performers, crafts, character costumes and parties celebrating beloved children's books
Southern Festival of Books announces 2017 Author Lineup
---
Recommended reading from Southern Indie Booksellers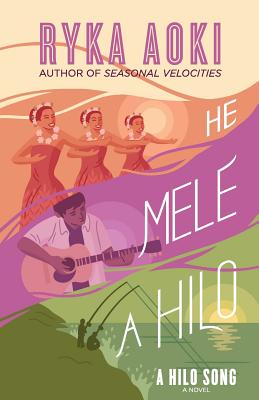 If summer 2017 won't actually take you to Hawaii, travel via the written word! Aoki's novel is filled with love and food and dancing and family drama. This book is perfect for: anyone who wants to sink into a character-driven read suffused with Hawaiian culture.
He Mele A Hilo (A Hilo Song) by Ryka Aoki ($18.95, Topside Signature), recommended by Avid Bookshop, Athens, GA.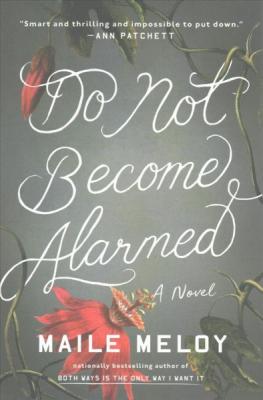 From Parnassus Books' blog: "I'm pretty sure that what Maile has written is a blockbuster, a bestseller, the hot book of summer. Do Not Become Alarmed is too well-written to be written off as a mere thriller, and yet it's undeniably thrilling. It's the story of two families, old friends, who decide to take a cruise and wind up losing their children. That's big, and still the book is bigger than that: it's a novel about race and class, poverty and privilege, marriage and desire, and the quest to be a perfect parent while still being yourself. It's a book filled with rage and guilt in which the most casual actions have lasting consequences. Maile knows how to get the reader's adrenaline pumping, but she also assumes the reader is as smart and complicated and curious as she is." Keep reading...
Do Not Become Alarmed by Maile Meloy ($27.00, Riverhead Books), recommended by Parnassus Books, Nashville, TN.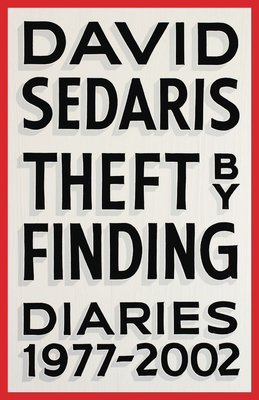 Theft by Finding has all David's humorous and insightful hallmarks and is, at the same time, very different from his previous books, with more sadness and seriousness, at least for the beginning entries. If you grew up in Raleigh you will have a lot of aha! moments being reminded of what a different place it was in 1977. It's really interesting to watch David evolve from the guy with lots of anxiety, no money, and a few addictions, to the celebrated writer he is today, with anxiety intact, of course. The real stars of the book are David's family, who come through as an eccentric bunch, but also a very close and loving one who enjoy one another.
Theft by Finding: Diaries (1977-2002) by David Sedaris ($28.00, Little Brown), recommended by Quail Ridge Books, Raleigh, NC.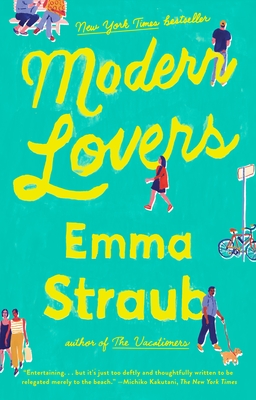 From the publisher: "From the author of the New York Times bestseller The Vacationers, a smart, highly entertaining novel about a tight-knit group of friends from college-- and what it means to finally grow up, well after adulthood has set in. Straub packs wisdom and insight and humor together in a satisfying book about neighbors and nosiness, ambition and pleasure, the excitement of youth, the shock of middle age, and the fact that our passions--be they food, or friendship, or music--never go away, they just evolve and grow along with us."
Modern Lovers by Emma Straub ($16.00, Riverhead Books), recommended by Writer's Block Bookstore, Winter Park, FL.
More bookseller recommendations
top | share this
---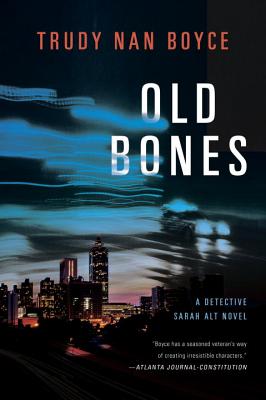 Back then, Boyce was in the habit of keeping her windows rolled down so she could use all five senses to anticipate whatever lay ahead. Still, she was startled when a woman leaped from the darkness and into the headlights of the squad car, screaming, "You've gotta help me find my man! He's cut and he's bleeding."
Trudy Nan on writing, racial inequality, and her time at the APD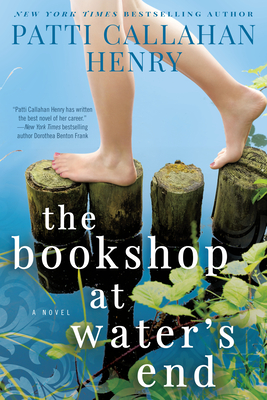 Bookshops at their very best are sanctuaries, which means they are both sacred and also safe.
Some of Patti Callahan Henry's favorite Southern bookshops
---
"Before he went to sleep in the clean bed in the room downstairs, Jonah asked himself whether he should continue running . . . It was impossible to know how safe he was. But Jonah was worn out from running, and he didn't want to go on . . . He'd stop here for a few days or weeks and see what happened. If he was caught, he would be caught. He just didn't feel like running any more."
In his latest historical novel, bestselling author Robert Morgan brings to full and vivid life the story of Jonah Williams, who, in 1850, on his eighteenth birthday, flees the South Carolina plantation on which he was born a slave. He takes with him only a few stolen coins, a knife, and the clothes on his back—no shoes, no map, no clear idea of where to head, except north, following a star that he prays will be his guide.
Hiding during the day and running through the night, Jonah must elude the men sent to capture him and the bounty hunters out to claim the reward on his head. There is one person, however, who, once on his trail, never lets him fully out of sight: Angel, herself a slave, yet with a remarkably free spirit.
In Jonah, she sees her own way to freedom, and so sets out to follow him.
Bristling with breathtaking adventure, Chasing the North Star is deftly grounded in historical fact yet always gripping and poignant as the story follows Jonah and Angel through the close calls and narrow escapes of a fearsome world. It is a celebration of the power of the human spirit to persevere in the face of great adversity. And it is Robert Morgan at his considerable best.
FICTION: Historical | Chasing the North Star by Robert Morgan (Algonquin Books, 9781565126275) | BUY FROM AN INDIE
---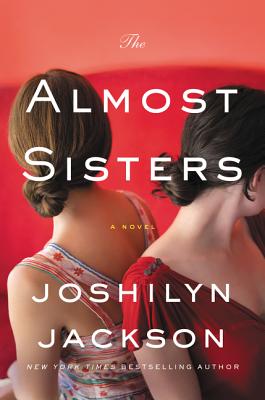 "Leia Birch, a 38-year-old graphic novelist, must tell her family that a stranger in a Batman costume impregnated her."
Secrets fester in a small Southern town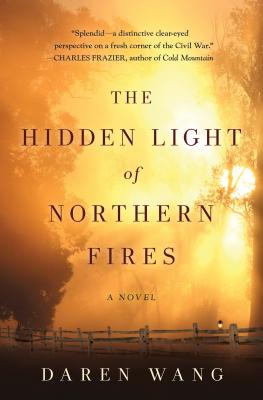 Author tours and drinking go together. Nowhere is this more true than in the southern states, where anyone who has toured to New Orleans, Savannah, or Louisville can rightfully expect their evening to end with a glass of bourbon.
Daren Wang plans bourbon-soaked book tour
---
The List: Unchained July Staff Picks from Inkwood Books, Tampa, Florida
---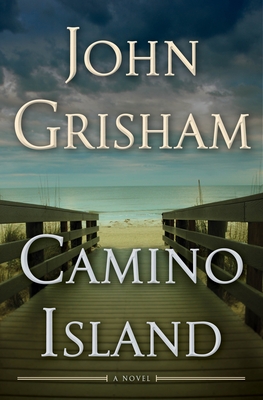 "as one character advises Mercer, "Sell some books and then you can write whatever you want."
---
The women who spent their childhood summers in a small southern town discover it harbors secrets as lush as the marshes that surround it...
Bonny Blankenship's most treasured memories are of idyllic summers spent in Watersend, South Carolina, with her best friend, Lainey McKay. Amid the sand dunes and oak trees draped with Spanish moss, they swam and wished for happy-ever-afters, then escaped to the local bookshop to read and whisper in the glorious cool silence. Until the night that changed everything, the night that Lainey's mother disappeared.
Now, in her early fifties, Bonny is desperate to clear her head after a tragic mistake threatens her career as an emergency room doctor, and her marriage crumbles around her. With her troubled teenage daughter, Piper, in tow, she goes back to the beloved river house, where she is soon joined by Lainey and her two young children. During lazy summer days and magical nights, they reunite with bookshop owner Mimi, who is tangled with the past and its mysteries. As the three women cling to a fragile peace, buried secrets and long ago loves return like the tide.
The Bookshop at Water's End by Patti Callahan Henry | Berkley Books | 9780399583117 | Read the first chapter
---
Author 2 Author: Joshilyn Jackson talks to Patti Callahan Henry
JOSHILYN JACKSON: PCH, when I realized we had the same release date, I was excited about planning launch parties together because we have been friends for so long, I read your books for pleasure, and you are more fun than a bucket of puppies. Then I read THE BOOKSHOP AT WATER'S END and I became a different kind of excited – I think these books ping off each other in a multitude of ways. Do you see any intersections?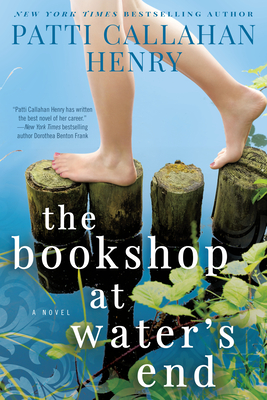 PATTI CALLAHAN HENRY: Oh, Joshilyn! I too was so thrilled we had simultaneous release dates—we've supported each other's work for almost fifteen years now. Yes, I saw so many intersections, even while our stories appear to be completely different in tone and subject matter. We both chose small towns and ancestral homes to ground our stories in the past as well as the present.  We both wrote about women who are "sisters" with someone who isn't quite a sister; we delved into the heartache of first loves and that transformational power (for the good and the bad); and we both enriched the story with the power of a woman's calling to not only her family but also her career. This is the power of creativity and story—we touched on the same subjects and wrote two entirely different novels. What wonder writing can be!
JJ: THE BOOKSHOP AT WATER'S END strikes me as intergenerational—I love the fact that women from 19 to 90 have a voice.  At the same time, this is a book that is very much about urgency of purpose, which I think is sometimes (wrongfully) seen as a male storyline. The female need to find or retain purpose feels universal in this world—do you think that's true at every life stage? How is it different for lost Piper as the youngest  and Bonnie and Lainey, in their middle years? Do you think the eldest, Mimi, is at peace with purpose? Is it possible at any stage?
PCH: Oh, I believe purpose and vitality are integral to our wellbeing and our soul's growth at every stage of life. It was fascinating to write about this from the angle of a 19 year old and a much older woman and in between. What is our purpose? Do we have a calling? These are questions we must all ask ourselves, but sometimes avoid. For Piper, as the youngest, it is about learning not to react to life but engage in it with the Truth of what she wants and who she is. For Bonny and Lainey, it is a re-evaluation, asking what does this purpose mean for us now, in this stage of life? Do we shift or do we enrich? Answering these questions is an internal journey everyone must take. And lastly, for Mimi, the eldest among them, she still works at her bookstore and realizes that her purpose never ends. I'm not sure we can ever be at peace with that driven purpose, or with our calling, but maybe that discontent continually drives us forward to new adventures!
JJ: A lot of key scenes take place in a bookstore, and I know you have a long, deeply invested relationship with Indies. Did bits of any real bookstores make it into your fictional one?
PCH: Indeed! This bookstore in Watersend, South Carolina is an amalgamation of all my favorite Indies, places where I have found not only community but also the just-right-book when I needed it. I took a piece of this, a slice of that and built my very own bookstore at the river's edge. Of course we can't discount my deep and abiding love for the Indies as this is where my career began – with their support for my stories!
JJ: I always say that none of my characters are me, but they are all mine. Can you locate yourself in this book? I think of Bonny as the main character, because she is the hub where all the storylines connect, and she is also where I most easily locate you. Probably because Bonny feels a calling to be a doctor, and I know you began your professional life as a nurse—did you feel that calling? Are all professions a calling? Are you called to be a writer?
PCH: I always say my characters aren't me but they are from me. I only have my compost pile to dig through, although empathy and imagination for my characters are an integral part of the process. I love that you can locate some of me in Bonny because I just loved writing about her, or to be more precise, writing for her. Yes, the way Bonny felt about becoming a doctor was exactly the way I felt about becoming a Pediatric nurse, and how I still feel about the medical vocation (although I've left it for writing). So, I absolutely believe that some professions are "callings" (my dad is a preacher, so callings are a norm when talking about life). I don't know if all professions are callings but I do believe that the careers we are the most passionate about, the ones that demand all of who we are being put on the line, are most definitely callings.
JJ: Bonny and her best friend make underwater wishes as children, and these wishes have come true, in some form or another, by the time the book begins. But not in a tidy or easy way—in fact, for one of your narrators, the urgency and longing for these wishes and the ways in which she may lose them are among the largest conflicts in the book. So for me, this is a book about the gap between what we desire and what we get. Can you talk a little bit about that gap?
PCH: The gap between what we desire and what we get—what a lovely way to sum up the conundrum my characters find themselves in. And not only the gap, but also the way in which we "get" what we believe we want. There will be things and people that we will want, and yet some of those things and people will not be ours to have, and "letting go" is imperative to our happiness. This truth is played out in this novel over and over – whether it is a job or a person or a situation or an answer. Who we become depends in large part in how we react or adjust to this gap.
JJ: I want to ask you about Mimi, possibly my favorite character. She was in THE STORIES WE TELL. I loved her in that book, and I was delighted to run into her again here. Is this the first time a character has stayed with you for multiple books? Why did she stick? Will she be back?
PCH: In twelve novels, this is the first time I've carried a character forward into the next novel (albeit there have been a few cameos). It is because of readers like you that I brought Mimi with me across the great bridge from one book to the next. Over and over I heard how well loved she was in the last novel. And honestly, she had more to say; I had to quiet her so many times in the last book, so this time I let her have her say! I'm not sure she'll be back, but my best guess is yes J
JJ: My favorite quote from this book had me weeping, but I can't share it here. It contains a spoiler! People will have to find their own way to that glorious moment. (It is worth the trip, y'all.) But early in the book, Bonny says something that speaks to your whole body of work—one of the things that makes a book recognizable as yours. She says, Landscape was memory or maybe memory was landscaper. . . Our three childhood summers in Watersend had been more than sun-soaked ellipses between school years, more than vacation. Those days held the making of me. Can you talk a little about this very PCH truth that place/nature shapes us and how this has expressed itself in your body of work?
PCH: Joshilyn! I love that you notice that theme in all my work. Yes! It is often said that setting is a character, and maybe that's true, but for me it is more than a character, it is the essence of the story. The story could not take place anywhere other than where it does or it would be a different story altogether. The setting, the landscape must not only be external but also influence the internal journey of my characters (my people). This has also been true for me in real life, over and over again, the geography of a place becomes part of who I am and what I resonate with and what I desire. I want the same for my novels.
---
For the week ending July 9. Books on the Southern Indie Bestseller List that are southern in nature or have been recently recommended by southern indie booksellers.


- The Pat Conroy Southern Book Prize |
- A SIBA Okra Pick 
See the full list here
Printable versions: Hardcover | Paperback | Children.
HARDCOVER
FICTION

1. Camino Island
John Grisham, Doubleday, $28.95, 9780385543026
2. Into the Water
Paula Hawkins, Riverhead, $28, 9780735211209
3. Magpie Murders
Anthony Horowitz, Harper, $27.99, 9780062645227
4. A Gentleman in Moscow
Amor Towles, Viking, $27, 9780670026197
5. Kiss Carlo
Adriana Trigiani, Harper, $27.99, 9780062319227

HARDCOVER
NONFICTION

1. Hillbilly Elegy
J.D. Vance, Harper, $27.99, 9780062300546
2. Al Franken, Giant of the Senate
Al Franken, Twelve, $28, 9781455540419
3. Theft by Finding: Diaries (1977-2002)
David Sedaris, Little Brown, $28, 9780316154727
4. Astrophysics for People in a Hurry
Neil deGrasse Tyson, Norton, $18.95, 9780393609394
5. Make Your Bed
William H. McRaven, Grand Central, $18, 9781455570249

Also of note:

13. The Potlikker Papers: A Food History of the Modern South
John T. Edge, Penguin Press, $28, 9781594206559
6. Commonwealth
Ann Patchett, Harper Perennial, $16.99, 9780062491831
7. Serafina and the Black Cloak
Robert Beatty, Disney/Hyperion, $7.99, 9781484711873
8. Serafina and the Twisted Staff
Robert Beatty, Disney/Hyperion, $7.99, 9781484778067
Click on a book to purchase from a great indie bookstore! See the full Southern Indie Bestseller list and the books that are Special to the Southern List here.
---
Events at Southern Indie Bookstores
See the full calendar | Find a Southern Indie Bookstore near you
Sheila Morataya - El espejo - Gables  (author appearance)
Sheila Morataya | 07/13/2017, 07:00 pm | Books & Books Inc | Coral Gables, FL
Jeffrey Gettleman - Love, Africa: A Memoir of Romance, War, and Survival - Gables  (author appearance)
Jeffrey Gettleman | 07/13/2017, 08:00 pm | Books & Books Inc | Coral Gables, FL
Charlene Ball's Dark Lady Book Release Party  (author appearance)
Charlene Ball | 07/13/2017, 07:00 pm | Charis Books & More | Atlanta, GA
KYLE JAMES presents NOT AFRAID OF THE FALL  (author appearance)
Kyle James | 07/13/2017, 07:00 pm | Malaprop's Bookstore/Cafe | Asheville, NC
Southern Author Event: Carlie Sorosiak - If Birds Fly Back  (author appearance)
Carlie Sorosiak | 07/13/2017, 07:00 pm | Park Road Books | Charlotte, NC
Susan Boyer signs Lowcountry Bonfire  (author appearance)
Susan M. Boyer
| 07/13/2017, 04:00 pm | Books on Broad | Camden, SC
Deb Richardson-Moore Launch Party   (author appearance)
Deb Richardson-Moore | 07/13/2017, 05:30 pm | Fiction Addiction | Greenville, SC
Reading and Book Signing with Richard Tillinghast and David Tillinghast   (author appearance)
Richard Tillinghast | 07/13/2017, 05:30 pm | Burke's Book Store | Memphis, TN
Afternoon Storytime  (author appearance)
07/13/2017 | Parnassus Books | Nashville, TN
Salon@615 with Roxane Gay at Blair School of Music  (author appearance)
Roxane Gay | 07/13/2017, 06:15 pm | Parnassus Books | Nashville, TN
YA Fiction Authors  (author appearance)
Jodi Lynn Anderson | 07/13/2017, 06:30 pm | Fountain Bookstore | Richmond, VA
Wayne Flynt  (author appearance)
Wayne Flynt | 07/14/2017, 10:00 am | Page & Palette | Fairhope, AL
Simone Kelly - Like a Fly on the Wall - Gables  (author appearance)
Simone Kelly | 07/14/2017, 08:00 pm | Books & Books Inc | Coral Gables, FL
Donna Glee Williams to Present Her Second Novel  (author appearance)
Donna Glee Williams | 07/14/2017, 06:30 pm | City Lights Bookstore | Sylva, NC
Patti Callahan Henry Author of The Bookshop at Water's End  (author appearance)
Patti Callahan Henry
| 07/14/2017, 11:00 am | Litchfield Books | Pawleys Island, SC
Meet the Author: Siobhan Fallon  (author appearance)
Siobhan Fallon | 07/14/2017, 07:00 pm | Hooray For Books | Alexandria, VA
Author Mark Warren: SECRETS OF THE FOREST  (author appearance)
Mark Warren | 07/15/2017, 06:30 pm | Avid Bookshop | Athens, GA
Beatriz Williams, Cocoa Beach  (author appearance)
Beatriz Williams | 07/15/2017, 02:00 pm | FoxTale Book Shoppe | Woodstock, GA
Daniel S. Pierce, author of Hazel Creek: The Life and Death of an Iconic Mountain Community  (author appearance)
Daniel Pierce | 07/15/2017, 10:00 am | Blue Ridge Books & News | Waynesville, NC
Urban Fantasy Appreciation Reading with Lauren Devora & Randi Janelle  (author appearance)
Lauren Devora | 07/15/2017, 03:00 pm | City Lights Bookstore | Sylva, NC
J.C. Srasser- Gradle Bird  (author appearance)
J.C. Srasser | 07/15/2017, 11:00 am | McIntyre's Fine Books | Pittsboro, NC
Storytime: Author Adam W. Jones  (author appearance)
Adam W. Jones | 07/15/2017, 12:00 pm | Page 158 Books | Wake Forest, NC
Southern Author Event: Pam Stone - Girls Like Her  (author appearance)
Pam Stone | 07/15/2017, 02:00 pm | Park Road Books | Charlotte, NC
Fantasy Panel - Southern Authors for Children & Teens  (author appearance)
Beth Bowland | 07/15/2017, 06:30 pm | Quail Ridge Books & Music | Raleigh, NC
Jacqueline Ogburn, The Unicorn in the Barn  (author appearance)
Jacqueline Ogburn | 07/15/2017, 03:00 pm | Regulator Bookshop | Durham, NC
Author event with Glenn Schaefer author of Baseball Through My Father's Eyes  (author appearance)
Glenn Schaefer | 07/15/2017, 02:00 pm | Parnassus Books | Nashville, TN
Elaine Fletcher Chapman Poetry Reading at Prince Books  (author appearance)
Elaine Fletcher | 07/15/2017, 02:00 pm | Prince Books | Norfolk, VA
Dr. Willie Parker - Life's Work: A Moral Argument for Choice - Gables  (author appearance)
Dr. Willie Parker | 07/16/2017, 04:00 pm | Books & Books Inc | Coral Gables, FL
Linda Castillo – Down a Dark Road  (author appearance)
Linda Castillo | 07/16/2017, 02:00 pm | McIntyre's Fine Books | Pittsboro, NC
Sunday Sit-Down Supper with Scott Gould and Chef Alex George, from Golden Brown and Delicious   (author appearance)
Scott Gould | 07/16/2017, 07:00 pm | M. Judson, booksellers and storytellers | Greenville, SC
Author event with Lucius DuBose author of Ascend Out of Night  (author appearance)
Lucius DuBose | 07/16/2017, 02:00 pm | Parnassus Books | Nashville, TN
Cozy Mystery Event with Four Authors!  (author appearance)
Sherry Harris | 07/16/2017, 02:00 pm | Fountain Bookstore | Richmond, VA
Meet the Author: Wende Dikec  (author appearance)
Wende Dikec | 07/16/2017, 01:00 pm | Hooray For Books | Alexandria, VA
Beatriz Williams presents Cocoa Beach - A Novel  (author appearance)
Beatriz Williams | 07/17/2017, 06:00 pm | Vero Beach Book Center | Vero Beach, FL
Matthew Quick discusses his new novel The Reason You're Alive  (author appearance)
Matthew Quick | 07/17/2017, 07:00 pm | Flyleaf Books | Chapel Hill, NC
Author Event: Andrea Lieberstein - Well Nourished: Mindful Practices for Heart, Body and Mind  (author appearance)
Andrea Lieberstein | 07/17/2017, 07:00 pm | Park Road Books | Charlotte, NC
Adriana Trigiani - Kiss Carlo  (author appearance)
Adriana Trigiani | 07/17/2017, 07:00 pm | Quail Ridge Books & Music | Raleigh, NC
Tea with Trigiani!  (author appearance)
Adriana Trigiani | 07/17/2017, 03:00 pm | The Country Bookshop | Southern Pines, NC
Roy Hoffman  (author appearance)
Roy Hoffman | 07/18/2017, 06:00 pm | Page & Palette | Fairhope, AL
Adriana Trigiani, Kiss Carlo  (author appearance)
Adriana Trigiani | 07/18/2017, 06:30 pm | FoxTale Book Shoppe | Woodstock, GA
Ace Atkins with THE FALLEN  (author appearance)
Ace Atkins | 07/18/2017, 05:00 pm | Square Books | Oxford, MS
JOSHILYN JACKSON presents THE ALMOST SISTERS  (author appearance)
Joshilyn Jackson | 07/18/2017, 07:00 pm | Malaprop's Bookstore/Cafe | Asheville, NC
Matthew Quick - The Reason You're Alive  (author appearance)
Matthew Quick | 07/18/2017, 07:00 pm | Quail Ridge Books & Music | Raleigh, NC
Salon@615 Special Edition with Alan Alda at Blair School of Music  (author appearance)
Alan Alda | 07/18/2017, 06:15 pm | Parnassus Books | Nashville, TN
Jennifer Preuss - Life Would Suck Without You: A Girlfriend Memoir - Gables  (author appearance)
Jennifer Preuss | 07/19/2017, 07:00 pm | Books & Books Inc | Coral Gables, FL
The Indie Experience at Murder on the Beach  (author appearance)
Traci Hall
| 07/19/2017, 07:00 pm | Murder on the Beach Mystery Bookstore | Delray Beach, FL
MATTHEW QUICK presents THE REASON YOU'RE ALIVE  (author appearance)
Matthew Quick | 07/19/2017, 07:00 pm | Malaprop's Bookstore/Cafe | Asheville, NC
Author Event: Monica Hesse - American Fire  (author appearance)
Monica Hesse | 07/19/2017, 07:00 pm | Park Road Books | Charlotte, NC
Authors Round the South
www.authorsroundthesouth.com
Lady Banks is sponsored by the Southern Independent Booksellers Alliance, in support of independent bookstores in the South | SIBA | 3806 Yale Dr. | Columbia, SC 28409
You are receiving this email at @@email@@. If you wish to stop receiving email from us, you can simply remove yourself by replying with "unsubscribe" in the subject or by visiting: @@unsubscribe_url@@
---