Details

Published: 02 April 2017

02 April 2017
{I celebrate myself, and sing myself.}
In which the best books of last year are voted on, the best books of the upcoming season are celebrated, Quail Ridge Books lets people use their typewriter, and Ms. Virginia Mae Schmitt reads Walt Whitman's "Song of Myself." It is amazing.
April 2, 2017
Dearest Readers
Once past the mandatory spate of silly things that are posted and passed along to the unwary on April 1st, the month is one of her ladyship's favorites -- it is the time of year when she can most reliably count on being able to spend most of the day out of doors, neither too hot nor too cool to sit and read a book, not too windy nor too humid to drink iced tea on the deck without the danger of either mosquitoes or the umbrella getting carried away in a sudden gust.
At this point, her ladyship's garden begins to grow in earnest, and what seemed like empty patches of earth are suddenly crowded with shoots and young leaves. April is the start of many things.
Including, the Spring Okra Picks, which you will see listed below. And the Southern Book Prize Finalists, which will be announced in the middle of the month. And it is "Poetry Month" -- the one time of year when people seem to lose their fear of verse and explore the intense and bright world of the poet.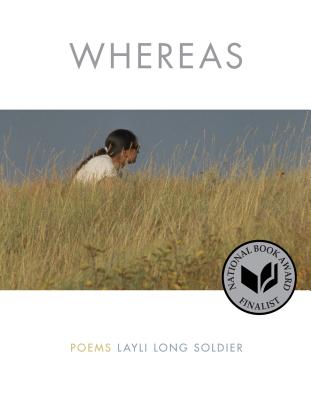 There are two new books of poetry on her ladyship's reading stack at the moment. One is Whereas by Layli Long Soldier, an Oglala Lakota poet. Her ladyship purchased it on impulse after reading a comment by one of the booksellers at Flyleaf Books in Chapel Hill in a recent newsletter. The book is an extended, poetic response to the deceits of political discourse:
I want to write about wahpanica, a word translated into English as poor comma which means more precisely to be destitute to have nothing of one's owns. But tonight I cannot bring myself to swing a worn hammer at poverty to pound the conditions of that slow frustration. So I ask what else is there to hear? A comma instructs me to divide a sentence. To pause. The comma orders a sequence of elements the comma is caesure itself. The comma interrupts me with, quiet.
"Layli Long Soldier challenges the very language that allows treaties to be made and broken like silence, like bones." says Amanda at Flyleaf Books. "She subverts the technicality of such documents by demonstrating their non-place in daily life, their grasping abstractness."
The other poetry book in her ladyship's hands right now is carries the rather lengthy title of The Virginia State Colony for Epileptics and Feebleminded, by Molly McCully Brown (the daughter of the writer John Gregory Brown). One of the poems is below. The title comes from the name of a real place, and the book is a poetic exploration the history of the institution, which was tied to the eugenics movement. It does not make for easy reading, but nothing so brave and heartfelt could ever be "easy."

her ladyship, the editor
Lady Banks' Pick of the Week
---
Noteworthy poetry and prose from her ladyship's bedside reading stack.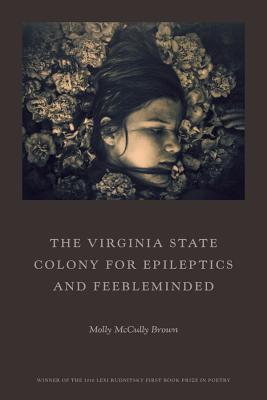 From the preface:
The Virginia State Colony for Epileptics and Feebleminded opened in 1910 in Amherst County, Virginia as the Virginia State Colony for Epileptics, a government-run residential hospital....in 1924, the Colony became formally enmeshed with the Eugenics movement and began sterilizing, without their consent, the patients it deemed "defectives."...From the mid-1920s through the mid-1950s, more than 7,000 people were sterilized in Virginia, often without their knowledge.
LABOR
If you have the body for it, you're bound for the fields
to pick strawberries and coax the milk from cows,
or hired out to make baking powder biscuits and gravy,
to sweep floors and wash and fold a stranger's clothes.
You come back on a truck after sunset, raw and ragged, covered
in flour, tobacco, or clay. You come back bone-tired and bruised,
burned dead out and ready to be shut away. You sleep.
I know all this from stories; I do not have the body for it.
I do not go to the fields, or the barns, or the parlors of other folks' houses.
I wake at sunrise when they wake the rest, lie in bed
til somebody hauls me out and puts me by the window. Lord, I know
to want to work's a foolish thing to those who've got a body built for working.
I was as close to born here as you can get, brought twisted and mewling
to the gates and left. Since then I am one long echo of somebody else's life. 
Every understanding that I have is scrap, is shard, is second hand.
Distance: the space between the porch railing and the rise of the blue ridge.

Water: What comes from a bucket to my body on Sundays;
what I open my mouth for, morning and night.

Sex: The days the girls come back smelling of whiskey,
snuff, and sweat, and something sharp.
--from "Labor" in The Virginia State Colony for Epileptics and Feebleminded, by Molly McCully Brown (Persea Books, 2017) 9780892554782
"Essentially, a "typewriter booth" rests in front of the Quail Ridge storefront at North Hills, containing a vintage typewriter, a 100-foot long paper scroll and a custom-built tool that allows every keystroke to be collected and posted online for users to read, share and comment upon."
The Typewriter Project, Raleigh NC
"The idea to create Oxford Writes emerged one day in fall 2015 as Jeff Roberson drove through the Square in Oxford. He pulled to a stop after something grabbed his attention. He noticed the significance of the Faulkner statue, Oxford City Hall, Square Books, Off Square Books and Faulkner Alley."
"If a story is in you, it has to come out." Oxford Writes
Recommended reading from Southern Indie Booksellers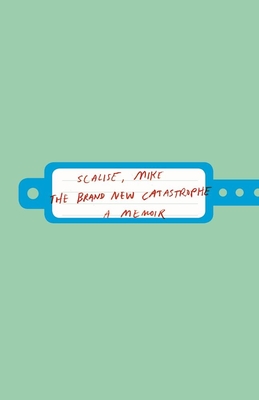 Everyone loves a good catastrophe story, and Mike Scalise has a great one-- the rupture of a brain tumor that leads to a rare pituitary disorder at age 24. Not many of us share a diagnosis with Andre the Giant, but Scalise makes this tale of hospitalization and recovery both relatable and strangely hilarious. And at its heart, it's a book about how the stories we tell shape us, catastrophic or not.
The Brand New Catastrophe by Mike Scalise ($15.95, Sarabande Books), recommended by Travis, Flyleaf Books, Chapel Hill, NC.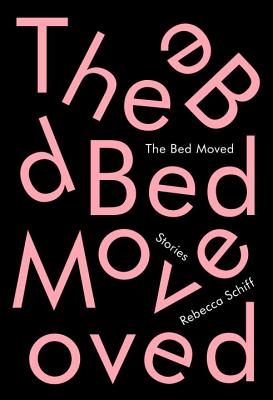 These stories are often brief, but hard-hitting. Crystalline prose and a deep sense of empathy make this collection special. It is so smart and hold no punches. As one character says, "In fiction, it's never benign."
The Bed Moved by Rebecca Schiff ($24.95, Knopf Publishing Group), recommended by Tyler, Avid Bookshop, Athens, GA.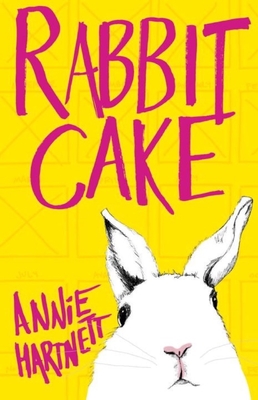 In the Babbitt house bustling like a rabbit hutch, you'll find a cast of characters you simply will not forget: a sleep-eating sister and sleep-swimming mother, a father exploring femininity, a parental parrot, and a daughter named after Elvis Presley. By attempting to understand herself, Elvis frames her life in beautiful juxtapositions, her then-life with mom and now-life without running deep and parallel. Honest with youth and grief, Elvis looks hard at what makes us human, perfectly mixing whimsy and absurdity. She exists at the intersection of science and wonder, willing to live in the face of death. Rabbit Cake is cause for celebration.
Rabbit Cake by Annie Hartnett ($15.95, Tin House Books), recommended by Amanda, Flyleaf Books, Chapel Hill, NC.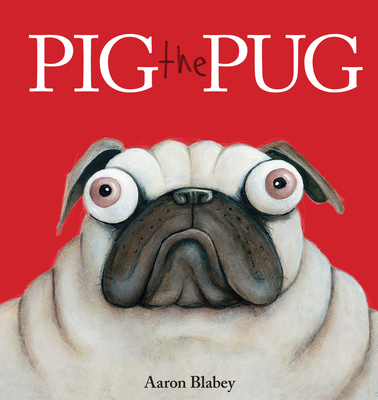 From the publisher: Pig is a greedy and selfish pug. He has all the bouncy balls, bones, and chew toys a dog could ever want yet he refuses to share with his poor friend, Trevor. Little does he know, however, that being greedy has its consequences. Join Pig as he learns to share--the hard way! Young readers will love the irresistibly quirky and funny illustrations that are paired with a relatable lesson of learning to share with others.
Kathryn at The Country Bookshop says, "My favorite storybook right now!"
Pig the Pug by Aaron Blabey ($11.99, Scholastic Press), recommended by Kathryn, The Country Bookshop, Southern Pines, NC.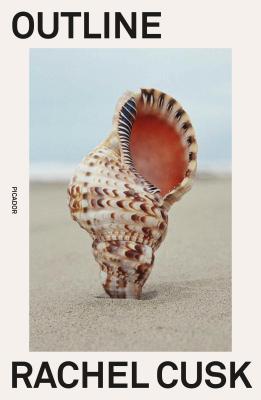 From the publisher: Outline is a novel in ten conversations. Spare and lucid, it follows a novelist teaching a course in creative writing over an oppressively hot summer in Athens. She leads her students in storytelling exercises. She meets other visiting writers for dinner. She goes swimming in the Ionian Sea with her neighbor from the plane. The people she encounters speak volubly about themselves: their fantasies, anxieties, pet theories, regrets, and longings. And through these disclosures, a portrait of the narrator is drawn by contrast, a portrait of a woman learning to face a great loss.
Outline by Rachel Cusk ($16.00, Picador USA), recommended by Angie, The Country Bookshop, Southern Pines, NC.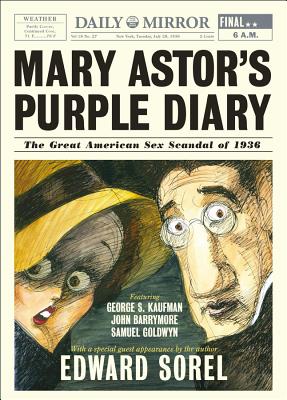 When iconic illustrator and caricaturist Edward Sorel tore up the old linoleum in his New York apartment in 1965, he found thirty-year-old tabloid newspaper pages that would fuel an obsession for decades. Now in Mary Astor's Purple Diary: The Great American Sex Scandal of 1936, he tells how actress Mary Astor's child custody case turned into a genuine Hollywood sex scandal when her ex-husband threatened to expose her diary that included salacious details of her affair with married playwright George S. Kaufman. Filled with Sorel's wonderful (and saucy) illustrations, the book is a lighthearted celebration of our fascination with celebrity and sex, but it's also an affectionate portrait of a troubled and talented woman that Sorel truly sympathized with.
Mary Astor's Purple Diary by Edward Sorel ($25.95, Liveright Publishing Corporation), recommended by Tony, Quail Ridge Books, Raleigh, NC.
More bookseller recommendations
top | share this
---
Katy Simpson Smith and Taylor Brown
Katy:  If you were to name your favorite motorcycle after a literary character, who would it be?
Taylor:  Katy!  Best question ever.  I name all my vehicles -- these are deep matters.  There's my car, Lux -- a silver '87 BMW.  She's a stone fox, so I named her after Lux from The Virgin Suicides. (In the movie version, of course, Josh Hartnett tells Kirsten Dunce she's a stone fox).  One of my bicycles is named "Patton" and the other is "Country Road Bob."  My newest motorcycle is "Blitzen," because he's my favorite reindeer and the handlebars look like chrome antlers and my Dad and I started building him over Christmas.

But...I've been tiptoeing around the naming of my old standby, a 1981 Yamaha XS650.  I've had a name percolating but neglected to christen him officially.  So here goes:  I shall call him "Buller," after Beryl Markham's trusty dog from West With the Night -- one of my favorite books.  Buller may not be the prettiest or fastest, but he's sturdy and dependable, and he rarely fails to put a smile on my face.
We've talked tattoos a good bit.  After all, I got my first -- a swallow-tailed kite -- while I was in New Orleans last.  Most people have never heard of the bird, but it turns out that your aunt, Susan Cerulean, is the author of Tracking Desire:  A Journey after Swallow-tailed Kites -- what?!  So...if you were to get a literary-themed tattoo, what would you get and where? 
Katy:  Well, obviously I'd first need to find out what kind of books your uncle had written. Tit for tat. (That pun came out of the blue!) One of the reasons this is such a challenging and dastardly question is that the visual impacts of books, for me, are entirely imaginary. So if I got a portrait, e.g., of Dorothea Brooke from Middlemarch -- my self-denying, overly moralistic, and awkwardly passionate spirit animal -- no one would know who it was. Nor could I very well get a recognizable tattoo of the swampy mosquito-stricken entrails of the Mississippi River as it pours out of southern Louisiana in Eudora Welty's "No Place for You, My Love." And how do you paint the mood of the extremely disturbed hilarity in Richard Hughes's A High Wind in Jamaica? You can't, Taylor! I guess, since there's a gun to my head, I'll get Keats's death mask tattooed on my back, two feet tall. I trust that all the people who were inclined to mess with me will do so no longer.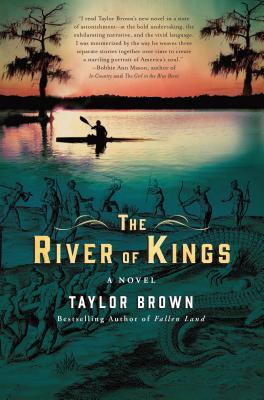 Speaking of small worlds, we have a lot of eerie parallels in our writing journeys, from our tendency to turn short stories into novels to our interest in multiple timelines to our coincidentally showing up at the same panels, month after month. ("What are YOU doing here?") What one trait or experience or peccadillo from your writing life would you not want to wish on anyone else? 
Taylor:  Oh Katy -- it's been too long since my last confession.  So many mini-sins of the writing life to admit.

First, we have my strange insistence on traveling to my work spots on two wheels.  On a day like yesterday, when it was below freezing here in Wilmington, this meant running my socks through the dryer before hopping on my bicycle, then arriving at the coffeehouse with Keats's death mask as my actual face.  I trust baristas who heretofore thought me relatively sane (for a writer) will no longer regard me as such.  But I seem to write better on two wheels -- small sacrifice.

Then there are the death-rays I beam at anyone who happens to be sitting at one of my preferred writing tables.  I don't give them bad looks, mind you -- that would be against my nature.  They have no idea they're being targeted by my mind-laser, aimed to make them surrender their seat and leave the establishment.

After that, we have my annoying habit of getting super excited about whatever esoterica I'm currently researching.  For instance, did you know there are more tigers in captivity in the state of Texas than left in the wild?  Or that pilots of the Royal Flying Corps drank milk and brandy in the cockpit because their engines ran on castor oil, a powerful purgative?  Or that during the Renaissance, many royals carried fossilized shark teeth as lucky charms, referring to them as glossopetrae -- "tongue stones" -- because they believed them to be the petrified tongues of dragons?

(Dinner date gold, let me tell you -- no wonder I'm single.)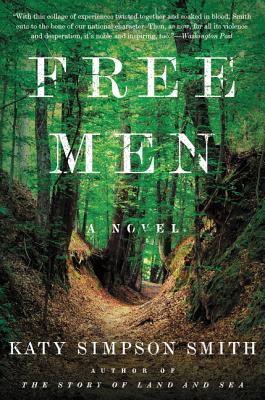 Wow, I'm feeling purified after that.  But not pure enough to let you off easy.  So here's my question:  is it true that you have never reread a book?  Please tell me more.
Katy:  Bless me, Father, for I have never reread a book. I understand why people do it; lord knows I rewatch movies and listen to albums on repeat and select art to put on the wall with the intention of looking at it over and over. But the thing about books is there are so many of them. And my life, I will be the first to admit, is short. Garth Risk Hallberg said something about only being able to squeeze in 3,000 books before he died, and when I saw that, my heart acquired a fracture. I know I'd make profound discoveries if I revisited some of my favorites, especially since I read some great books too young, but I feel the morbid need to keep stampeding forward, clawing at the shelves until I've grabbed as many different worlds as I can before the clock runs out. (This is also why I gravitate toward short novels, because you can squeeze more in. Sorry, Victor Hugo. [Just kidding -- your time will come.]) 
Is morbidity the cause of my singleness? There's a great idea for an essay collection here: Writers Can't Get Their S*** Together. But seriously, petrified dragon tongues? Would that we lived in the Renaissance; there's no mystery left in the world. 
Since you brought up history, and since we do a little historical dabbling in our fiction, I want to ask about your relationship to the past as a literary tool. Is it a fascinating and factual overlay onto your imaginary universe, like a crisp sheet of acetate, or do you use it more like modeling clay, mushing it around and bending its structure to create an entirely new shape? Its position in my toolbox has been shifting over the years, so anything's fair game -- maybe you use it like a hammer to destroy your table thieves. 
Taylor:  Would that I had a time-hammer to smite my table-thieves, Katy!  Seriously, though, this is a damn good question, and I'm going to try not to write an essay here.  I think my relationship to the past -- or rather, to history -- has differed with each project.  I'm guessing it's the same for you.
With Fallen Land, atmosphere was more important to me than factual history.  I wanted the history to be an accurate substrate to the story, so that the knowledgeable reader would recognize markers without my having to cite directly the names of towns and rivers and regiments.  In this way, it was much like your acetate (beautiful metaphor, by the way), or like a vast open world map in which my characters could interact.  I guess I was less concerned about the history of 1864 than the story of characters trapped in a cold and dangerous and lawless world -- a story that felt both timeless and contemporary.  I wrote this essay for Lit Hub entitled "How I Accidentally Wrote a Civil War Novel," in which I talked about the similar experiences of civilians in the mountains of Afghanistan and Vietnam and Appalachia, in countless other locales throughout history.  So I wanted a universal, even elemental story, and the inspirational force behind the book -- an old ballad -- gave me the Civil War as my channel.
With The River of Kings, I wanted to show a more specific thread of history -- the story of the French colonists at Fort Caroline -- and my characters were real historical figures, including the first European artist in the New World.  This time, I felt like the history acted as the central rod or spine, around which I braided my other storylines, almost like the serpents of a caduceus.  And what was so fun here was how much was not said in the historical narratives.  How much was left out, intimated, even denied.  All of that negative space could be fleshed with imagination, with the loves and pains and desires of these historical figures.  I thought working with real peeps might be limiting, but it wasn't at all.  Hell, it was fun.  It was more like I had skeletons on the table, and I got to give them flesh and blood and spirit and heart.  I got to make them stand upright and walk around.
In both cases, though, I felt more like I was the tool -- like the (his)story chose me as much as I chose the (his)story.  I feel like I always have my antennae up, you know?  Listening through the static for a song, for a story or image or phrase that burns in my mind or heart.  That thunders or wounds, that sticks.

For instance, we were talking about life being short, right?  And I hear you on that, big time.  The way you feel about those 3000 books -- I feel like that about writing sometimes.  Like, I'll be at some social function that should be fun, and I can't help but think I have only so many nights on this earth, and maybe I should be writing instead of being here.  Well, bringing history and the shortness of life and my incessant esoterica -- did you know the average lifespan of a Royal Flying Corps pilot during WWI was just 11 days?  Eleven days!  And what's more, pilots carried pistols not to defend themselves on the ground, but to shoot themselves if their planes caught on fire (they didn't have parachutes). 
So this is how history works with me.  Something speaks loud.  Here is a story waiting to be told -- and one morbid enough to scare off at least a couple incompatible dinner dates!
Okay, since we're both fully aware that we're dying (and living) every second, I'll make this my last question for you.  I've told a couple of people that your prose is so pure, I think you have some angel in the blood.  In particular, you have these single lines, often at the end of a paragraph, that just gut the reader.  And with so clean a blade.  So keen-edged and deadly and sweet.  Do you such lines come to you like the rhythm of a song -- largely intact -- or do you revise and revise and revise on the sentence-level for days, months, years? 
Katy:  My tattoo's going to say, in Gothic script, "Taylor Brown is a shameless flatterer." Seriously, I think writers like us find sentence praise more gratifying than any other kind, because those are the bones that matter. And I can tell you what a relief it is to fall into a book where each sentence really is a prize. (*Cough* Fallen Land.) How do they come about? I'm betting you have a similar process. Some are worked, and some are overworked, but the ones that ring clearest for me are that ones that emerge from a kind of trance state. Sometimes when I'm stuck I'll lie down on the sofa with my computer on my stomach and stare at the ceiling as I type blind. This usually results in gibberish (it's useful to see what you're writing, kids!), but every now and then it's like I've released myself from this nitpicky system of crafting and something else opens up, some kind of portal to untethered space and time, and a sentence will float down that I didn't exactly think of, but I didn't not think of either. This sounds way too grand for what it actually looks like, which is that I type something and then go, "Huh!" You're absolutely right about rhythm -- I often hear the way a sentence should sound (ba-dum ba-dum ba-da-da-da) before nailing down the words. But again, the daily work is 95% pedestrian and 5% sci-fi transcendental trippiness. 
I'm all fired up to read The River of Kings now! I want to see those creepy animated skeletons in action! It always makes me so proud to call myself a writer when I see the incredible company I'm in. Our job is to remind readers that life is short, but also ludicrous. Did you know that the 10th-century papacy got so randy that 19th-century historians referred to it as the Pornocracy? So good...
Back to work, friend! Thanks for the opportunity to procrastinate so pleasantly. 
Taylor:  Thank you, Katy.  It's been an honor and a pleasure and a lot of fun.
---
Via Whitmanalabama.com, a documentary project.
"We filmed Virginia Mae in her living room. You learn a lot about someone if you look closely at the details that make up their comfort zones. The texture and feel of her chair. Her chair had a remote. The lamp switch, pencil, and magazine—all within easy reach. And then there were those other details . . . the brown shoes with velcro, the hot pink fingernails . . . 

Virginia Mae read the poem's first verse and set the tone for the entire project. The poem reads: "I, now thirty-seven years old in perfect health begin," and here she is—almost 97 years old—embodying every syllable of those words. Nobody listening to her, or watching her, should ever ask, "Why isn't a thirty-seven year old man reading this?""
---
"I love books; I've been around books my whole life,'' Robbins said. "... And I don't want to live somewhere where there's not a bookstore. I want to live in a city with an independent bookstore."
Local investors plan new bookstore in Booksellers of Laurelwood space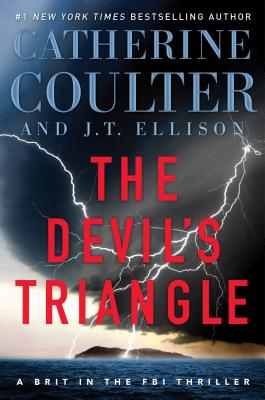 " The villains could be pulled straight out of a James Bond movie and the heroes are crafted for readers to cheer for in all aspects of their lives "
Devil's Triangle stars with a bang and never lets up
The List: The Southern Book Prize Long List, Creative Nonfiction Category
The 2017 Southern Book Prize Long (Long, Loooong) List was announced on April 3, featuring the entire list of nominated titles.  Over 140 great Southern books were nominated by Southern Indie booksellers, making the Long List one of the most comprehensive and exciting reading lists of new Southern literature. See the entire list here.
---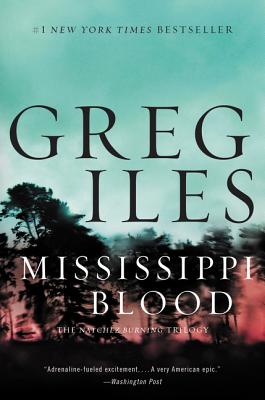 "A lot of people are going to lose a lot of sleep racing through these pages."
Greg Iles concludes riveting series
What started as a collaboration among new friends and has evolved into Brewery Bhavana – a unique restaurant in downtown Raleigh with craft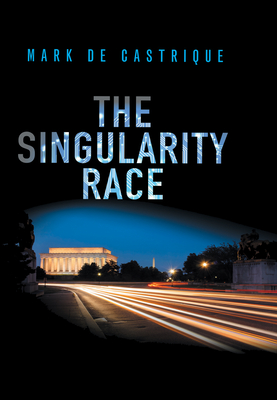 beer, dim sum, flower shop and bookstore .
"Think "X-Files" or "OA" meets "Burn After Reading," with a heavy dose of "1984." "
Singularity Race is the next Charlotte 5 Book Club selection
(Click on a card for more information)
---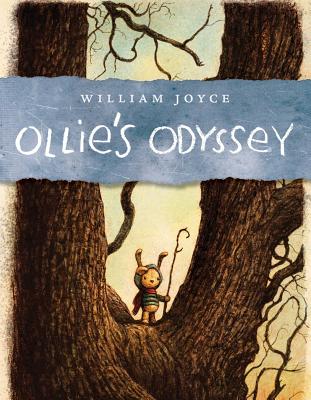 Author, illustrator and pioneer in the digital and animation industry William Joyce will be honored as the 2017 Humanist of the Year by the Louisiana Endowment for the Humanities. .
William Joyce honored as Humanist of the Year
For the week ending March 26. Books on the Southern Indie Bestseller List that are southern in nature or have been recently recommended by southern indie booksellers.


- The Pat Conroy Southern Book Prize |
- A SIBA Okra Pick 
See the full list here
Printable versions: Hardcover | Paperback | Children.
HARDCOVER
FICTION

1. Norse Mythology
Neil Gaiman, Norton, $25.95, 9780393609097
2. A Gentleman in Moscow
Amor Towles, Viking, $27, 9780670026197
3. Mississippi Blood
Greg Iles, Morrow, $28.99, 9780062311153
4. Lincoln in the Bardo
George Saunders, Random House, $28, 9780812995343
5. Exit West
Mohsin Hamid, Riverhead, $26, 9780735212176

HARDCOVER
NONFICTION

1. Hillbilly Elegy
J.D. Vance, Harper, $27.99, 9780062300546
2. Bright Line Eating: The Science of Living Happy, Thin & Free
Susan Peirce Thompson, Hay House, $25.99, 9781401952532
3. South and West
Joan Didion, Knopf, $21, 9781524732790
4. The Stranger in the Woods
Michael Finkel, Knopf, $25.95, 9781101875681
5. Born a Crime
Trevor Noah, Spiegel & Grau, $28, 9780399588174

Also of note:

15. The River of Kings
Taylor Brown, St. Martin's, $25.99, 9781250111753
14. Pure Heart: A Spirited Tale of Grace, Grit, and Whiskey
Troylyn Ball, Bret Witter, Dey Street, $26.99, 9780062458971
3. Serafina and the Black Cloak
Robert Beatty, Disney/Hyperion, $7.99, 9781484711873
Click on a book to purchase from a great indie bookstore! See the full Southern Indie Bestseller list and the books that are Special to the Southern List here.
---
Events at Southern Indie Bookstores
See the full calendar | Find a Southern Indie Bookstore near you
Amy Dickinson - Strangers Tend to Tell Me Things - Gables  (author appearance)
Amy Dickinson | 04/06/2017, 06:30 pm | Books & Books Inc | Coral Gables, FL
ANNIE JACOBSEN - Phenomena - Gables  (author appearance)
Annie Jacobsen | 04/06/2017, 08:00 pm | Books & Books Inc | Coral Gables, FL
Rabbit Cake party with author Annie Hartnett  (author appearance)
Annie Hartnett | 04/06/2017, 06:30 pm | Avid Bookshop | Athens, GA
James Nolan: Flight Risk: Memoirs of a New Orleans Bad Boy  (author appearance)
James Nolan | 04/06/2017, 06:00 pm | Garden District Book Shop | New Orleans, LA
Elizabeth Cobbs - THE HELLO GIRLS: America's First Women Soldiers  (author appearance)
Elizabeth Cobbs | 04/06/2017, 06:00 pm | Octavia Books | New Orleans, LA
Mary Lindsay Dickinson with I'M JUST DEAD, I'M NOT GONE & David Rae Morris with ALWAYS STAND IN AGAINST THE CURVE  (author appearance)
Mary Lindsay | 04/06/2017, 06:00 pm | Square Books | Oxford, MS
MARY ELLEN HANNIBAL presents CITIZEN SCIENTIST  (author appearance)
Mary Ellen | 04/06/2017, 07:00 pm | Malaprop's Bookstore/Cafe | Asheville, NC
Author Event: Kerry Benton - Over Cast  (author appearance)
Kerry Benton | 04/06/2017, 07:00 pm | Park Road Books | Charlotte, NC
Nick Klett, Pirate Queen: Book of the Navigator  (author appearance)
Nick Klett | 04/06/2017, 07:00 pm | Scuppernong Books | Greensboro, NC
Andy Griffiths - 65 Story Treehouse  (author appearance)
Andy Griffiths | 04/06/2017, 04:00 pm | The Country Bookshop | Southern Pines, NC
Author event with Daniel J Sharfstein author of Thunder in the Mountains  (author appearance)
04/06/2017, 06:30 pm | Parnassus Books | Nashville, TN
First Friday Author Round Up featuring Luajuana Brasfield and Dr. Bert Park  (author appearance)
Luajuana Brasfield | 04/07/2017, 06:00 pm | Page & Palette | Fairhope, AL
Trinity Prep Author Fest  (book festival)
04/07/2017, 03:00 pm | Bookmark It | Orlando, FL
12th Annual Southwest Author Series  (author appearance)
Kristin Harmel | 04/07/2017, 06:30 am | Bookmark It | Orlando, FL
Carlos Alamilla - College Avenue - Gables  (author appearance)
Carlos Alamilla | 04/07/2017, 06:30 pm | Books & Books Inc | Coral Gables, FL
Coral Gables Gallery Night Opening: Stephanie Farokhnia : A view from the ground: A photographic journey through the 'Magic City.' - Gables  (other event)
04/07/2017, 07:00 pm | Books & Books Inc | Coral Gables, FL
Annie Jacobsen - Phenomena - Gables  (author appearance)
Annie Jacobsen | 04/07/2017, 08:00 pm | Books & Books Inc | Coral Gables, FL
Word of South Festival  (book festival)
04/07/2017, 11:00 am | Midtown Reader | Tallahassee, FL
Belasco & Trivette: THE ENLIGHTENED COLLEGE APPLICANT  (author appearance)
Andrew Belasco | 04/07/2017, 06:30 pm | Avid Bookshop | Athens, GA
Stuart Gibbs - PANDA-MONIUM  (author appearance)
Stuart Gibbs | 04/07/2017, 04:30 pm | Octavia Books | New Orleans, LA
ERIKA CARTER presents LUCKY YOU  (author appearance)
Erika Carter | 04/07/2017, 07:00 pm | Malaprop's Bookstore/Cafe | Asheville, NC
Meet the Author: Stephen Gonzalez  (author appearance)
Stephen Gonzalez | 04/07/2017, 05:00 pm | Page After Page | Elizabeth City, NC
John Kessel - The Moon and the Other  (author appearance)
John Kessell | 04/07/2017, 07:00 pm | Quail Ridge Books & Music | Raleigh, NC
John Manuel, Hope Valley  (author appearance)
John Manuel | 04/07/2017, 07:00 pm | Regulator Bookshop | Durham, NC
Paul Dunn - Great Donald Ross Golf Courses Everyone Can Play  (author appearance)
Paul Dunn | 04/07/2017, 05:00 pm | The Country Bookshop | Southern Pines, NC
Michel Stone Author of Border Child  (author appearance)
Michel Stone | 04/07/2017, 11:00 am | Litchfield Books | Pawleys Island, SC
Author event with Alisha Klapheke author of Waters of Salt and Sin  (author appearance)
Alisha Klapheke | 04/07/2017, 06:30 pm | Parnassus Books | Nashville, TN
MAYTE GARCIA - The Most Beautiful - Gables  (author appearance)
Mayte Garcia | 04/08/2017, 03:00 pm | Books & Books Inc | Coral Gables, FL
Pageslayers Fundraiser, featuring Edwidge Danticat & Patricia Engel - Gables  (author appearance)
Patricia Engel | 04/08/2017, 05:00 pm | Books & Books Inc | Coral Gables, FL
Hysterics, Phantoms, & Other Blues: A Reading by Jaswinder Bolina, Maureen Seaton, and Kathryn Nuernberger - Gables  (author appearance)
Kathryn Nuernberger | 04/08/2017, 07:00 pm | Books & Books Inc | Coral Gables, FL
Local Author Lydia Staggs Returns  (author appearance)
Lydia Staggs | 04/08/2017, 11:00 am | Sundog Books | Santa Rosa Beach, FL
"Ask Amy" and NPR personality, Amy Dickenson presents Strangers Tend to Tell Me Things: A Memoir of Love, Loss and Coming Home  (author appearance)
Amy Dickinson | 04/08/2017, 03:00 pm | Vero Beach Book Center | Vero Beach, FL
Special Story Time with Local Authors: THE END  (author appearance)
Beth Friese | 04/08/2017, 06:30 pm | Avid Bookshop | Athens, GA
Hallelujah Anyway: an Evening with Anne Lamott  (author appearance)
Anne Lamott | 04/08/2017, 06:00 pm | Charis Books & More | Atlanta, GA
Chipper Jones Debuts his new book Ballplayer  (author appearance)
Chipper Jones | 04/08/2017, 02:00 pm | Eagle Eye Book Shop | Atlanta, GA
Chipper Jones debuts Ballplayer  (author appearance)
Chipper Jones | 04/08/2017, 05:00 pm | Eagle Eye Book Shop | Atlanta, GA
David Joy & Sheryl Monks in conversation with Ann Hite  (author appearance)
David Joy | 04/08/2017, 02:00 pm | FoxTale Book Shoppe | Woodstock, GA
Octavia Books Science Fiction Book Club - THE CIRCLE (April 2017)  (book club)
04/08/2017, 06:00 pm | Octavia Books | New Orleans, LA
Sue Wasserman Book Signing  (author appearance)
Sue Wasserman | 04/08/2017, 03:00 pm | City Lights Bookstore | Sylva, NC
Annie Hartnett discusses her debut novel Rabbit Cake  (author appearance)
Annie Hartnett | 04/08/2017, 07:00 pm | Flyleaf Books | Chapel Hill, NC
Carolina Author Luncheon at Flatiron  (author appearance)
Erika Marks
| 04/08/2017, 12:00 pm | Main Street Books | Davidson, NC
GAY ROMANCE NIGHT with JEFF MANN, STEVE BERMAN, & N.S. BERANEK  (author appearance)
Jeff Mann | 04/08/2017, 07:00 pm | Malaprop's Bookstore/Cafe | Asheville, NC
Annie Hartnett – Rabbit Cake   (author appearance)
Annie Hartnett | 04/08/2017, 11:00 am | McIntyre's Fine Books | Pittsboro, NC
Author Event: Taylor Brown - The River of Kings  (author appearance)
Taylor Brown | 04/08/2017, 02:00 pm | Park Road Books | Charlotte, NC
Ann Ross - Miss Julia Weathers the Storm (Morning event)  (author appearance)
Ann B. Ross
| 04/08/2017, 11:00 am | Quail Ridge Books & Music | Raleigh, NC
Andy Griffiths - The 65-Story Treehouse  (author appearance)
Andy Griffiths | 04/08/2017, 02:00 pm | Quail Ridge Books & Music | Raleigh, NC
Author event with Michael Knight author of Eveningland  (author appearance)
Michael Knight | 04/08/2017, 02:00 pm | Parnassus Books | Nashville, TN
Gerald Stern - Galaxy Love - Gables  (author appearance)
Gerald Stern | 04/09/2017, 04:00 pm | Books & Books Inc | Coral Gables, FL
J.J. Colagrande - Reduce Heat Continue To Boil - Gables  (author appearance)
J.J. Colagrande | 04/09/2017, 06:00 pm | Books & Books Inc | Coral Gables, FL
Poetry Reading with Michael Rothenberg and Jaki Shelton Green  (author appearance)
Jaki Shelton Green | 04/09/2017, 02:00 pm | Flyleaf Books | Chapel Hill, NC
David Kahler – The Railroad And The Art of Place   (author appearance)
David Kahler | 04/09/2017, 02:00 pm | McIntyre's Fine Books | Pittsboro, NC
Deborah Diesen - The Pout-Pout Fish, Far, Far From Home  (author appearance)
Deborah Diesen | 04/09/2017, 02:00 pm | Quail Ridge Books & Music | Raleigh, NC
Author event with Phyllis Gobbell author of Secrets and Shamrocks  (author appearance)
Phyllis Gobbell | 04/09/2017, 02:00 pm | Parnassus Books | Nashville, TN
Salon@615 with John Oates author of Change of Seasons: a Memoir  (author appearance)
John Oates | 04/09/2017, 03:00 pm | Parnassus Books | Nashville, TN
Southern Lit Alliance Presents: An Evening with Michele Moore author of The Cigar Factory: A Novel of Charleston  (author appearance)
Michele Moore | 04/09/2017, 02:00 pm | Star Line Books | Chattanooga, TN
Anne Lamott  (author appearance)
Anne Lamott | 04/09/2017, 07:00 pm | Union Avenue Books | Knoxville, TN
ROBERT MILLER & BRUCE GENDELMAN - Sifting Through Ashes - Gables  (author appearance)
Bruce Gendelman | 04/10/2017, 08:00 pm | Books & Books Inc | Coral Gables, FL
Dan Gutman, Flashback Four #2: The Titanic Mission  (author appearance)
Dan Gutman | 04/10/2017, 04:30 pm | FoxTale Book Shoppe | Woodstock, GA
James Russell -THE DRAGON HUNTERS  (author appearance)
James Russell | 04/10/2017, 04:15 pm | Octavia Books | New Orleans, LA
Jami Attenberg with ALL GROWN UP  (author appearance)
Jami Attenberg | 04/10/2017, 05:00 pm | Square Books | Oxford, MS
Meet-and-Greet with Ann B. Ross, author of Miss Julia Weathers the Storm  (author appearance)
Ann B. Ross
| 04/10/2017, 02:00 pm | Flyleaf Books | Chapel Hill, NC
Jessica Garrett at Flyleaf Books for Oh Ick!: 114 Science Experiments Guaranteed to Gross You Out!  (author appearance)
Jessica Garrett | 04/10/2017, 06:00 pm | Flyleaf Books | Chapel Hill, NC
Southern Mystery Author Panel  (author appearance)
Susan Crawford | 04/10/2017, 06:00 pm | Malaprop's Bookstore/Cafe | Asheville, NC
THE BIG MYSTERY PANEL!!!  (author appearance)
Susan Crawford | 04/10/2017, 07:00 pm | Malaprop's Bookstore/Cafe | Asheville, NC
Robert Morgan - Chasing the North Star  (author appearance)
Robert Morgan | 04/10/2017, 07:00 pm | Quail Ridge Books & Music | Raleigh, NC
Joe Ollmann, The Abominable Mr. Seabrook  (author appearance)
Joe Ollmann | 04/10/2017, 06:00 pm | Scuppernong Books | Greensboro, NC
North Carolina Writers' Network Taylor Brown, The River of Kings  (author appearance)
Taylor Brown | 04/10/2017, 07:00 pm | Scuppernong Books | Greensboro, NC
Author event with Julia Roberts author of Love Lust and Regrets in the Deep South  (author appearance)
Julia Roberts | 04/10/2017, 06:30 pm | Parnassus Books | Nashville, TN
VIP Meet & Greet with Chipper Jones - Regions Field  (author appearance)
Chipper Jones | 04/11/2017, 04:30 pm | Alabama Booksmith | Birmingham, AL
Author Michael Knight: EVENINGLAND: STORIES  (author appearance)
Michael Knight | 04/11/2017, 06:30 pm | Avid Bookshop | Athens, GA
Karen White, The Night the Lights Went Out Book Launch  (author appearance)
Karen White
| 04/11/2017, 06:30 pm | FoxTale Book Shoppe | Woodstock, GA
Mary Ann Connell with AN UNFORESEEN LIFE  (author appearance)
Mary Ann | 04/11/2017, 05:00 pm | Square Books | Oxford, MS
Lee Smith discusses her memoir Dimestore  (author appearance)
Lee Smith | 04/11/2017, 07:00 pm | Flyleaf Books | Chapel Hill, NC
ELIZABETH KOSTOVA launches THE SHADOW LAND at UNCA's Humanities Lecture Hall  (author appearance)
Elizabeth Kostova | 04/11/2017, 07:00 pm | Malaprop's Bookstore/Cafe | Asheville, NC
Stephanie Watts - No One is Coming to Save Us (with Travis Mulhauser)  (author appearance)
Stephanie Powell Watts | 04/11/2017, 07:00 pm | Quail Ridge Books & Music | Raleigh, NC
Rose Senehi Author of Carolina Belle  (author appearance)
Rose Senehi
| 04/11/2017, 11:00 am | Litchfield Books | Pawleys Island, SC
Author event with Jami Attenberg author of All Grown Up  (author appearance)
Jami Attenberg | 04/11/2017, 06:30 pm | Parnassus Books | Nashville, TN
Dr. Carlos Taracido - Antología de la poesía en Cuba: 1800 - 1959 - Gables  (author appearance)
Carlos Taracido | 04/12/2017, 07:00 pm | Books & Books Inc | Coral Gables, FL
Jeffery Deaver at First Congregational Church of Winter Park  (author appearance)
Jeffery Deaver | 04/12/2017, 06:00 pm | Writer's Block Bookstore | Winter Park, FL
Writers @ The Wrecking Bar - Eveningland by Michael Knight  (author appearance)
Michael Knight | 04/12/2017, 07:30 pm | A Cappella Books | Atlanta, GA
Author Jami Attenberg: ALL GROWN UP  (author appearance)
Jami Attenberg | 04/12/2017, 06:30 pm | Avid Bookshop | Athens, GA
Leanne Vogel of Healthful Pursuit, The KETO Diet  (author appearance)
Leanne Vogel | 04/12/2017, 06:30 pm | FoxTale Book Shoppe | Woodstock, GA
Becky Albertalli, Sara Zarr, and Katie Cotugno discuss their new YA novels!  (author appearance)
Becky Albertalli | 04/12/2017, 07:00 pm | Flyleaf Books | Chapel Hill, NC
Tyler Knott Gregson - Wildly into the Dark: Typewriter Poems  (author appearance)
Tyler Knott | 04/12/2017, 07:00 pm | Quail Ridge Books & Music | Raleigh, NC
Stephanie Powell Watts, No One is Coming to Save Us, in conversation with Travis Mulhauser  (author appearance)
Stephanie Powell Watts | 04/12/2017, 07:00 pm | Regulator Bookshop | Durham, NC
Matt Bird, The Secrets of Story  (author appearance)
Matt Bird | 04/12/2017, 07:00 pm | Scuppernong Books | Greensboro, NC
Salon@615 with Lesley Stahl author of Becoming Grandma  (author appearance)
Lesley Stahl | 04/12/2017, 06:15 pm | Parnassus Books | Nashville, TN
Query Letter Writing Workshop & Reading of The Devil's Bible w/ Dana Chamblee Carpenter  (author appearance)
Dana Chamblee Carpenter | 04/12/2017, 05:00 pm | Star Line Books | Chattanooga, TN
Authors Round the South
www.authorsroundthesouth.com
Lady Banks is sponsored by the Southern Independent Booksellers Alliance, in support of independent bookstores in the South.
SIBA | 3806 Yale Dr. | Columbia, SC 28409
You are receiving this email at @@email@@. If you wish to stop receiving email from us, you can simply remove yourself by replying with "unsubscribe" in the subject or by visiting: @@unsubscribe_url@@
---