Details

Published: 12 February 2017

12 February 2017
{On paying attention to the nonsense inside our heads.}
In which Rowan trees keep out evil spirits and reporters, Mr Fred Chappell tries to convince students to drop his course, Mr. Steven Sherrill pays attention to the nonsense inside his head, and her ladyship, the editor, goes looking for a book.
February 12, 2017
Dearest Readers
How do you decide which book to read next? If her ladyship, the editor's readers are anything like herself, then there is always a stack of books to hand to indulge whatever reading mood seizes one. Mostly plucking this or that book from the top of this or that pile is a perfectly adequate way to feed that impulse, but as often as not, her ladyship finds her reading habits driven by other forces.  Dusting a shelf will bring the books upon it into focus and inevitably one will be taken down. Once her cats had a fight on the library table, knocking over several piles of books. In the process of picking everything up, her ladyship found several books she suddenly felt like reading. 
But mostly the forces at work on her ladyship's reading habits are less capricious. Usually, "what to read next" is influenced by whatever she has been reading at that moment, or whomever she has been talking to that day. 
This explains the book by her side right now -- during a warm spring morning her ladyship can only partly enjoy as a sprained ankle is keeping her from her garden. The book, a small collection of essays by John Lane called Weed Time, is something J. Drew Lanham was reading, along with some of the other books he had talked about in a recent interview. 
"Weed Time?" her ladyship asked, familiar with most of the works of Mr. Lane but not that one. She has a fondness for nature writers, and especially Southern nature writers. "It is out of print now," Drew acknowledged. "But I love it."
His admiration and Mr. Lane's reputation were enough for her ladyship to begin scouring the used book market for a copy. Even in the age of the Internet, it was not all that easy to find. But yesterday a copy arrived from a rare book dealer in Pennsylvania (and what strange route landed it there, one wonders?) so that today I shall be spending time reading John Lane's various scattered thoughts as he acclimates himself to a house in an Appalachian valley he has not quite settled into yet:
There are signs all around of the past lives of this land and house. A quotation on an index card, pulled from a poem by Robert Hass, hangs in my bathroom. It says, "Living in a house, we live in the body of our lives." When I arrived, three months ago, I could still feel the body of the other lives that were here. Their smells, habits, folds and creases did not vanish with my moving in. I waited for the studied, steady movement of my own mornings to make the house mine. . .Some believe that the body carries with it a stoop or ache for every physical and emotional injury sustained in daily struggle with gravity and time. Land and houses, I believe carry a similar memory within rooms and acres. The signs here are everywhere.
Like the Virginia creeper he describes steadily invading his yard, Lane's own presence starts to fill up this  house, already full of other people's lives.
Why, one has to ask, is this book out of print? 
And what when she has finished it, will her ladyship read next?
Books by John Lane (not out of print)

her ladyship, the editor
Lady Banks' Pick of the Week
---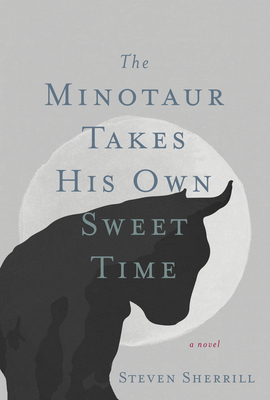 "As a writer I pay a lot of attention to the nonsense in my head" 
An interview with Steven Sherrill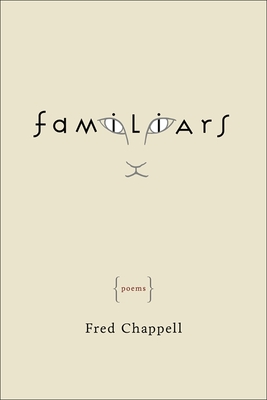 "My opening remarks were always 'Drop this course.' I had a little ditty and eventually we were singing it, buy a horse, drop this course. It didn't work."
A conversation with Fred Chappell
Noteworthy poetry and prose from her ladyship's bedside reading stack.
We went to the lawyer's little office--
nothin' fancy--
and talk and talk and talk.
He said something like, 
I think we can win, but it will be a long process.
More than a month? Why?
We just want to live as husband and wife
in Virginia.
What is so difficult about that?
Mildred put her hand on my wrist.
Then he said,
If you were to go back to Virginia together--
get rearrested--
that might be a good way
to get this back in the courts.
This guy is completely nuts.
Mildred grabbed hold of my hand
real tight--
Like she thought I'd get up and walk out.
--Patricia Hruby Powell, Loving vs. Virginia: A Documentary Novel of the Landmark Civil Rights Case (Chronicle, 2017) 9781452125909
---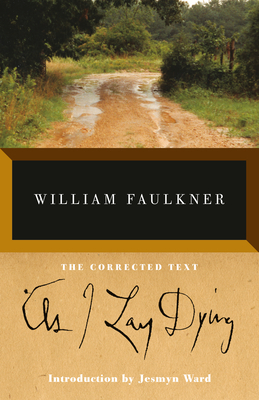 "Rowan Oak after two trees - the rowan tree of Scotland, which is supposed to keep out evil spirits like reporters and the tax man"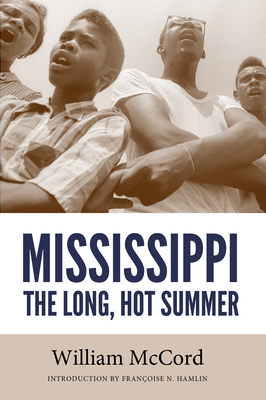 "the absurdity of many era events seem as surreal as they do tragic, as when Fannie Lou Hamer's bus of prospective voter registrants is pulled over for being painted the wrong color."
Four wild rides through the heart of the Deep South.
Recommended reading from Southern Indie Booksellers
For a teenager living in the ugly world of 2044, his escape from reality, and then his survival, depends on a worldwide video game. Pop-culture references from the 70s and 80s make this an entertaining read for those of a certain age; the adventure makes it enjoyable for all.
Ready Player One by Ernest Cline ($16, Broadway), recommended by Bill, Quail Ridge Books, Raleigh, NC.
This is an amazing book, I simply loved everything about it. Any fan of historical fiction, novels about human failings and dialog that is almost poetic should read this book. The depiction of the civil war on a very personal level to one woman is stirring and hard to take in. The book is a series of letters to and from various family members and by then end of the first 30 pages you feel invested in every member involved. In some ways it is a revisit to the time when letters were the form of communication that existed and what a picture they could paint. It is hard to believe this is a debut novel, the writing is wonderful.
The Second Mrs. Hockaday by Susan Rivers, ($25.95, Algonquin Books of Chapel Hill), recommended by Jackie and Melissa, Fiction Addiction, Greenville, SC.
 A Winter 2017 Okra Pick
Meet Susan Rivers at Fiction Addiction 2/16/2017 / Read Susan Rivers' essay about how she discovered her novel's characters and their story.
Artist Rebecca Simms turns to Pawleys Island as a sanctuary from her tumultuous past. In this quaint town, she finds a cast of characters who are desperate to know her past and help her have a better future. Abigail Thurmond left the drama of the courtroom behind, when she retired to Pawleys Island to begin a new career as an author. However, when she meets Rebecca, Abigail knows she must dive back into her old career, to fight for Rebecca. Dorothea Benton Frank's writing is a bit predictable, but light-hearted, which makes for a good beach read. Though this is the fifth book in the series, it works well as a standalone. The setting of Pawleys Island makes this a great vacation for one's mind.
Pawleys Island by Dorothea Benton Frank ($7.99, Berkley Publishing Group), recommended by Nicole, My Sisters Books, Pawleys Island, SC.
Over the summer of 2013, Rev. William Barber led more than a hundred thousand people at rallies across North Carolina to protest cuts to voting rights and the social safety net, which the state's conservative legislature had implemented. These protests, which came to be known as Moral Mondays, have blossomed into the largest social movement the South has seen since the civil rights era and, since then, it has spread to states as diverse as Florida, Tennessee, Wisconsin, and Ohio. In The Third Reconstruction, Rev. Barber tells the story of how he helped lay the groundwork for the Moral Mondays movement and explores the unfulfilled promises of America's multiethnic democracy. He draws on the lessons of history to offer a vision of a new Reconstruction, one in which a diverse coalition of citizens black and white, religious and secular, Northern and Southern fight side-by-side for racial and economic justice for all Americans. The Third Reconstruction is both a blueprint for activism at the state level and an inspiring call to action from the twenty-first century's most effective grassroots organizer.
The Third Reconstruction by the Rev. William J. Barber ($16, Beacon Press), a 
 Winter 2016 Okra Pick.
Elizabeth loves When Watched by Leopoldine Core: Core delves into the wonderful strangeness that is the human mind. These characters--and the relationships they form--can be funny, unsettling, irritating, and are always entirely captivating. If you want to read about the complexities of love and sex, read this. If you want to read a book you can't put down, read this.
When Watched by Leopoldine Core (Penguin Books, $16.00), recommended by Elizabeth at Avid Bookshop, Athens, GA.
"The Strand is a monument to the immortality of the written word and hence beloved writers." -Fran Lebowitz
The Strand is my Mecca, and I can think of no better setting for this series of interview-conversations with some of our most treasured authors. Discussions range from craft and process to which authors they're reading now and whatever else might come up. There's something here for every bibliophile. (Plus, how great is it that they made this a book instead of YouTube videos or something?)
Upstairs at the Strand: Writers in Conversation at the Legendary Bookstore by Jessica Strand (W.W. Norton & Company, $15.95), recommended by Shannon at Scuppernong Books, Greensboro, NC.
More bookseller recommendations
top | share this
---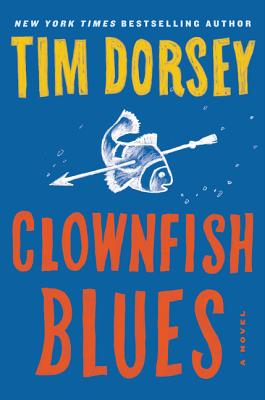 "Yes, Serge knows Florida is full of loonies, but he is one, too, so he is always at home."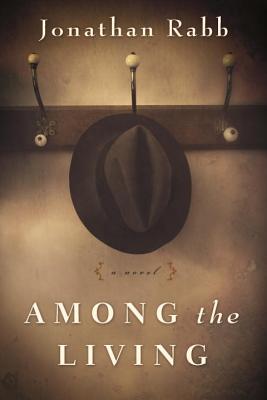 "There are two stories in the history of the world: Stranger comes to town, or someone leaves on a quest"
Jonathan Rabb at the Savannah Book Festival
The List: Lovable new books for your kids from Parnassus Books
---
From acclaimed author Patricia Hruby Powell comes the story of a landmark civil rights case, told in spare and gorgeous verse. In 1955, in Caroline County, Virginia, amidst segregation and prejudice, injustice and cruelty, two teenagers fell in love. Their life together broke the law, but their determination would change it. Richard and Mildred Loving were at the heart of a Supreme Court case that legalized marriage between races, and a story of the devoted couple who faced discrimination, fought it, and won.
---
For the week ending February 5. Books on the Southern Indie Bestseller List that are southern in nature or have been recently recommended by southern indie booksellers.


- The Pat Conroy Southern Book Prize |
- A SIBA Okra Pick 
See the full list here
Printable versions: Hardcover | Paperback | Children.
HARDCOVER
FICTION

1. Commonwealth
Ann Patchett, Harper, $27.99, 9780062491794
2. A Gentleman in Moscow
Amor Towles, Viking, $27, 9780670026197
3. The Underground Railroad
Colson Whitehead, Doubleday, $26.95, 9780385542364
4. The Whistler
John Grisham, Doubleday, $28.95, 9780385541190
5. Small Great Things
Jodi Picoult, Ballantine, $28.99, 9780345544957

HARDCOVER
NONFICTION

1. Hillbilly Elegy
J.D. Vance, Harper, $27.99, 9780062300546
2. When Breath Becomes Air
Paul Kalanithi, Random House, $25, 9780812988406
3. Born a Crime
Trevor Noah, Spiegel & Grau, $28, 9780399588174
4. The Hidden Life of Trees
Peter Wohlleben, Greystone Books, $24.95, 9781771642484
5. The Undoing Project
Michael Lewis, Norton, $28.95, 9780393254594

Also of note:

8. The Second Mrs. Hockaday
Susan Rivers, Algonquin, $25.95, 9781616205812
12. Tears We Cannot Stop: A Sermon to White America
Michael Eric Dyson, St. Martin's, $24.99, 9781250135995
8. Serafina and the Black Cloak
Robert Beatty, Disney/Hyperion, $7.99, 9781484711873
Click on a book to purchase from a great indie bookstore! See the full Southern Indie Bestseller list and the books that are Special to the Southern List here.
---
Events at Southern Indie Bookstores
See the full calendar | Find a Southern Indie Bookstore near you
HOME SWEET HOME - April Smith  (author appearance)
April Smith | 02/15/2017, 08:00 pm | Books & Books Inc | Coral Gables, FL
Robert Macomber Book Launch Party  (author appearance)
Robert Macomber | 02/15/2017, 06:00 pm | Copperfish Books, LLC | Punta Gorda, FL
News of the World by Paulette Jiles  (author appearance)
Paulette Jiles | 02/15/2017, 05:00 pm | Lemuria Books | Jackson, MS
Derrick Harriell with STRIPPER IN WONDERLAND  (author appearance)
Derrick Harriell | 02/15/2017, 05:00 pm | Square Books | Oxford, MS
TIMOTHY TYSON presents THE BLOOD OF EMMETT TILL (An Authors for Action Event)  (author appearance)
Timothy Tyson | 02/15/2017, 06:00 pm | Malaprop's Bookstore/Cafe | Asheville, NC
John Darnielle - Universal Harvester  (author appearance)
John Darnielle | 02/15/2017, 07:00 pm | Quail Ridge Books & Music | Raleigh, NC
Deno Trakas  (author appearance)
Deno Trakas | 02/15/2017, 07:00 pm | Hub City Bookshop | Spartanburg, SC
HOSPITABLE PLANET - Steve Jurovics  (author appearance)
Steve Jurovics | 02/16/2017, 06:30 pm | Books & Books Inc | Coral Gables, FL
Paula Arcila - Una reina sin medidas - Gables  (author appearance)
Paula Arcila | 02/16/2017, 08:00 pm | Books & Books Inc | Coral Gables, FL
Meet Robert Macomber  (author appearance)
Robert Macomber | 02/16/2017, 12:00 pm | MacIntosh Books and Paper | Sanibel, FL
Mark Greaney-Gunmetal Gray  (author appearance)
Gunmetal Gray | 02/16/2017, 07:00 pm | Eagle Eye Book Shop | Atlanta, GA
Michael McFee reads from We Were Once Here, his new book of poems  (author appearance)
Michael McFee | 02/16/2017, 07:00 pm | Flyleaf Books | Chapel Hill, NC
Author Reading & Signing  (author appearance)
Judith Richards
| 02/16/2017, 06:30 pm | Foggy Pine Books | Boone, NC
Author Event: Troy Ball - Pure Heart  (author appearance)
Troy Ball | 02/16/2017, 07:00 pm | Park Road Books | Charlotte, NC
A Reading with Virginia Holman  (author appearance)
Virginia Holman | 02/16/2017, 07:00 pm | Pomegranate Books | Wilmington, NC
Susan Rivers  (author appearance)
Susan Rivers | 02/16/2017, 06:00 pm | Fiction Addiction | Greenville, SC
Book Signing  (author appearance)
Lynne B. Ford | 02/16/2017, 05:00 pm | My Sister's Books, Inc. | Pawleys Island, SC
Author event with CJ Redwine author of The Wish Granter  (author appearance)
C.J. Redwine | 02/16/2017, 06:30 pm | Parnassus Books | Nashville, TN
Ernesto Zarza Gonzalez - MOXA el hijo del sol - Gables  (author appearance)
Ernesto Zarza | 02/17/2017, 06:30 pm | Books & Books Inc | Coral Gables, FL
THE FAMILIAR, VOLUME FOUR - Mark Z. Danielewski - Gables  (author appearance)
Mark Z. Danielewski | 02/17/2017, 08:00 pm | Books & Books Inc | Coral Gables, FL
Natalie C. Anderson to Present Her YA Novel  (author appearance)
Natalie C. Anderson | 02/17/2017, 06:30 pm | City Lights Bookstore | Sylva, NC
CAROL HOWARD MERRITT presents HEALING SPIRITUAL WOUNDS  (author appearance)
Carol Howard Merritt | 02/17/2017, 06:00 pm | Malaprop's Bookstore/Cafe | Asheville, NC
Tim Tyson - The Blood of Emmett Till (Signing Line Ticket Event)  (author appearance)
Timothy Tyson | 02/17/2017, 07:00 pm | Quail Ridge Books & Music | Raleigh, NC
Janet Lee Berg Author of Rembrandt's Shadow  (author appearance)
Janet Lee | 02/17/2017, 11:00 am | Litchfield Books | Pawleys Island, SC
Tracee de Hahn  (author appearance)
Tracee de Hahn | 02/17/2017, 06:00 pm | Union Avenue Books | Knoxville, TN
ALWAYS A BRIDESMAID (FOR HIRE) - Jen Glantz - Gables  (author appearance)
Jen Glantz | 02/18/2017, 03:00 pm | Books & Books Inc | Coral Gables, FL
A WORLD ERASED: A GRANDSON'S SEARCH FOR HIS FAMILY'S HOLOCAUST SECRETS - Noah Lederman - Gables  (author appearance)
Noah Lederman | 02/18/2017, 07:00 pm | Books & Books Inc | Coral Gables, FL
Avid Poetry Series: Rex Leonowicz & Johnny Damm  (author appearance)
Rex Leonowicz | 02/18/2017, 06:30 pm | Avid Bookshop | Athens, GA
Mark Greaney – Gunmetal Gray  (author appearance)
Mark Greaney | 02/18/2017, 11:00 am | McIntyre's Fine Books | Pittsboro, NC
Sylvia Inks – Small Business Finance for the Busy Entrepreneur  (author appearance)
Sylvia Inks | 02/18/2017, 02:00 pm | McIntyre's Fine Books | Pittsboro, NC
Author Event Ralph Hardy   (author appearance)
Ralph Hardy | 02/18/2017, 02:00 pm | Page 158 Books | Wake Forest, NC
Author Event: Gwendolyn Roberts - Pocket Prayers  (author appearance)
Gwendolyn Roberts | 02/18/2017, 02:00 pm | Park Road Books | Charlotte, NC
Karen Pullen - Cold Heart: A Stella Lavender Mystery  (author appearance)
Karen Pullen | 02/18/2017, 11:00 am | Quail Ridge Books & Music | Raleigh, NC
Reading and Signing  (author appearance)
Bren McClain | 02/18/2017, 03:00 pm | Edisto Bookstore | Edisto Island, SC
LINCOLN IN THE BARDO - George Saunders - Gables  (author appearance)
George Saunders | 02/19/2017, 04:00 pm | Books & Books Inc | Coral Gables, FL
Troy Ball - Pure Heart: A Spirited Tale of Grace, Grit, and Whiskey  (author appearance)
Troy Ball | 02/19/2017, 02:00 pm | Quail Ridge Books & Music | Raleigh, NC
Poets Kathryn Troxler - Tunings & Kathleen Coe - Cumulae  (author appearance)
Kathryn Troxler | 02/19/2017, 03:00 pm | Scuppernong Books | Greensboro, NC
Author event with Mark Z Danielewski author of The Familiar, Volume 4  (author appearance)
Mark Z. Danielewski | 02/19/2017, 02:00 pm | Parnassus Books | Nashville, TN
A WOMAN LOOKING AT MEN LOOK AT WOMEN - Siri Hustvedt - Gables  (author appearance)
Siri Hustvedt | 02/20/2017, 08:00 pm | Books & Books Inc | Coral Gables, FL
100 Things to Do in New Orleans Before You Die by Beth D'Addono  (author appearance)
Beth D'Addono | 02/20/2017, 05:00 pm | Lemuria Books | Jackson, MS
Mark Z. Danielewski with THE FAMILAR: VOLUME 4  (author appearance)
Mark Z. Danielewski | 02/20/2017, 05:00 pm | Square Books | Oxford, MS
Kathleen Grissom discusses her new novel Glory Over Everything  (author appearance)
Kathleen Grissom | 02/20/2017, 07:00 pm | Flyleaf Books | Chapel Hill, NC
JOE HALSTEAD presents WEST VIRGINIA  (author appearance)
Joe Halstead | 02/20/2017, 06:00 pm | Malaprop's Bookstore/Cafe | Asheville, NC
Sydney Nathans - A Mind to Stay: White Plantation, Black Homeland  (author appearance)
Sydney Nathans | 02/20/2017, 07:00 pm | Quail Ridge Books & Music | Raleigh, NC
Clay Rice, Silhouette Artist  (author appearance)
Clay Rice
| 02/20/2017, 03:00 pm | Burry Bookstore | Hartsville, SC
George Saunders - Lincoln in the Bardo  (author appearance)
George Saunders | 02/21/2017, 05:00 pm | Alabama Booksmith | Birmingham, AL
MUSIC, MAGIC & THE MUSE - An Evening with Paul Auster  (author appearance)
Paul Auster | 02/21/2017, 07:30 pm | Books & Books Inc | Coral Gables, FL
Sergio Poroger: Cold Hot: A Visual Journey  (author appearance)
Sergio Poroger | 02/21/2017, 06:00 pm | Garden District Book Shop | New Orleans, LA
The Playbook by Kwame Alexander  (author appearance)
Kwame Alexander | 02/21/2017, 05:00 pm | Lemuria Books | Jackson, MS
Donna Everhart with THE EDUCATION OF DIXIE DUPREE  (author appearance)
Donna Everhart
| 02/21/2017, 05:00 pm | Square Books | Oxford, MS
HELEN SIMONSON presents THE SUMMER BEFORE THE WAR  (author appearance)
Helen Simonson | 02/21/2017, 06:00 pm | Malaprop's Bookstore/Cafe | Asheville, NC
Frye Gaillard, Kelly Starling Lyons, & Susie Wilde - Go South to Freedom & More  (author appearance)
Frye Gaillard | 02/21/2017, 07:00 pm | Quail Ridge Books & Music | Raleigh, NC
Author event with V.E. (Victoria) Schwab, author of A Conjuring of Light  (author appearance)
V. E. Schwab | 02/21/2017, 06:30 pm | Parnassus Books | Nashville, TN
Authors Round the South
www.authorsroundthesouth.com
Lady Banks is sponsored by the Southern Independent Booksellers Alliance, in support of independent bookstores in the South.
SIBA | 3806 Yale Dr. | Columbia, SC 28409
You are receiving this email at @@email@@. If you wish to stop receiving email from us, you can simply remove yourself by replying with "unsubscribe" in the subject or by visiting: @@unsubscribe_url@@
---