Search all recommendations...
All Categories
This children's book tells the story of 10 women explorers, all of whom were born in the 1800s.
The women in this book explored the Artic, the Outback, the wilderness areas of Canada, the US and Mexico, the Amazon jungle, islands in the South Pacific, the desert in the Middle East and led African safaris. These women made important contributions to science, geography and cultural understanding, but history books have hardly mentioned their stories.
This book is perfect to read to younger elementary studies or for older students to explore on their own.

Women Explorers by Julie Cummins, illustrated by Cheryl Harness (Puffin Books) Recommended by Christina at Blue Ridge Books Waynesville, NC
A recent U.S. Department of Education survey found that high school girls take the same number of math and science classes as boys and earn slightly higher grades, but only 15 percent of U.S. collegiate women major in science, technology, engineering, and mathematics (STEM) fields.
Encouraging young women and girls to pursue STEM career tracks has never been more important. Women in Science highlights notable women's contributions to various scientific fields. A fascinating collection full of striking, singular art, the book features 50 profiles and illustrated portraits of women in STEM from the ancient to the modern world, and also contains infographics about interesting and relevant topics such as lab equipment and rates of women currently working in STEM fields.
Women in Science: 50 Fearless Pioneers Who Changed the World by Rachel Ignotofsky (Ten Speed Press) Recommended by Bookstore1Sarasota Sarasota FL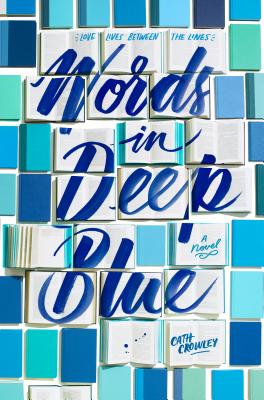 It's hard to find a book that skillfully combines emotional honesty with a truly delightful tone--but Cath Crowley does just that with Words in Deep Blue. Rachel's wounded and grieving heart comes through beautifully. Her connections with Henry and her family, and her emotional growth and change feel authentic, meaningful, and memorable. As a book lover, of course I fell hard for Henry, his family, and Howling Books. I was enchanted by the idea of the Letter Library and wished so badly for a place I could communicate with other readers in the same way. I loved growing closer to Rachel, Henry, George, Martin, Cal, and the Howling Books book club through Cath Crowley's words.
Words in Deep Blue by Cath Crowley ($17.99, Knopf Books for Young Readers), recommended by Johanna, Flyleaf Books, Chapel Hill, NC.
Dennis Lehane has given us another fascinating, and historical look into the rise of the mob. World Gone By takes place in Tampa and Cuba during WWII, and is a mesmerizing look at the honor and loyalty, revenge and retribution, that is an integral part of a mobster's way of life.
Once again Lehane develops characters so rich and so complex that he has us liking and rooting for gangsters.
World Gone By by Dennis Lehane (William Morrow & Company) Recommended by Nancy at Fiction Addiction Greenville SC
Conundrum: The name of the campus house where Haley's freshman roommate claims to have been raped, and the exact position Haley is put in when she finds herself drawn into the campus investigation. At the same time, Haley is growing closer to Richard, a housemate of the accused and a boy who annoys her, excites her, makes her furious, and makes her laugh. Haley and Richard find themselves on opposite sides of somebody else's war, struggling and scrambling to discern just who is telling the truth about what really happened. Timely, poignant, and thought-provoking, Wrecked should be required reading for every high-school senior.
Wrecked by Maria Padian, (Algonquin Young Readers, $17.95), recommended by Angie at The Country Bookshop, Southern Pines, NC.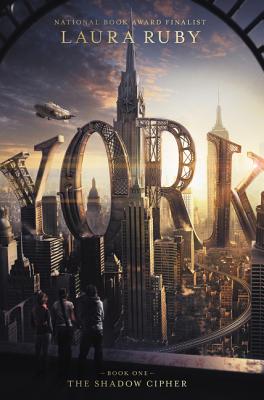 Nothing screams summer like an un-put-downable page-turner of a mystery. This new series from Laura Ruby is full of alternative history, ciphers, and friendship.
York: The Shadow Cipher by Laura Ruby, Dave Stevenson ($17.99, Walden Pond Press), recommended by Avid Bookshop, Athens, GA.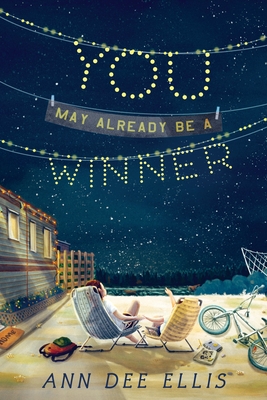 Olivia's life is complicated. Her father has left and her mother is struggling to support their family. So Olivia steps up by taking care of herself and little sister Berkley. They rely on their neighbors in Sunny Pines Trailer Park and create their own adventures with Olivia's whimsical imagination, which may or may not get them into trouble sometimes...Ann Dee Ellis hits a perfect tween sweet spot. She so easily places a reader directly into the twelve-year-old brain. All of Olivia's hopes, fears, and silly flights of fancy are perfectly narrated - realistic and completely endearing at the same time.
You May Already Be a Winner by Ann Dee Ellis ($16.99*, Dial Books), recommended by Flyleaf Books, Chapel Hill, NC.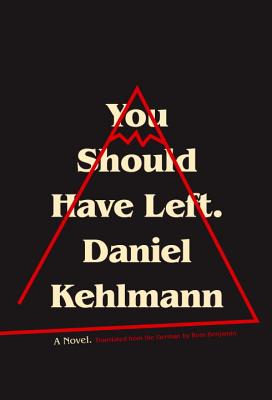 Daniel Kehlmann's novella sent shivers down my spine and kept me asking, "Just what is happening here?" A screenwriter tries to break through writer's block during a vacation with his family at a mountain house in Germany, but soon finds himself confronting sinister and physics-defying phenomena. I picked this up looking for a quick and entertaining read, but the story grabbed my wits and tossed them into its skewed events--and compelled me to read it again. A deliciously frightening tale.
You Should Have Left. by Daniel Kehlman ($18.00*, Pantheon Books), recommended by Quail Ridge Books, Raleigh, NC.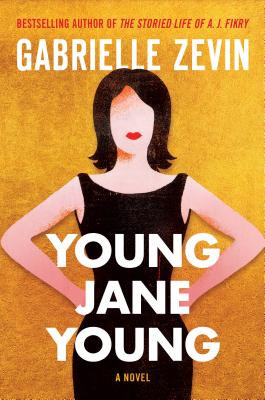 Like many other readers, I quickly got swept up in Gabrielle Zevin's The Storied Life of A. J. Fikry, and I was similarly helpless against Young Jane Young's charms. Zevin's talent is to take characters we think we know--the smitten intern, the wife who stays with her cheating husband--and to give them wholly original life. This book will have you marveling at Zevin's ingenuity and sharp ear as you compulsively turn the pages.
Young Jane Young by Gabrielle Zevin ($26.95*, Algonquin Books), recommended by Flyleaf Books, Chapel Hill, NC.
A Summer 2017 Okra Pick!
A fascinating novel of passion and obsession with a TON of swinging music. Considered the first jazz novel, Dorthy Baker's 1938 debut puts you right up on the bandstand--smack dab in the middle of jazz's first golden age. DIG IT!
Young Man with a Horn by Dorothy Baker ($14.95, New York Review of Books), recommended by Slade, Square Books, Oxford, MS.
This charming novel is a character study of an elderly Swiss man who loves life, loves people—his wife especially—loves to walk, and loves to talk, but struggles to make a connection with his son.
This is just the book to read on a rainy day, perhaps in front of a fire with a cup of cocoa. Or if you want to slow yourself down to enjoy more of your life.
Zbinden's Progress by Christoph Simon ($15.95, And Other Stories), recommended by Sue at Quail Ridge Books, Raleigh, NC.
A new novel by one of the greatest authors of all time, need I say more? I needn't… but I'm contractually obligated to. 
With this new book, DeLillo packs the intellectual punch of White Noise or Mao II—big, expansive books that are seemingly about everything—yet this one reads as quick as his slimmer late novels. It's all about cryogenic preservation of the brain/body, while still managing to be funny and absurdly entertaining.
So read it. Death is not the end.
Zero K by Don DeLillo (Scribner) Recommended by Donovan at Inkwood Books Tampa FL
There seems to be a new Bowie book out about once every two months these days and I am such a big fan that I have read just about every one. But there is a law of diminishing returns and even I feel that at this point there is very little left to say. Luckily this biography takes a refreshing new tack. It concentrates on the two years that Bowie lived inside his greatest creation, the fictitious and otherworldly Ziggy Stardust. About half the book is gone before you get to Ziggy's rise and it's all context and subtext. Just like Stanley Crouch's book on Charlie Parker Kansas City Lightning it really helps you understand the time, the place and the preceding history and therefore get a better understanding of the work itself. It puts you dead center in the insane whirlwind that burgeoning stardom can bring and the leaves you with a half broken Bowie saying, "Who can I be now?"
Ziggyology: A Brief History of Ziggy Stardust by Simon Goddard (Ebury Press) Recommended by Chris at Acappella Books Atlanta GA