Search all recommendations...
All Categories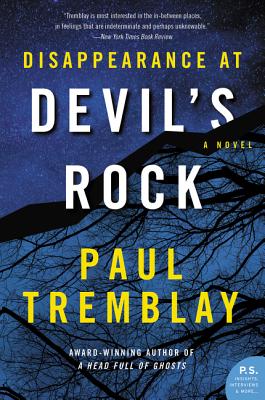 A teenager disappears into the woods one night under mysterious-- and spooky-- circumstances, but his mother believes there's something more sinister going on. Revolving around an old legend and a fantastic set piece-- a giant split rock in the woods known as Devil's Rock-- Paul Tremblay's latest novel does an excellent job building the mystery before it hits you with the true horror of what happened that night. Also recommended: A Head Full of Ghosts, Tremblay's previous scary novel!
Disappearance at Devil's Rock by Paul Tremblay ($14.99*, William Morrow & Company), recommended by Flyleaf Books, Chapel Hill, NC.
---