Search all recommendations...
All Categories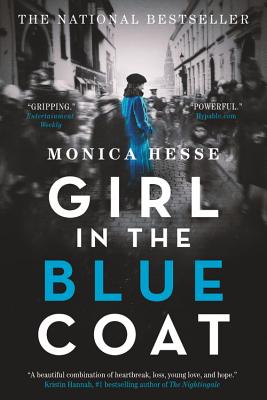 From the publisher: "Amsterdam, 1943. Hanneke spends her days procuring and delivering sought-after black market goods to paying customers, her nights hiding the true nature of her work from her concerned parents, and every waking moment mourning her boyfriend, who was killed on the Dutch front lines when the Germans invaded. She likes to think of her illegal work as a small act of rebellion. Beautifully written, intricately plotted, and meticulously researched, Girl in the Blue Coat is an extraordinary, gripping novel about bravery, grief, and love in impossible times." The national bestseller and winner of the Edgar Award for Best Young Adult Mystery

Girl in the Blue Coat by Monica Hesse ($9.99, Little, Brown Books for Young Readers), recommended by Writer's Block Bookstore, Winter Park, FL.
---