Search all recommendations...
All Categories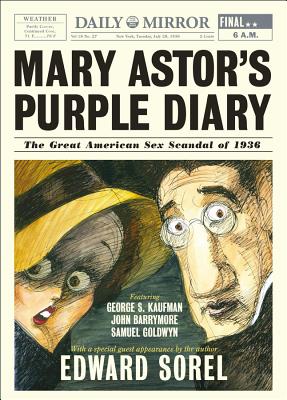 When iconic illustrator and caricaturist Edward Sorel tore up the old linoleum in his New York apartment in 1965, he found thirty-year-old tabloid newspaper pages that would fuel an obsession for decades. Now in Mary Astor's Purple Diary: The Great American Sex Scandal of 1936, he tells how actress Mary Astor's child custody case turned into a genuine Hollywood sex scandal when her ex-husband threatened to expose her diary that included salacious details of her affair with married playwright George S. Kaufman. Filled with Sorel's wonderful (and saucy) illustrations, the book is a lighthearted celebration of our fascination with celebrity and sex, but it's also an affectionate portrait of a troubled and talented woman that Sorel truly sympathized with.
Mary Astor's Purple Diary by Edward Sorel ($25.95, Liveright Publishing Corporation), recommended by Tony, Quail Ridge Books, Raleigh, NC.
---