Lady Banks' Commonplace Book is a blog for people interested in Southern literature, sponsored by booksellers who are members of the Southern Independent Booksellers Alliance (SIBA) and featuring the latest literary news and events around the South from Her Ladyship, the Editor.
Blog Archive | Newsletter | Newsletter Archive
---
A message from SIBA to its membership
You have received this email because you are currently subscribed to receive general correspondence.
Please click @@unsubscribe_url@@ if you no longer wish to receive these communications.
Click here to view online | unsubscribe
October 26, 2020
Don't get #BoxedOut
Buying early and buying local are the watchwords for the upcoming holiday season. With shopping centers closed to large crowds and slowdowns in shipping nationwide, savvy shoppers are doing their holiday gift buying early and online more than ever before. Yes, this year October and November are the new December.
That means fewer car seats filled with shopping bags, but perhaps more padded mailers crammed into mailboxes and more boxes from UPS stacked at the front door.
Those boxes don't have to have a smile on them.
If there is one thing the 2020 pandemic has underscored it is how vitally important it is to support your local businesses -- they are the lifeblood of your community. Coming into the holiday season they need your support more than ever. Don't box them out by placing your orders on other websites from companies that aren't invested in your town. Buy your books from your local bookstore. There are more than 500 independent bookshops in the South, so one of them is local to you.
Shop early. Shop local. Don't let your bookstore be #BoxedOut

Lady Banks Pick of the Week
---
Reader Meet Writer: Andrew Reiner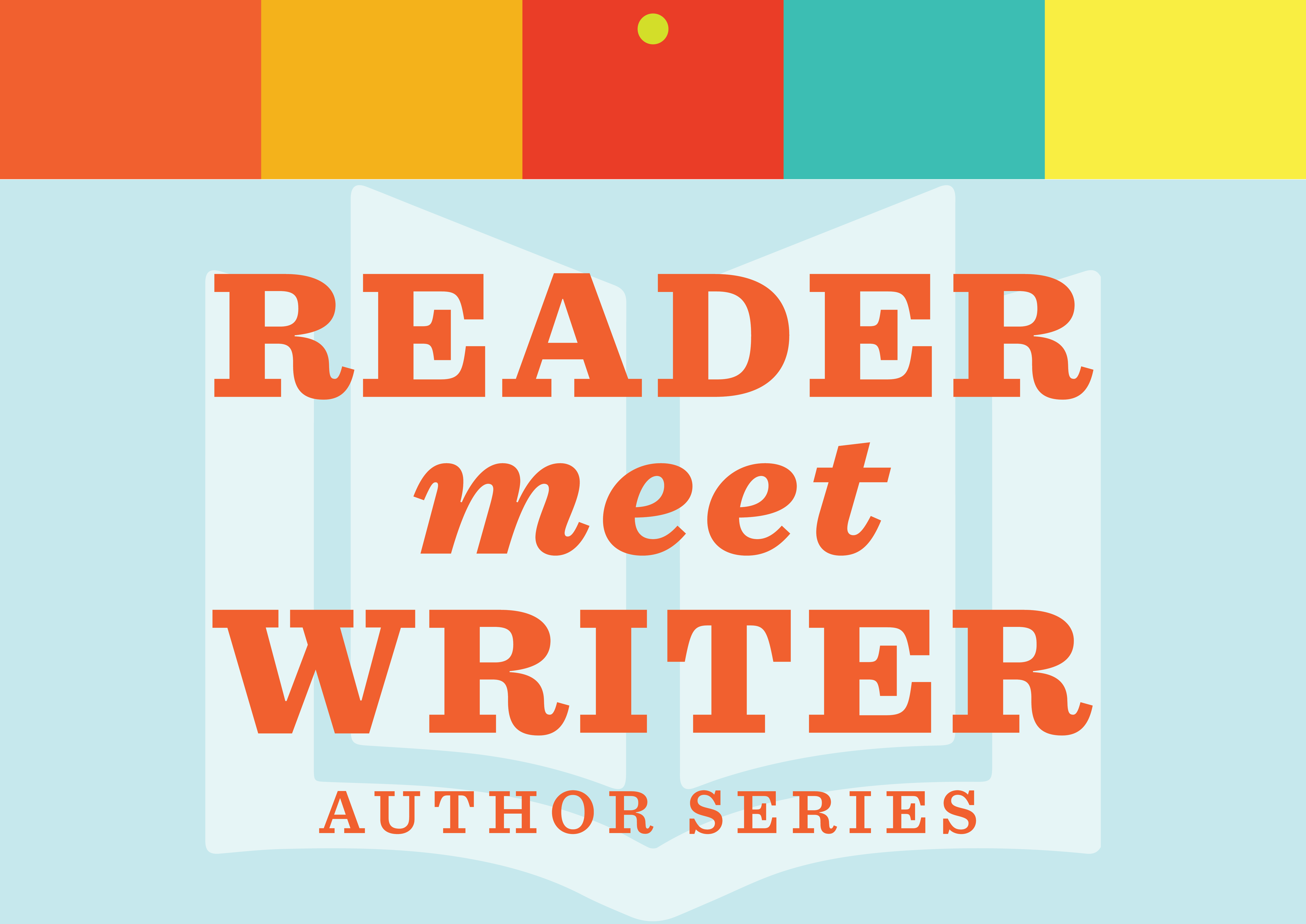 Reader Meet Writer is a virtual author series sponsored by southern independent bookstores. Check with your local bookstore for the upcoming schedule, or see past events at the Reader Meet Writer playlist
In Better Boys, Better Men, cultural critic and New York Times contributor Andrew Reiner argues that men today are working on an outdated model of masculinity, which prevents them in moments of distress and vulnerability from marshalling the courage, strength, and resiliency—the very characteristics we regularly champion in men—they need to thrive in a world vastly different from the ones their fathers and grandfathers grew up in. According to Reiner, this outdated model of manhood can have devastating effects on the entire culture and, especially boys and men, from falling behind in the classroom and rising male unemployment rates to increased levels of depression and disturbing upticks in violence on a mass scale.
Andrew Reiner is a professor at Towson University, where he offers the seminar "The Changing Face of Masculinity." He has written on masculinity and men's issues for the New York Times, the Washington Post Magazine, and Italy's la Republica . His work has been featured on NPR, the Canadian Broadcasting Company, and in Men's Health, Forbes, and The Guardian. He speaks about masculinity regularly at schools and conferences around the world.
---
Read This!
Reviewed by Southern Booksellers
---
---
---
---
---
---
---
The Okra Picks
Great new Southern books, picked by Southern booksellers.
Cuyahoga by Pete Beatty
October 6, 2020
9781982155551
"If there was an episode of Prairie Home Companion that covered the supernatural Americana vibes of American Gods, the result would be CUYAHOGA by Pete Beatty. Equal parts folksy and hilarious, this memorable novel about the legendary hero Big Son is simply a must-read. Thoroughly enjoyable. " --Lizy Coale, Copperfish Books, Punta Gorda, FL
A spectacularly inventive debut novel that reinvents the tall tale for our times—"Cuyahoga defies all modest description…[it] is ten feet tall if it's an inch, and it's a ramshackle joy from start to finish" (Brian Phillips, author of Impossible Owls).
Big Son is a spirit of the times—the times being 1837. Behind his broad shoulders, shiny hair, and church-organ laugh, Big Son practically made Ohio City all by himself. The feats of this proto-superhero have earned him wonder and whiskey toasts but very little in the way of fortune. And without money, Big cannot become an honest husband to his beloved Cloe (who may or may not want to be his wife, honestly).
In pursuit of a steady wage, our hero hits the (dirt) streets of Ohio City and Cleveland, the twin towns racing to become the first great metropolis of the West. Their rivalry reaches a boil over the building of a bridge across the Cuyahoga River—and Big stumbles right into the kettle. The resulting misadventures involve elderly terrorists, infrastructure collapse, steamboat races, wild pigs, and multiple ruined weddings.
Narrating this "deliriously fun" (Brian Phillips) tale is Medium Son—known as Meed—apprentice coffin maker, almanac author, orphan, and the younger brother of Big. Meed finds himself swept up in the action, and he is forced to choose between brotherly love and his own ambitions. His uncanny voice—plain but profound, colloquial but surprisingly poetic—elevates a slapstick frontier tale into a screwball origin myth for the Rust Belt.
In Cuyahoga, tragedy and farce jumble together in a riotously original voice. Evoking the Greek classics and the Bible alongside nods to Looney Tunes, Charles Portis, and Flannery O'Connor, Pete Beatty has written a rollicking revisionist (mid)Western with universal themes of family and fate—an old, weird America that feels brand new
---
The Southern Independent Bestseller List
For the week ending 10/18/2020.
HARDCOVER FICTION
1. A Time for Mercy John Grisham, Doubleday, $29.95, 9780385545969
2. The Searcher Tana French, Viking, $27, 9780735224650
3. The Invisible Life of Addie LaRue V.E. Schwab, Tor, $26.99, 9780765387561
4. Leave the World Behind Rumaan Alam, Ecco, $27.99, 9780062667632
5. The Return Nicholas Sparks, Grand Central, $28, 9781538728574
HARDCOVER NONFICTION
1. Modern Comfort Food Ina Garten, Clarkson Potter, $35, 9780804187060
2. Caste Isabel Wilkerson, Random House, $32, 9780593230251
3. Solutions and Other Problems Allie Brosh, Gallery Books, $30, 9781982156947
4. This Just Speaks to Me: Words to Live By Every Day Hoda Kotb, Putnam, $24, 9780593191088
5. Is This Anything? Jerry Seinfeld, S&S, $35, 9781982112691
Authors 'Round the South | www.authorsroundthesouth.com
Lady Banks is sponsored by the Southern Independent Booksellers Alliance, in support of independent bookstores in the South | SIBA | 51 Pleasant Ridge Drive | Asheville, NC 28805
You have received this email because you are currently subscribed to receive general correspondence. Please click @@unsubscribe_url@@ if you no longer wish to receive these communications.
Details

Published: 26 October 2020

26 October 2020