Read This Now: The Index
What if there were an army of indie booksellers enthusiastically reading and reviewing practically every new book coming out in the next year, and what if the books they were the most excited about, the books they couldn't wait to push into their customers' hands with a breathless "You've GOT to read this!" (virtually or otherwise), the ones with all the nine- and ten-star ratings were carefully curated and collected in a handy list? Well, all we can say is...KEEP READING!
---
All Categories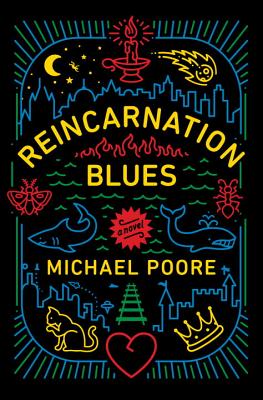 A romp through space, time, love and ten thousand lives with lost soul Milo and his girlfriend Suzie (aka Death). Reminiscent of Tom Robbins' Jitterbug Perfume, as well as Christopher Moore's work with a touch of Douglas Adams. Enjoyable and thoughtful.
Reincarnation Blues by Michael Poore ($27.00*, Del Rey Books), recommended by Flyleaf Books, Chapel Hill, NC.
---