Read This Now: The Index
What if there were an army of indie booksellers enthusiastically reading and reviewing practically every new book coming out in the next year, and what if the books they were the most excited about, the books they couldn't wait to push into their customers' hands with a breathless "You've GOT to read this!" (virtually or otherwise), the ones with all the nine- and ten-star ratings were carefully curated and collected in a handy list? Well, all we can say is...KEEP READING!
---
All Categories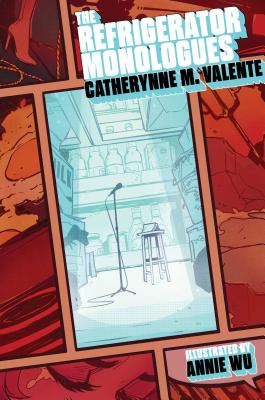 Told in vignettes from the perspectives of women who loved a superhero (and lost their lives because of it), The Refrigerator Monologues, written by Catherynne M. Valente and illustrated by Annie Wu, brings to light the sexism and injustice often portrayed in comic book culture. Many of the stories are clear homages to popular characters, finally giving them a voice previously stifled by their abruptly ended story lines. The voices were all so unique and stunning, you can barely tell they're written by the same author.
The Refrigerator Monologues by Catherynne M. Valente; Annie Wu (Illustrator) ($19.99*, recommended by Quail Ridge Books, Raleigh, NC.
---