Read This Now: The Index
What if there were an army of indie booksellers enthusiastically reading and reviewing practically every new book coming out in the next year, and what if the books they were the most excited about, the books they couldn't wait to push into their customers' hands with a breathless "You've GOT to read this!" (virtually or otherwise), the ones with all the nine- and ten-star ratings were carefully curated and collected in a handy list? Well, all we can say is...KEEP READING!
---
All Categories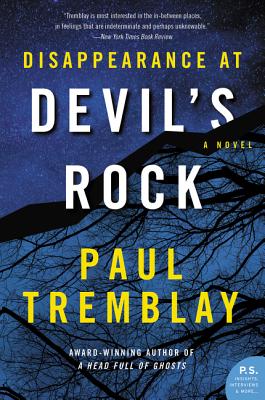 A teenager disappears into the woods one night under mysterious-- and spooky-- circumstances, but his mother believes there's something more sinister going on. Revolving around an old legend and a fantastic set piece-- a giant split rock in the woods known as Devil's Rock-- Paul Tremblay's latest novel does an excellent job building the mystery before it hits you with the true horror of what happened that night. Also recommended: A Head Full of Ghosts, Tremblay's previous scary novel!
Disappearance at Devil's Rock by Paul Tremblay ($14.99*, William Morrow & Company), recommended by Flyleaf Books, Chapel Hill, NC.
---