All Categories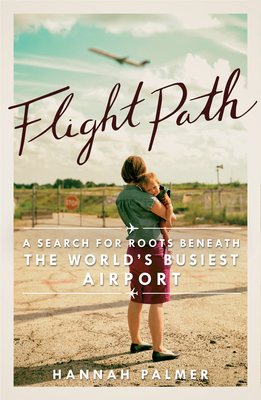 Part memoir, part urban history, Hannah Palmer's Flight Path is entirely fascinating, witty, and tender. Years after leaving the South for Brooklyn, Palmer returns to Atlanta ready to start a family and searching for her roots. While her husband doubles down on home improvements, a pregnant Palmer hits the pavement, intent on finding out what happened to her childhood homes, which have disappeared along with entire neighborhoods and cities beneath the sprawling complex of the busiest airport in the world. In gorgeous prose at turns poetic and wry, Palmer investigates not only how Hartsfield-Jackson has shaped the city that gave birth to it, but how a city shapes a person, the human relationship to place, and how much anyone can really know "home." Palmer's journey is enthralling, and I found myself questioning, mourning, and hoping along with her. I'll never look at Atlanta the same way again, or any city for that matter.
Flight Path by Hannah Palmer ($16.95*, Hub City Press), recommended by Hills & Hamlets Bookshop, Chattahoochee Hills, GA.
A Spring 2017 Okra Pick!
---