Read This Now: The Index
What if there were an army of indie booksellers enthusiastically reading and reviewing practically every new book coming out in the next year, and what if the books they were the most excited about, the books they couldn't wait to push into their customers' hands with a breathless "You've GOT to read this!" (virtually or otherwise), the ones with all the nine- and ten-star ratings were carefully curated and collected in a handy list? Well, all we can say is...KEEP READING!
---
All Categories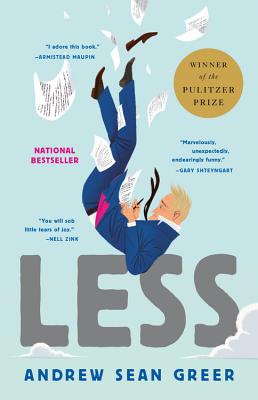 In Andrew Sean Greer's new novel, Less, novelist Arthur Less, on the brink of turning 50, runs away from an ex-boyfriend's wedding to go on a world tour. "Despite all his mishaps, missteps, misunderstandings, and mistakes, Less is, above all, a love story." The voice is charming, the characters are hilarious and delightful, and you cheer for Less through this entire anxiety-ridden trek across the globe to find himself and what will make him truly happy. A perfect feel-good literary beach read for 2017!
Less by Andrew Sean Greer ($26.00*, Lee Boudreaux Books), recommended by Quail Ridge Books, Raleigh, NC.
---