Read This Now: The Index
What if there were an army of indie booksellers enthusiastically reading and reviewing practically every new book coming out in the next year, and what if the books they were the most excited about, the books they couldn't wait to push into their customers' hands with a breathless "You've GOT to read this!" (virtually or otherwise), the ones with all the nine- and ten-star ratings were carefully curated and collected in a handy list? Well, all we can say is...KEEP READING!
---
All Categories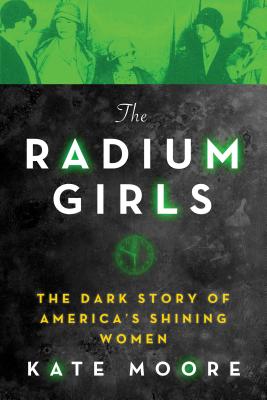 Be forewarned: The Radium Girls: The Dark Story of America's Shining Women will make you very, very angry. Now we may look at early 20th Century attitudes toward radium with shock (radium toothpaste? jockstraps?) At the time, corporate America knew the danger, even if consumers didn't. And no one was more vulnerable than the literally glowing women who painted the in-demand radium dials of watches and instruments. Their years of suffering and legal conflicts led to safer working conditions for others. Think of their legacy when someone cavalierly proposes rolling back worker protections.
The Radium Girls: The Dark Story of America's Shining Women by Kate Moore ($26.99, Sourcebooks), recommended by Rosemary, Quail Ridge Books, Raleigh, NC.
---