Reader Meet Writer Author Series...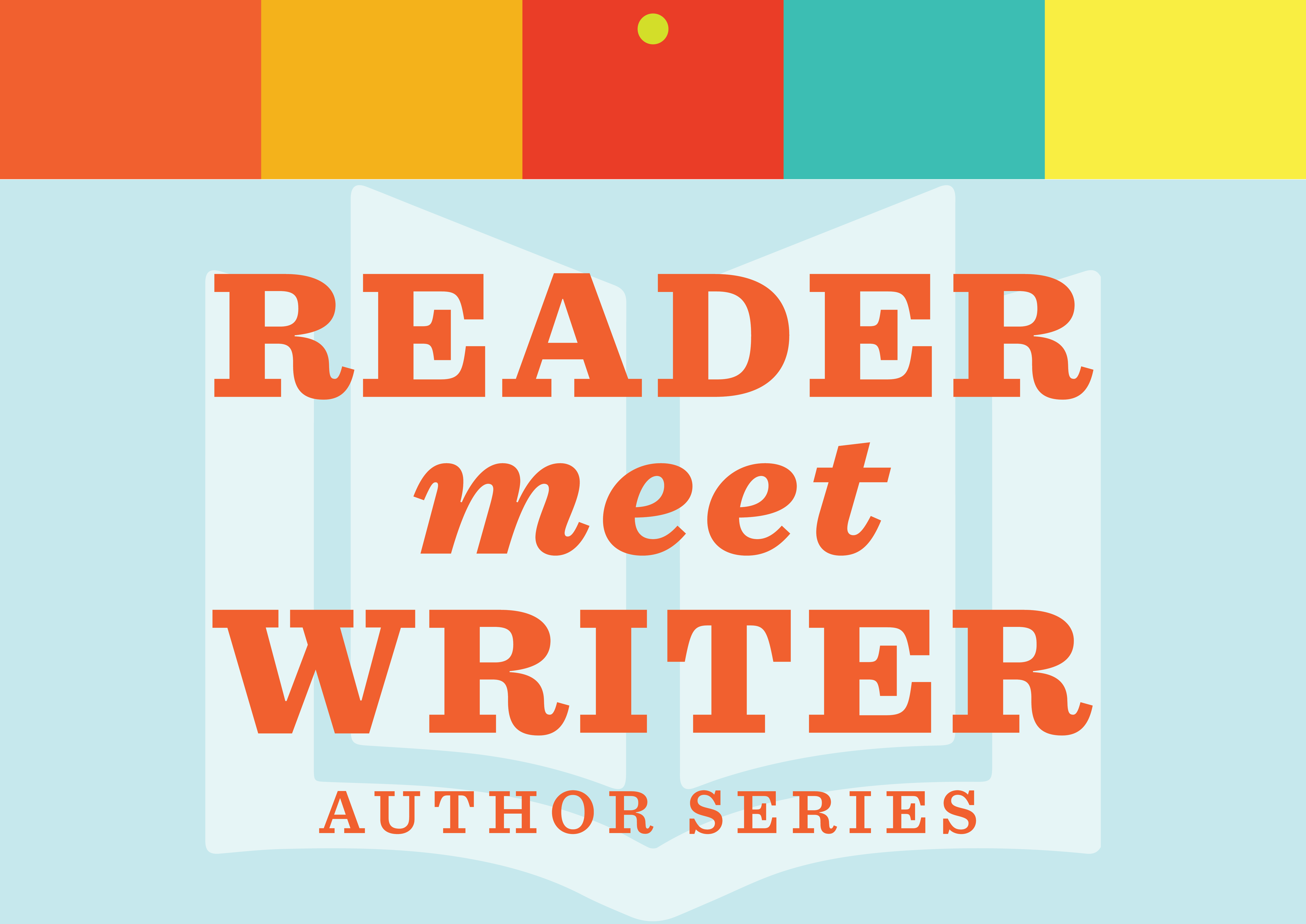 Don't miss the next event:
 Read This Now...
Migrations by Charlotte McConaghy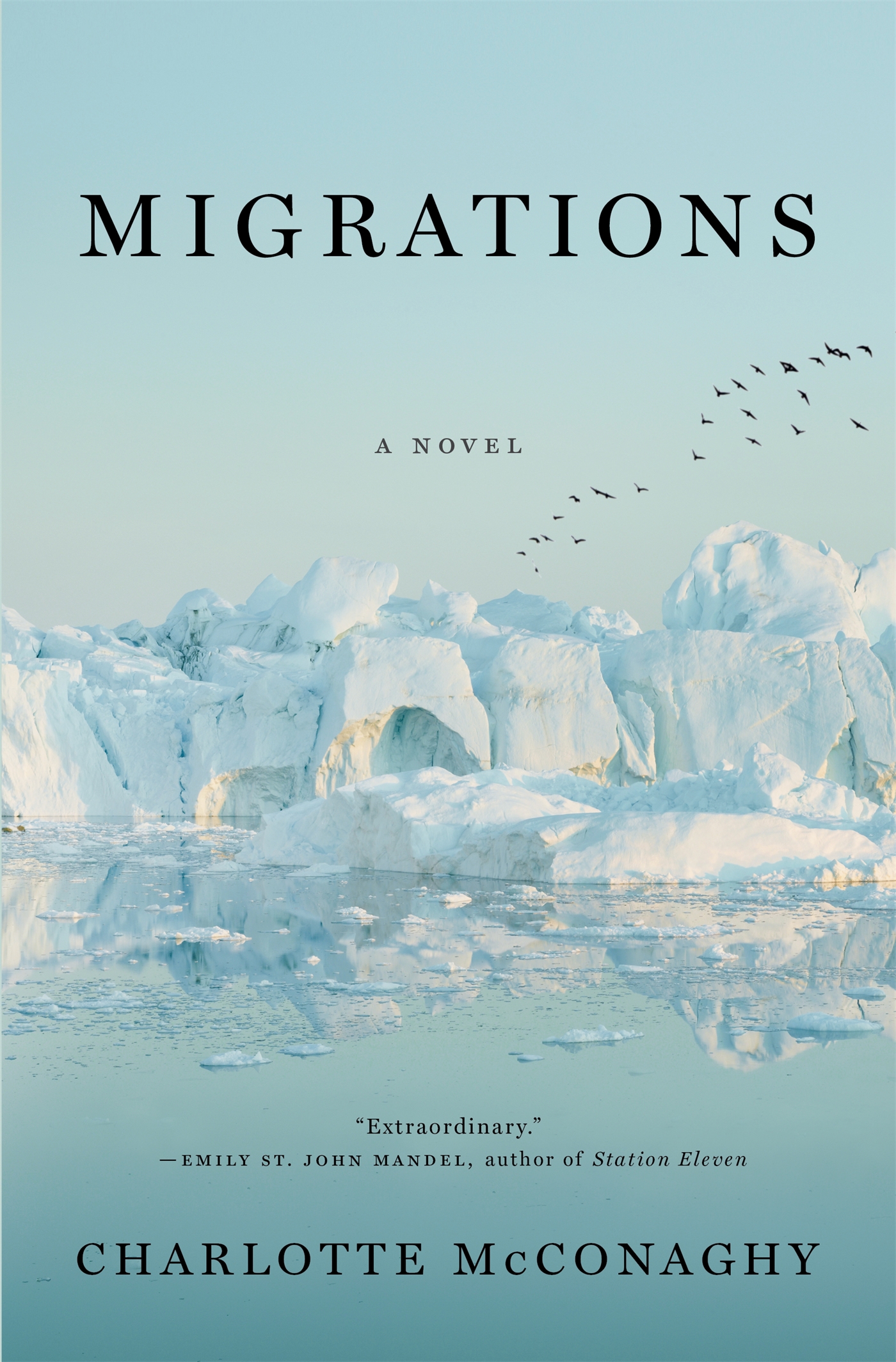 Migrations is for the lovers, the wanderers, and those who are drawn to the beauty of the earth. The main character, Franny Stone, might be the focus of the novel...but the ocean, the birds in the sky, and the arctic are all equally important. Franny convinces a fishing crew to let her hitch a ride on their ship in the North Atlantic so that she can conduct an individual study on Arctic Terns and their migration. The fish are in short supply, the crew is a band of misfits, and Franny has an ulterior motive stemming from a troubled past. Little by little, all of the truths revealed are colored by the settings of Galway, Ireland and Scotland, Newfoundland/Greenland and ultimately the Antarctic continent. For me, there are two stories in this book: 1) The wanderlust that exists in many of us looking for a place (or a person) to call home. And though we may find it, the need for exploration never ceases. And 2) The conservation of the natural world and all of it occupants should not be discarded by humanity. All in all, the writing was excellent; the settings were majestic; the epilogue was magnificent.
Migrations by Charlotte McConaghy (List price: $26.99, Flatiron Books), recommended by .novel, Memphis, TN.
 The Southern Indie Bestseller List...
For the week ending 8/2/2020.
HARDCOVER FICTION
1. Where the Crawdads Sing
Delia Owens, Putnam, $26, 9780735219090

2. The Vanishing Half
Brit Bennett, Riverhead Books, $27, 9780525536291
3. The Order
Daniel Silva, Harper, $28.99, 9780062834843
4. 28 Summers
Elin Hilderbrand, Little, Brown, $28, 9780316420044
5. The Guest List
Lucy Foley, Morrow, $27.99, 9780062868930
HARDCOVER NONFICTION
1. Too Much and Never Enough
Mary L. Trump, Ph.D., S&S, $28, 9781982141462
2. How to Be an Antiracist
Ibram X. Kendi, One World, $27, 9780525509288

3. Memorial Drive: A Daughter's Memoir
Natasha Trethewey, Ecco, $27.99, 9780062248572
4. Begin Again
Eddie S. Glaude, Crown, $27, 9780525575320
5. The Answer Is . . .
Alex Trebek, S&S, $26, 9781982157999
 The Latest from Lady Banks...
Mama Red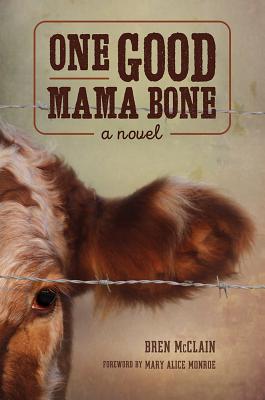 Southern readers lost another friend last week. Mama Red, the elderly mother cow who was the inspiration and, perhaps it is not too much to say, spiritual center of One Good Mama Bone, the debut novel by South Carolina author Bren McClain, passed away last week. She was 29. Which is about 21 years older than most cows ever live.
McClain, who is from a cattle ranching family, bought Mama Red from her father in 2008 to save her from being slaughtered--the fate most cows after they can no longer bear young. It was an early morning encounter with Mama Red, standing in the corner of her pen, bellowing for her calf in a field and several fences away, that became the central theme of the novel McClain was trying to write:
"I would not see it yet, but she and the others had pushed the end post forward with such force that it angled out as if it was an arm waving at something familiar. And it was. Their babies. They were some thirty yards away, at the other end of a grassy lane. Like their mamas, they, too, stood huddled. They, too, sent forth sounds. Deep ones. Long ones."
One Good Mama Bone was published in 2017 featuring Mama Red at the center of the story and immediately became a Southern favorite. McClain, who never met a book club she didn't like, did approximately 187 book signing events at local bookstores within the space of 90 days. At least, that is what it seemed like to those following her Facebook and Instagram posts. And everywhere she went readers came to know and love Mama Red. They sent her paintings and aprons and knitted things and wrote songs. Lately, they have been sending facemasks.
Mama Red became a kind of patron saint of Southern book clubs and a living symbol to readers of the beauty and power of motherhood. Reviewers sometimes described One Good Mama Bone as a celebration of the maternal instinct, but "a veneration" is what the author called it in an interview: " It's about an attitude of service—no, a heart of service—to someone else's needs, someone whose life you can make better, stronger." Bren McClain said that Mama Red was her link to the divine.
On July 22nd, that link was broken. As McClain wrote, "Mama Red's work on earth is done. She has returned to God."
 Fresh Okra Picks...
Guillotine by Eduardo C. Corral
Guillotine by Eduardo C. Corral
Graywolf Press, August 4, 2020
The astonishing second collection by the author of Slow Lightning, winner of the Yale Younger Poets Prize.
Guillotine traverses desert landscapes cut through by migrants, the grief of loss, betrayal's lingering scars, the border itself—great distances in which violence and yearning find roots. Through the voices of undocumented immigrants, border patrol agents, and scorned lovers, award-winning poet Eduardo C. Corral writes dramatic portraits of contradiction, survival, and a deeply human, relentless interiority. With extraordinary lyric imagination, these poems wonder about being unwanted or renounced. What do we do with unrequited love? Is it with or without it that we would waste away?
In the sequence "Testaments Scratched into Water Station Barrels," with Corral's seamless integration of Spanish and English, poems curve around the surfaces upon which they are written, overlapping like graffiti left by those who may or may not have survived crossing the border. A harrowing second collection, Guillotine solidifies Corral's place in the expanding ecosystem of American poetry.
 Southern Literary Features & News...
Books that made me dream big.
by Carrie J. Knowles
When I was nine, I had a frightening case of mumps. The doctor told my mother that I should not go outside or be exposed to bright lights. So, she confined me to my room, turned off the overhead light and closed the drapes. Complete darkness, she believed, was the cure that would save me.
In an act of mercy, and a way to keep me in bed, she allowed me to turn on a small bedside lamp and gave me her favorite book: Good Morning, Miss Dove, by Francis Gray Patton. It was my first real book. No pictures. Just words and a world of everyday people who had a teacher they loved. By the end, I loved Miss Dove, as well.
After Miss Dove, my mother gave me Charles Dicken's Great Expectations. I devoured it, and had fevered dreams of Miss Havisham, sitting in her decaying house, wearing a soiled and tattered wedding dress, angry and determined to exact revenge on all men in the world.
When I recovered from the mumps, my mother took me to the library. With a wink and a nod to the librarian, I was welcomed into the wonder of the adult section. My world exploded.
What I had loved about Miss Dove was that she was someone I might know. She was a teacher. Everyday. Ordinary. But, extraordinary in how she lived her life. What I loved about Dickens were his bigger than life, wicked characters who jumped off the page with their wild ideas and dangerous daring. These two books set the bar for all other books that came in their wake.
Then the librarian introduced me to T.H. White's The Once and Future King.  There I met the gawky Arthur. A man-child. An ordinary person called on to do extraordinary things. He was magnificent and mortal. But, best of all, he had a man of magic to mentor him.
Oh, Merlin! You lived backwards and knew everything that was going to happen. Why aren't you here today to prepare us for what's going to happen next in our very futures?
I reread The Once and Future King every couple of years just to get back to center. It gives me hope. Makes me dream big again. I wore the covers off my hardback copy and eventually had to glue the whole thing back together using a wide strip of handmade lace.
Equally life-enhancing and magical to me are two extraordinary non-fiction books: Out of Africa by Isak Dinesen and John Steinbeck's masterful retelling of a trip with his best friend, Ed Ricketts, The Log From the Sea of Cortez. I have read both of these books again and again and given them as gifts.
I never teach a writing workshop without talking about the brilliant opening line of Out of Africa: "I had a farm in Africa." That's the whole book. Right there. Six words. Perfection.
And, then there's the first book that ever made me laugh out loud, William Goldman's The Princess Bride…don't get me started.
---
Carrie Jane Knowles has published dozens of short stories and hundreds of newspaper and magazine articles, and four novels: Lillian's Garden (Roundfire Books, 2013), Ashoan's Rug (Roundfire Books, 2013), A Garden Wall in Provence (Owl Canyon Press, 2017), The Inevitable Past (Owl Canyon Press, 2020), a collection of short fiction, Black Tie Optional: 17 Stories (Owl Canyon Press, 2019) and a writing workbook, A Self-Guided Workbook and Gentle Tour on Learning How to Write Stories from Start-to-Finish (Owl Canyon Press, 2020). Her non-fiction memoir about her family's struggles with their mother's Alzheimer's, The Last Childhood: A Family Story of Alzheimer's, was originally published by Three Rivers Press.
---