Surprise Me!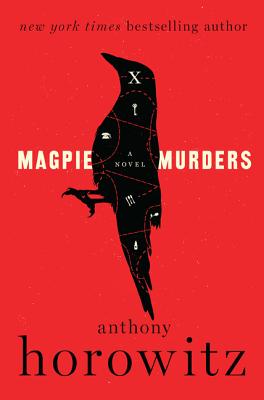 What's better than a murder mystery by the man who created "Foyle's War"? Two murder mysteries, combined into one devilishly delightful package. We're presented with an Agatha Christie-like period mystery--whose ending is missing and whose loathed author has died. Or was he killed? His editor is hot on the case in modern day, not sure of much except she needs those missing pages.
Magpie Murders by Anthony Horowitz ($27.99, Harper), recommended by Quail Ridge Books, Raleigh, NC.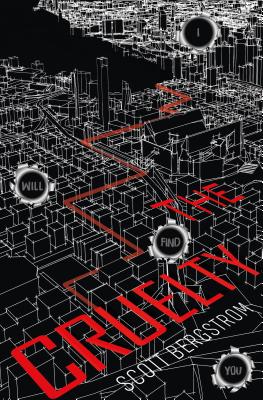 Seventeen year old Gwen's father has disappeared. She refuses to accept that he just abandoned her while on a diplomatic assignment. She uses a "certain set of skills" gained by her father's resources to track him to the underbelly of Europe. Think Taken, except the bad-ass daughter has to save her father. Full of action and excitement.
The Cruelty by Scott Bergstrom ($18.99, Feiwel & Friends), recommended by Mary, The Country Bookshop, Southern Pines, NC.
As in The Reluctant Fundamentalist, Hamid ingenuously uses the 2nd person to bring you straight into the characters' lives.
This is the story of a boy, born poor, who wants more.
His road to wealth and love is messy, morally ambiguous and long. This is a carefully, intelligently, appealingly written story of universal truths. Do seek out interviews with Hamid, he is fascinating and learning his thought processes made me appreciate his writing even more.
How to Get Filthy Rich in Rising Asia by Mohsin Hamid (Riverhead) Recommended by Rene at Quail Ridge Books Raleigh NC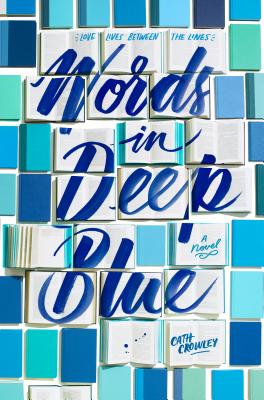 It's hard to find a book that skillfully combines emotional honesty with a truly delightful tone--but Cath Crowley does just that with Words in Deep Blue. Rachel's wounded and grieving heart comes through beautifully. Her connections with Henry and her family, and her emotional growth and change feel authentic, meaningful, and memorable. As a book lover, of course I fell hard for Henry, his family, and Howling Books. I was enchanted by the idea of the Letter Library and wished so badly for a place I could communicate with other readers in the same way. I loved growing closer to Rachel, Henry, George, Martin, Cal, and the Howling Books book club through Cath Crowley's words.
Words in Deep Blue by Cath Crowley ($17.99, Knopf Books for Young Readers), recommended by Johanna, Flyleaf Books, Chapel Hill, NC.
Blip is a robot who spends her days plugged into her computer. Due to a power outage, she trips over the cord and falls outside. As Blip ventures into the unknown, she discovers a vibrant world of color and friendship has been just outside her door this whole time. Blip may love being plugged into her computer, but she learns that going outside is way more exciting.
Unplugged by Steve Antony ($16.99*, Scholastic Press), recommended by Octavia Books, New Orleans, LA.