Read This Now: The Index
What if there were an army of indie booksellers enthusiastically reading and reviewing practically every new book coming out in the next year, and what if the books they were the most excited about, the books they couldn't wait to push into their customers' hands with a breathless "You've GOT to read this!" (virtually or otherwise), the ones with all the nine- and ten-star ratings were carefully curated and collected in a handy list? Well, all we can say is...KEEP READING!
---
Surprise Me!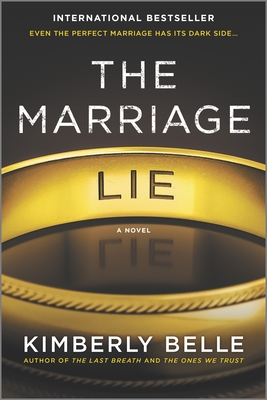 Could it happen to you? The divergence between what Iris thinks she knows about her partner of more than seven years and what she learns about him through digging into his past, after an unforeseen event, tugs emotionally and rationally. Throughout the story, Iris finds many reasons to question every decision she is faced with. Hold on, this one has plenty of twists right up to the last page.
The Marriage Lie by Kimberly Belle ($15.99, Mira Books), recommended by Page 158 Books, Wake Forest, NC.
Although I'm not a big fan of Hollywood, this story about Mary Pickford and her best friend Frances Marian quickly drew me in and kept me turning the pages. 
Benjamin knows how to flesh out her characters.  I kept wanting to know more about Mary and Frances. And even Douglas Fairbanks.  Such interesting people. I knew nothing about the events that came crashing down on these silent film stars when the movies went to "talkies." Just never gave it a thought. But how devastating. Such a long fall from grace. 
How timely this powerful novel is with all the horrific news of the casting couch in this decade. And look how long it's been going on. 
Written with a loving hand and a knowing mind, Benjamin has once again knocked it out of the park with The Girls in the Picture.
The Girls in the Picture by Melanie Benjamin ($28.00*, Delacorte Press), recommended by Copperfish Books, Punta Gorda, FL.
A young girl comes of age while living in a fictionalized Manson family in a dilapidated house in the woods. From the first few pages you know how the story will end, but the journey is beautifully written and told with a biting and unapologetic style. Great characters, an interesting backdrop, a wild story, an excellent book!
The Girls by Emma Cline (Random House, $27), recommended by Colin at Flyleaf Books, Chapel Hill, NC.
Cake by name and cake by vocation, the Cake family roll into Halleluia, Mississippi, to open a bakery. Dad Leo Meyer Lemon Cake comes from a long line of traveling merchants bringing baked goods like sweet religion to towns across the country, and he feels led to set up shop in the quirky town populated with beloved and familiar residents from other Halleluia-set novels like Ruby Lavender and House Jackson and the mysterious now-departed Mr. Norwood Boyd. Six cake-named children, their industrious father, and mother Arlouin Hummingbird Spice Cake find a town to serve and friends enough to make them plant their floury hands and want to stay forever.
Role models for readers, Emma Alabama Lane Cake and Ben Lord Baltimore Cake, tell us that we all need a community to serve and nourish and, in turn, to receive nourishment, however imperfect--like coming home.
A Long Line of Cakes by Deborah Wiles ($17.99*, Scholastic Press), recommended by Square Books, Oxford, MS.
Irving is one of my favorite authors, and this is, what I consider, his masterpiece. A fascinating tale of one of the most unique characters I have ever read. The ultimate story of faith, redemption, love and friendship. It is funny, heart-breaking, and unforgettable.
A Prayer for Owen Meany by John Irving (HarperTorch, $7.99), recommended by Margaret at Quail Ridge Books, Raleigh, NC.