Details

Published: 17 October 2017

17 October 2017
Browsing the shelves of libraries, book stores and book stalls is one of my favorite things to do. Over the years I have happened upon rare books, books by long forgotten authors and authors unknown at least to me, and have found both delight in discovery and hours of happy reading. So when a well-tailored fellow from Amazon stepped up to the dais of a writers' conference lunch recently and in a cheerful voice declared the end of browsing, I was horrified. He was not, of course, talking about internet browsing. He was talking about my kind of browsing.
Scanning real shelves for physical books is for me the most satisfying way to find literary treasures. A few days ago I stopped by Flyleaf Books in Chapel Hill and was captivated by a little girl who was sitting cross-legged on the floor of the children's section, reading a book she had pulled from the lower shelves. She didn't once look up while people walked around her.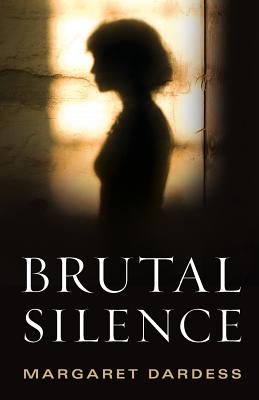 Years ago that little girl was me.  Every Tuesday night after dinner my parents would take me to our local library, and while they went off to look at grown-up books, I would run to the children's room and begin browsing through the biography section. Books about little girls who grew up to do great things were my favorite. The biographies of Madam Currie, Louisa May Alcott and Susan B. Anthony all inspired me with a sense of possibility. I discovered fiction on those Tuesday nights too. I'm sure I owe my life-long enthusiasm for mysteries and thrillers to the volumes of Nancy Drew and The Hardy Boys that I found on neighboring shelves.
While writing papers in college I often searched the library stacks for a book I had found listed in a bibliography only to discover that the book beside that book had even richer material for my research project. Had I been looking for the book online, as efficient as that method may be, I would have found only that book and most likely missed the memories and letters of little-known men and women whose valuable observations added unique perspectives to whatever subject I was pursuing.
Later as impoverished graduate students in New York City I and my friends spent many happy hours browsing in the second hand book stores on Broadway. We were thrilled when we chanced upon often out-of-print volumes whose prices fit out meager budgets. I would not otherwise have happened upon books like Anthony Trollope's The Way We Live Now or the lesser works of Mark Twain that I still have in my bookcase today.
I will continue to enjoy browsing the shelves of libraries and bookstores and hope that the unwelcome prediction of the man from Amazon is wrong or at least will not come to pass in my lifetime. How sad it would be if the little girl in Flyleaf Books and children everywhere were unable to find new worlds while discovering the delights of browsing.
---