Read This Now: The Index
What if there were an army of indie booksellers enthusiastically reading and reviewing practically every new book coming out in the next year, and what if the books they were the most excited about, the books they couldn't wait to push into their customers' hands with a breathless "You've GOT to read this!" (virtually or otherwise), the ones with all the nine- and ten-star ratings were carefully curated and collected in a handy list? Well, all we can say is...KEEP READING!
---
All Categories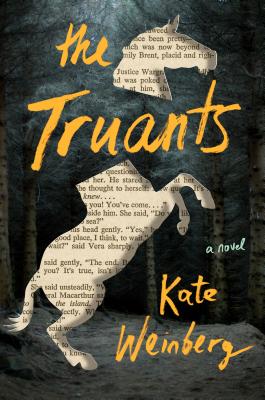 Kate Weinberg's debut novel of suspense weaves a tale of obsession, deception, and misguided love. Jess Walker is a young woman who enters an uninspiring university in East Anglia for the sole purpose of being a student of the charismatic professor of literature, Lorna Clay, who seems to have taken the position under a cloud of suspicion from her past. Clay will be conducting studies on the life and work of Agatha Christie, with an underlying theme, "People disappear when they most want to be seen."
Jess not only falls under her thrall, but also that of her three new friends who introduce her to a lifestyle of excess and awakenings, with tragic and life-altering consequences.This is a moody, mesmerizing, and literary read.
The Truants by Kate Weinburg (List price: $26.00, G.P. Putnam's Sons), recommended by The Country Bookshop, Southern Pines, NC.
---