Read This Now: The Index
What if there were an army of indie booksellers enthusiastically reading and reviewing practically every new book coming out in the next year, and what if the books they were the most excited about, the books they couldn't wait to push into their customers' hands with a breathless "You've GOT to read this!" (virtually or otherwise), the ones with all the nine- and ten-star ratings were carefully curated and collected in a handy list? Well, all we can say is...KEEP READING!
---
All Categories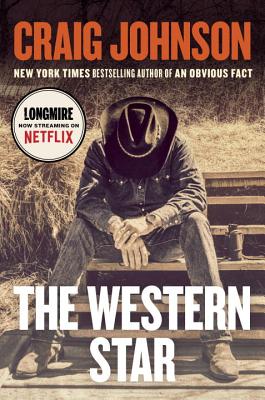 My weak spots are trains, westerns and mysteries, so I was compelled to pick up the new Longmire mystery by Craig Johnson. I flipped through the first few pages and tried to feign disinterest--as a brooding Western lawman would do--but I failed spectacularly and found myself riding alongside Sheriff Walt Longmire, back to his early days as a Wyoming deputy. His efforts to stay alive then serve as the backdrop for his current challenge to confront his darkest enemy. The gun- and book-toting Longmire, and the cast of unique characters on the Western Star kept me guessing as I rode the rails with them for miles through the Wyoming wilderness.
The Western Star by Craig Johnson ($28.00*, Viking), recommended by Quail Ridge Books, Raleigh, NC.
---