Read This Now: The Index
What if there were an army of indie booksellers enthusiastically reading and reviewing practically every new book coming out in the next year, and what if the books they were the most excited about, the books they couldn't wait to push into their customers' hands with a breathless "You've GOT to read this!" (virtually or otherwise), the ones with all the nine- and ten-star ratings were carefully curated and collected in a handy list? Well, all we can say is...KEEP READING!
---
All Categories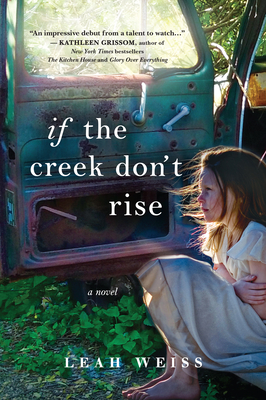 I was hooked at the line, "He's gonna be sorry he ever messed with me and Loretta Lynn." Leah Weiss's debut goes right for the heartstrings with a brutal portrayal of the difficult life in small town Appalachia. Protagonist Sadie Blue is pregnant, and two weeks into her marriage to Roy Tupkin, realizes it was all a mistake. Armed with Loretta Lynn and a new friend in town, she begins to fight for a way out. Told from the perspective of a number of townsfolk, the reader develops a more thorough understanding of all the forces and characters at play in the community. Plus, it has a killer ending!
If the Creek Don't Rise by Leah Weiss ($15.99*, Sourcebooks Landmark), recommended by Fountain Bookstore, Richmond, VA.
A Summer 2017 Okra Pick!
---