Read This Now: The Index
What if there were an army of indie booksellers enthusiastically reading and reviewing practically every new book coming out in the next year, and what if the books they were the most excited about, the books they couldn't wait to push into their customers' hands with a breathless "You've GOT to read this!" (virtually or otherwise), the ones with all the nine- and ten-star ratings were carefully curated and collected in a handy list? Well, all we can say is...KEEP READING!
---
All Categories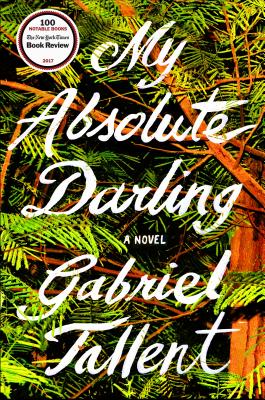 My Absolute Darling is a brand new debut novel that you will be hearing a lot about. Abbe and I found it remarkable and compelling, as have a host of other readers, while some have been repulsed by it. A disturbing, authentic, and suspenseful account of the worst and best that can coincide in the world, My Absolute Darling contains gorgeous descriptions of the natural world of the California coast, original and complex characters, and encounters with intimate, inescapable evil. Fourteen-year-old Turtle Alveston is the hero and she and her father are individuals you will not be able to get out of your mind.
My Absolute Darling by Gabriel Tallent ($27.00*, Riverhead Books), recommended by Quail Ridge Books, Raleigh, NC.
---