Read This Now: The Index
What if there were an army of indie booksellers enthusiastically reading and reviewing practically every new book coming out in the next year, and what if the books they were the most excited about, the books they couldn't wait to push into their customers' hands with a breathless "You've GOT to read this!" (virtually or otherwise), the ones with all the nine- and ten-star ratings were carefully curated and collected in a handy list? Well, all we can say is...KEEP READING!
---
All Categories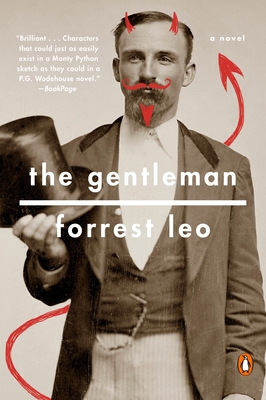 So our main character accidentally sells his wife to the Devil. Like ya do. Originally, he believed he hated his newlywed. But now that she is gone, he is bereft beyond all reckoning and assembles a band of misfits as incompetent as himself to journey to the Underworld to get her back. A refreshing romp at once familiar and strange. Readers will love the bumbling main character and his histrionics.
Recommended for readers of Christopher Moore's historical novels and lovers of Monty Python.
The Gentleman by Forrest Leo ($16.00*, Penguin Books), recommended by Fountain Bookstore, Richmond, VA.
---