Read This Now: The Index
What if there were an army of indie booksellers enthusiastically reading and reviewing practically every new book coming out in the next year, and what if the books they were the most excited about, the books they couldn't wait to push into their customers' hands with a breathless "You've GOT to read this!" (virtually or otherwise), the ones with all the nine- and ten-star ratings were carefully curated and collected in a handy list? Well, all we can say is...KEEP READING!
---
All Categories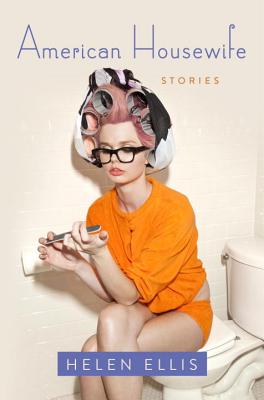 Smart, concise, honest, and a bit creepy, this is definitely the most entertaining collection of short stories I have ever read. Each story appears to be about normal, stay-at-home women. They are perfectly polite and rather lovely. But as the story progresses, the strange details and heightened emotions escalate until you suddenly find yourself somewhere you never imagined the story could go. American Housewife is hilarious and satirical.
It's more than a little unsettling, and always surprising. And yet beneath the manicured nails, cherry-red lipstick, and unshakable poise, there is a wealth of honest emotion. These women go extreme lengths to protect themselves and the things they value. They choose people to love, and care for them without question. They know exactly who they are and how they want their lives to be. It is rare to find a collection of stories that celebrates strong, feminine characters while embracing the ridiculousness that is being an American woman.
Read more at Lemuria Books' blog...
American Housewife: Stories by Helen Ellis ($24.00*, Doubleday Books), recommended by Lemuria Books, Jackson, MS.
---