Read This Now: The Index
What if there were an army of indie booksellers enthusiastically reading and reviewing practically every new book coming out in the next year, and what if the books they were the most excited about, the books they couldn't wait to push into their customers' hands with a breathless "You've GOT to read this!" (virtually or otherwise), the ones with all the nine- and ten-star ratings were carefully curated and collected in a handy list? Well, all we can say is...KEEP READING!
---
All Categories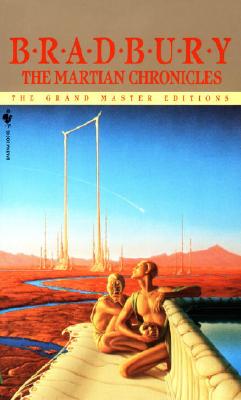 Everyone's read Fahrenheit 451, but really everyone should read The Martian Chronicles. It is quite frankly one of the most apt and lovely examples of science fiction acting as an observation of timeless issues within the human condition. There are three sections (past, present, and future) to this collection, which you can read as a progressive novel or as short stories, and Bradbury's tone changes throughout so you get to experience all of the different languaging that he is famous for.
The Martian Chronicles by Ray Bradbury ($7.99, Spectra), recommended by Hills & Hamlets Bookshop, Chattahoochee Hills, GA .
---