All Categories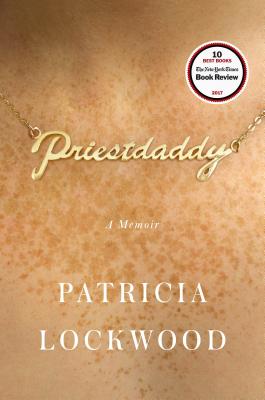 From the publisher: From Patricia Lockwood--a writer acclaimed for her wildly original voice--a vivid, heartbreakingly funny memoir about balancing identity with family and tradition. Father Greg Lockwood is unlike any Catholic priest you have ever met--a man who lounges in boxer shorts, loves action movies, and whose constant jamming on the guitar reverberates "like a whole band dying in a plane crash in 1972." His daughter is an irreverent poet who long ago left the Church's country. When an unexpected crisis leads her and her husband to move back into her parents' rectory, their two worlds collide...
From the staff at The Country Bookshop: This is the funniest book I've read this year. You will Laugh. Out. Loud.
Priestdaddy: A Memoir by Patricia Lockwood ($27.00*, Riverhead Books), recommended by The Country Bookshop, Southern Pines, NC.
---