Read This Now: The Index
What if there were an army of indie booksellers enthusiastically reading and reviewing practically every new book coming out in the next year, and what if the books they were the most excited about, the books they couldn't wait to push into their customers' hands with a breathless "You've GOT to read this!" (virtually or otherwise), the ones with all the nine- and ten-star ratings were carefully curated and collected in a handy list? Well, all we can say is...KEEP READING!
---
All Categories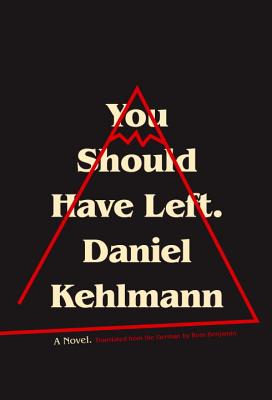 Daniel Kehlmann's novella sent shivers down my spine and kept me asking, "Just what is happening here?" A screenwriter tries to break through writer's block during a vacation with his family at a mountain house in Germany, but soon finds himself confronting sinister and physics-defying phenomena. I picked this up looking for a quick and entertaining read, but the story grabbed my wits and tossed them into its skewed events--and compelled me to read it again. A deliciously frightening tale.
You Should Have Left. by Daniel Kehlman ($18.00*, Pantheon Books), recommended by Quail Ridge Books, Raleigh, NC.
---