Read This Now: The Index
What if there were an army of indie booksellers enthusiastically reading and reviewing practically every new book coming out in the next year, and what if the books they were the most excited about, the books they couldn't wait to push into their customers' hands with a breathless "You've GOT to read this!" (virtually or otherwise), the ones with all the nine- and ten-star ratings were carefully curated and collected in a handy list? Well, all we can say is...KEEP READING!
---
All Categories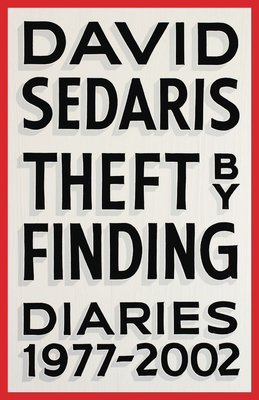 Theft by Finding has all David's humorous and insightful hallmarks and is, at the same time, very different from his previous books, with more sadness and seriousness, at least for the beginning entries. If you grew up in Raleigh you will have a lot of aha! moments being reminded of what a different place it was in 1977. It's really interesting to watch David evolve from the guy with lots of anxiety, no money, and a few addictions, to the celebrated writer he is today, with anxiety intact, of course. The real stars of the book are David's family, who come through as an eccentric bunch, but also a very close and loving one who enjoy one another.
Theft by Finding: Diaries (1977-2002) by David Sedaris ($28.00, Little Brown), recommended by Quail Ridge Books, Raleigh, NC.
---