Read This Now: The Index
What if there were an army of indie booksellers enthusiastically reading and reviewing practically every new book coming out in the next year, and what if the books they were the most excited about, the books they couldn't wait to push into their customers' hands with a breathless "You've GOT to read this!" (virtually or otherwise), the ones with all the nine- and ten-star ratings were carefully curated and collected in a handy list? Well, all we can say is...KEEP READING!
---
All Categories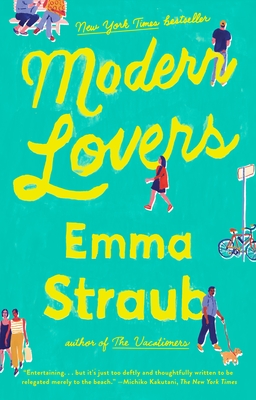 From the publisher: "From the author of the New York Times bestseller The Vacationers, a smart, highly entertaining novel about a tight-knit group of friends from college-- and what it means to finally grow up, well after adulthood has set in. Straub packs wisdom and insight and humor together in a satisfying book about neighbors and nosiness, ambition and pleasure, the excitement of youth, the shock of middle age, and the fact that our passions--be they food, or friendship, or music--never go away, they just evolve and grow along with us."
Modern Lovers by Emma Straub ($16.00, Riverhead Books), recommended by Writer's Block Bookstore, Winter Park, FL.
---