Read This Now: The Index
What if there were an army of indie booksellers enthusiastically reading and reviewing practically every new book coming out in the next year, and what if the books they were the most excited about, the books they couldn't wait to push into their customers' hands with a breathless "You've GOT to read this!" (virtually or otherwise), the ones with all the nine- and ten-star ratings were carefully curated and collected in a handy list? Well, all we can say is...KEEP READING!
---
All Categories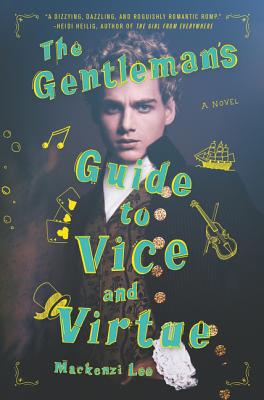 An adventurous, charming, fast-paced, and utterly lovable. High drama, high romance, history, intrigue, humor - it is EVERYTHING! No 500-page book has ever been this light-hearted and easy to read. It is a gem of a book constructed with care by Mackenzi Lee - an historian and an artist. It's pure fun with fantastic, hilarious characters that seem to breathe on the page. It took only a few pages for me to be fully invested in Monty, Percy, and Felicity and the intricacies of their lives. This book made me yearn for a Grand Tour of my own--although I could maybe do without the theft, highwaymen, and terrifying pursuit of alchemical cures...
The Gentleman's Guide to Vice and Virtue by Mackenzi Lee ($18.99, Katherine Tegen Books), recommended by Flyleaf Books, Chapel Hill, NC.
---