Read This Now: The Index
What if there were an army of indie booksellers enthusiastically reading and reviewing practically every new book coming out in the next year, and what if the books they were the most excited about, the books they couldn't wait to push into their customers' hands with a breathless "You've GOT to read this!" (virtually or otherwise), the ones with all the nine- and ten-star ratings were carefully curated and collected in a handy list? Well, all we can say is...KEEP READING!
---
All Categories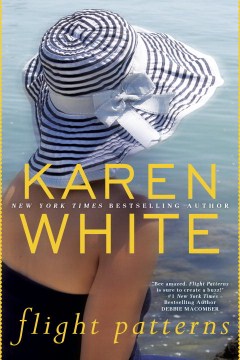 Georgia Chambers is one of the top china experts in the United States, but when a client brings her a piece that connects to her past, she is forced to go back home. Reunited with the comforts of salt air, and her grandfather, will Georgia Chambers be able to face the rest of her family? Will there be time to heal past relationships or has too much time passed?
Karen White is known for her whimsical Tradd Street series, but in several of her latest novels, she broaches tougher topics that trouble modern day families. Infused with the southern coast and the ocean, this book makes for a great beach read, as well as a reading group selection.
Flight Patterns by Karen White ($15.00, Berkley Books), recommended by My Sisters Books, Pawleys Island, SC.
---