Read This Now: The Index
What if there were an army of indie booksellers enthusiastically reading and reviewing practically every new book coming out in the next year, and what if the books they were the most excited about, the books they couldn't wait to push into their customers' hands with a breathless "You've GOT to read this!" (virtually or otherwise), the ones with all the nine- and ten-star ratings were carefully curated and collected in a handy list? Well, all we can say is...KEEP READING!
---
All Categories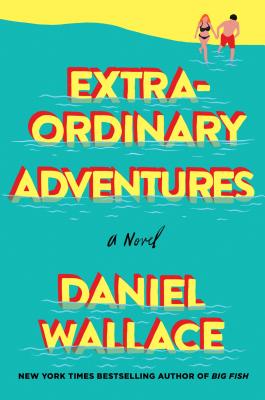 In Daniel Wallace's new novel, Extraordinary Adventures we meet dutiful, unassuming (and lonely) Edsel Bronfman, who is suddenly galvanized into action when he must find a companion in order to be eligible for an all-expenses-paid trip to the beach. Whether you see a bit of yourself in Edsel, or you know someone like him, you'll be routing for him as remarkable events and characters unfold. A funny, perfect read for the summer!
Extraordinary Adventures by Daniel Wallace ($25.99, St. Martin's Press), recommended by Quail Ridge Books, Raleigh, NC.
A Spring 2017 Okra Pick!
---