Read This Now: The Index
What if there were an army of indie booksellers enthusiastically reading and reviewing practically every new book coming out in the next year, and what if the books they were the most excited about, the books they couldn't wait to push into their customers' hands with a breathless "You've GOT to read this!" (virtually or otherwise), the ones with all the nine- and ten-star ratings were carefully curated and collected in a handy list? Well, all we can say is...KEEP READING!
---
All Categories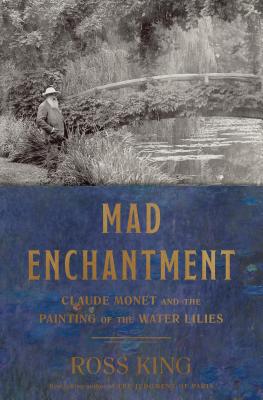 Ross King, author of the very wonderful Brunelleschi's Dome, takes on Monet, and the fascinating story behind the creation, in the last decade of his life, of the enormous water lily paintings that reside in the Orangerie in Paris. King brings Monet to life in his old age, living quietly in his paradise at Giverny. Given to bouts of discouragement and rage (he slashed or burned many canvases), his vision obscured by cataracts, Monet worked obsessively until his death at 86. King focuses on life in the French countryside during WWI and on Monet's relationship with his closest friend, Georges Clemenceau, war hero and Prime Minister of France, who kept Monet buoyed up with frequent lunches, drinking, smoking, and amusing correspondence. Clemenceau was instrumental in Monet's donation of the water lily panels to the people of France, although their friendship nearly ended when year after year Monet would not, or could not, let go of the paintings. Highly recommended for art and WWI buffs.
Mad Enchantment: Claude Monet and the Painting of the Water Lilies by Ross King ($30.00, Bloomsbury USA), recommended by Lisa, Square Books, Oxford, MS.
---