Read This Now: The Index
What if there were an army of indie booksellers enthusiastically reading and reviewing practically every new book coming out in the next year, and what if the books they were the most excited about, the books they couldn't wait to push into their customers' hands with a breathless "You've GOT to read this!" (virtually or otherwise), the ones with all the nine- and ten-star ratings were carefully curated and collected in a handy list? Well, all we can say is...KEEP READING!
---
All Categories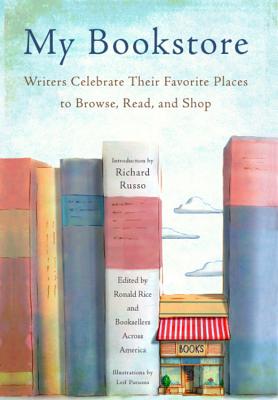 The independent bookstore relationship is a must read for those who must write or wish to. 84 authors share their inspirations and experiences with their favorite local haunts. This would make a great gift for both the book lover and the bookstore lover! Plus...the book jacket is very cool, a great addition in a personal library.
My Bookstore: Writers Celebrate Their Favorite Places to Browse, Read, and Shop by Ronald Rice/editor ($23.95, Black Dog & Leventhal Publishers), recommended by Dori, Page 158 Books, Wake Forest, NC.
---