Read This Now: The Index
What if there were an army of indie booksellers enthusiastically reading and reviewing practically every new book coming out in the next year, and what if the books they were the most excited about, the books they couldn't wait to push into their customers' hands with a breathless "You've GOT to read this!" (virtually or otherwise), the ones with all the nine- and ten-star ratings were carefully curated and collected in a handy list? Well, all we can say is...KEEP READING!
---
All Categories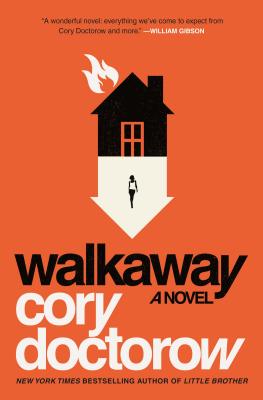 Cory Doctorow's Walkaway is a return to the deep-thinking, insightful, and yet very amusing science fiction of yore. We follow a group of Walkaways (individuals who have left typical society) as they experience and immerse themselves in a counter-culture that should be easy to maintain in a world of surplus. It isn't, of course--especially with differing opinions on what this counter-culture should do and what they could represent. Prepare to laugh and think with a story that is just on the other side of tomorrow.
Walkaway by Cory Doctorow ($26.99, Tor Books), recommended by Banshion, Flyleaf Books, Chapel Hill, NC.
---