Read This Now: The Index
What if there were an army of indie booksellers enthusiastically reading and reviewing practically every new book coming out in the next year, and what if the books they were the most excited about, the books they couldn't wait to push into their customers' hands with a breathless "You've GOT to read this!" (virtually or otherwise), the ones with all the nine- and ten-star ratings were carefully curated and collected in a handy list? Well, all we can say is...KEEP READING!
---
All Categories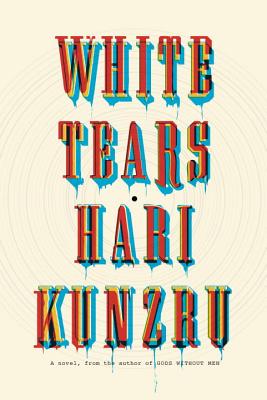 In a guest post on Lemuria Books' blog, writer Jim Ewing recommends White Tears by Hari Kunzru.
"What if there's a subtle, hidden sound, a tone, or chord, a riff that can transcend time and space, communicating through music a key or gate to hidden truths? This is the essential question that leads a New York acoustic engineer named Seth on the path toward solving a mystery in Hari Kunzru's novel White Tears...It's a saga that leads to madness, blood, and shame. Readers will be left reeling, wondering how many more mournful, deadly vibrations still reverberate all around us, just beneath the surface of our world." Continue reading...
White Tears by Hari Kunzru ($26.95, Knopf Publishing Group), recommended by Jim, Lemuria Books, Jackson, MS.
---