Read This Now: The Index
What if there were an army of indie booksellers enthusiastically reading and reviewing practically every new book coming out in the next year, and what if the books they were the most excited about, the books they couldn't wait to push into their customers' hands with a breathless "You've GOT to read this!" (virtually or otherwise), the ones with all the nine- and ten-star ratings were carefully curated and collected in a handy list? Well, all we can say is...KEEP READING!
---
All Categories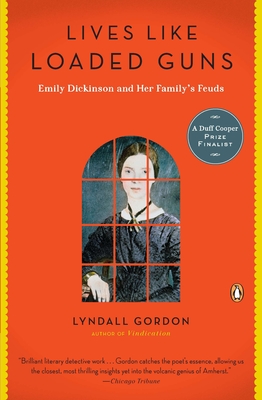 There's much that's a mystery about Emily Dickinson, but one traumatic event of her life is well-documented: the affair between her brother Austin and Mabel Loomis Todd, an Amherst College professor's wife. Lyndall Gordon uses the affair and the feud it caused to explore Emily Dickinson's life and the untold dramas that fueled her poems. This is riveting reading that will challenge anyone's notion of Dickinson as a quaint spinster.
Lives Like Loaded Guns: Emily Dickinson and Her Family's Feuds by Lyndall Gordon ($20, Penguin Books), recommended by Travis, Flyleaf Books, Chapel Hill, NC.
---