Read This Now: The Index
What if there were an army of indie booksellers enthusiastically reading and reviewing practically every new book coming out in the next year, and what if the books they were the most excited about, the books they couldn't wait to push into their customers' hands with a breathless "You've GOT to read this!" (virtually or otherwise), the ones with all the nine- and ten-star ratings were carefully curated and collected in a handy list? Well, all we can say is...KEEP READING!
---
All Categories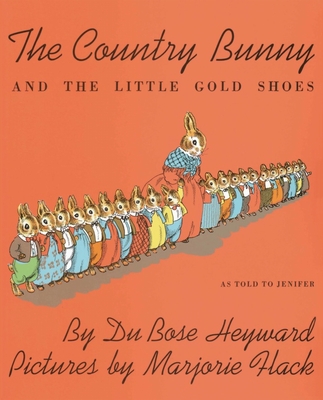 Erica at Lemuria Books encourages readers to redeiscover DuBose Heyward's (author of Porgy, the inspiration of Gershwin's Porgy and Bess) iconic children's book The Country Bunny and the Little Gold Shoes. First published in 1939, and filled with Marjorie Flack's charming illustrations, this Easter classic is worth visiting all year long. "I've recently gone back and reread it and I was shocked by its deeper meaning, and how wonderfully it is crafted for both children and parents," writes Erica. Read more on Lemuria's blog.
The Country Bunny and the Little Gold Shoes by DuBose Heyward and Marjorie Flack ($7.99, Houghton Mifflin), recommended by Erica, Lemuria Books, Jackson, MS.
---