Read This Now: The Index
What if there were an army of indie booksellers enthusiastically reading and reviewing practically every new book coming out in the next year, and what if the books they were the most excited about, the books they couldn't wait to push into their customers' hands with a breathless "You've GOT to read this!" (virtually or otherwise), the ones with all the nine- and ten-star ratings were carefully curated and collected in a handy list? Well, all we can say is...KEEP READING!
---
All Categories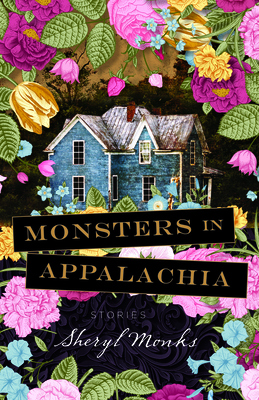 From the publisher: The characters within these fifteen stories are in one way or another staring into the abyss. While some are awaiting redemption, others are fully complicit in their own undoing. We come upon them in the mountains of West Virginia, in the backyards of rural North Carolina, and at tourist traps along Route 66, where they smolder with hidden desires and struggle to resist the temptations that plague them. A Melungeon woman has killed her abusive husband and drives by the home of her son's new foster family, hoping to lure the boy back. An elderly couple witnesses the end-times and is forced to hunt monsters if they hope to survive. A young girl "tanning and manning" with her mother and aunt resists being indoctrinated by their ideas about men. A preacher's daughter follows in the footsteps of her backsliding mother as she seduces a man who looks a lot like the devil. A master of Appalachian dialect and colloquial speech, Monks writes prose that is dark, taut, and muscular, but also beguiling and playful. Monsters in Appalachia is a powerful work of fiction.
Damita at The Country Bookshop says, "I loved this collection. If you like Hillbilly Elegy, you will enjoy this."
Monsters in Appalachia by Sheryl Monks ($16.99, Vandalia Press), recommended by Damita, The Country Bookshop, Southern Pines, NC.
---