Read This Now: The Index
What if there were an army of indie booksellers enthusiastically reading and reviewing practically every new book coming out in the next year, and what if the books they were the most excited about, the books they couldn't wait to push into their customers' hands with a breathless "You've GOT to read this!" (virtually or otherwise), the ones with all the nine- and ten-star ratings were carefully curated and collected in a handy list? Well, all we can say is...KEEP READING!
---
All Categories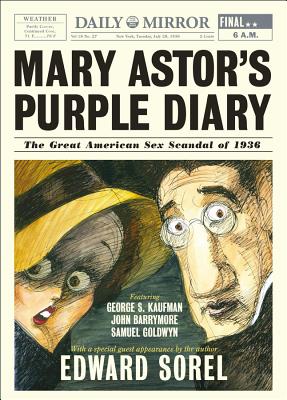 When iconic illustrator and caricaturist Edward Sorel tore up the old linoleum in his New York apartment in 1965, he found thirty-year-old tabloid newspaper pages that would fuel an obsession for decades. Now in Mary Astor's Purple Diary: The Great American Sex Scandal of 1936, he tells how actress Mary Astor's child custody case turned into a genuine Hollywood sex scandal when her ex-husband threatened to expose her diary that included salacious details of her affair with married playwright George S. Kaufman. Filled with Sorel's wonderful (and saucy) illustrations, the book is a lighthearted celebration of our fascination with celebrity and sex, but it's also an affectionate portrait of a troubled and talented woman that Sorel truly sympathized with.
Mary Astor's Purple Diary by Edward Sorel ($25.95, Liveright Publishing Corporation), recommended by Tony, Quail Ridge Books, Raleigh, NC.
---