CURRENT SOUTHERN INDIE BESTSELLER LIST...
For the week ending 10/6/219.
HARDCOVER FICTION

HARDCOVER NONFICTION

1. The Dutch House
Ann Patchett, Harper, $27.99, 9780062963673
2. The Water Dancer
Ta-Nehisi Coates, One World, $28, 9780399590597


3. Where the Crawdads Sing


Delia Owens, Putnam, $26, 9780735219090
4. The Testaments
Margaret Atwood, Nan A. Talese, $28.95, 9780385543781
5. The Institute
Stephen King, Scribner, $30, 9781982110567
1. Blowout: Corrupted Democracy, Rogue State Russia, and the Richest, Most Destructive Industry on Earth
Rachel Maddow, Crown, $30, 9780525575474
2. Talking to Strangers
Malcolm Gladwell, Little Brown, $30, 9780316478526
3. Educated
Tara Westover, Random House, $28, 9780399590504
4. Year of the Monkey
Patti Smith, Knopf, $24.95, 9780525657682
5. Everything You Need: 8 Essential Steps to a Life of Confidence in the Promises of God
David Jeremiah, Thomas Nelson, $26.99, 9780785223931
 A SIBA Okra Pick  | 
SIBA Book Award winners and finalists! | 
 Special to the Southern List
 FROM THE NEWEST CROP OF FRESH OKRA PICKS...
Nothing to See Here by Kevin Wilson
Kevin Wilson's best book yet—a moving and uproarious novel about a woman who finds meaning in her life when she begins caring for two children with remarkable and disturbing abilities
Lillian and Madison were unlikely roommates and yet inseparable friends at their elite boarding school. But then Lillian had to leave the school unexpectedly in the wake of a scandal and they've barely spoken since. Until now, when Lillian gets a letter from Madison pleading for her help.
Madison's twin stepkids are moving in with her family and she wants Lillian to be their caretaker. However, there's a catch: the twins spontaneously combust when they get agitated, flames igniting from their skin in a startling but beautiful way. Lillian is convinced Madison is pulling her leg, but it's the truth.
Thinking of her dead-end life at home, the life that has consistently disappointed her, Lillian figures she has nothing to lose. Over the course of one humid, demanding summer, Lillian and the twins learn to trust each other—and stay cool—while also staying out of the way of Madison's buttoned-up politician husband. Surprised by her own ingenuity yet unused to the intense feelings of protectiveness she feels for them, Lillian ultimately begins to accept that she needs these strange children as much as they need her—urgently and fiercely. Couldn't this be the start of the amazing life she'd always hoped for?
With white-hot wit and a big, tender heart, Kevin Wilson has written his best book yet—a most unusual story of parental love.
Ecco | 9780062913463 | October 29, 2019
 READ THIS! GREAT READS FROM SOUTHERN INDIES...
you don't need an algorithm to discover a great read!
READ THIS! Books with Street Cred
recent recommendations
•
all fiction
•
surprise me!
 •
all nonfiction
•
fresh okra picks
•
mysteries & thrillers
 •
the southern book prize
•
sci fi / fantasy / horror
 • 
lady banks' bookshelf
•
children's
 •
southern bestsellers
•
young adult
MORE...
 THE LATEST FROM LADY BANKS' COMMONPLACE BOOK...
Albert Woodfox: My greatest achievement
After years in prison and solitary confinement, I'd experienced all the emotions the Louisiana Department of Public Safety and Corrections wanted from me--anger, bitterness, the thirst to see someone suffer the way I was suffering, the revenge factor, all that. But I also became something they didn't expect--self-educated. I could lose myself in a book. Reading was a bright spot for me. Reading was my salvation. Libraries and universities and schools from all over Louisiana donated books to Angola and for once, the willful ignorance of the prison administration paid off for us, because there were a lot of radical books in the prison library: Books we wouldn't have been allowed to get through the mail. Books we never could have afforded to buy. Books we had never heard of. Herman, King, and I first gravitated to books that dealt with politics and race--George Jackson, Frantz Fanon, Malcolm X, Marcus Garvey, Steve Biko, Eldridge Cleaver's Soul on Ice, J. A. Rogers's From 'Superman' to Man. We read anything we could find on slavery, communism, socialism, Marxism, anti-imperialism, the African independence movements, and independence movements from around the world. I would check off these books on the library order form and never expect to get them until they came. Leaning against my wall in the cell, sitting on the floor, on my bed, or at my table, I read."
 FROM THE 2019 SOUTHERN BOOK PRIZE...
Smack Dab in the Middle of Maybe by Jo Watson Hackl
 2019 Southern Book Prize Winner: Children's

How far would you go to find something that might not even exist?
All her life, Cricket's mama has told her stories about a secret room painted by a mysterious artist. Now Mama's run off, and Cricket thinks the room might be the answer to getting her to come back. If it exists. And if she can find it.
Cricket's only clue is a coin from a grown-over ghost town in the woods. So with her daddy's old guidebook and a coat full of snacks stolen from the Cash 'n' Carry, Cricket runs away to find the room. Surviving in the woods isn't easy. While Cricket camps out in an old tree house and looks for clues, she meets the last resident of the ghost town, encounters a poetry-loving dog (who just might hold a key to part of the puzzle), and discovers that sometimes you have to get a little lost...to really find your way.
Smack Dab in the Middle of Maybe by Jo Watson Hackl (Random House Books for Young Readers)
 SOUTHERN BOOKS | AUTHORS | LITERARY NEWS...
Charles Frazier, Hub City Press, and The Cold Mountain Fund Series
(reprinted with permission from Advance Reading Copy)
No, I'm not trying to gain favor with this gifted storyteller, it's just that I know it to be true. When I interviewed him at my home recently about how his generous "Cold Mountain Fund" came about, I found out that he just wanted to give back some of his money and fame to aspiring authors and independent publishers. He talks about why he chose Hub City Press in Spartanburg, SC as his partner publisher and how the fund works.

I invite you to sit in on our fascinating conversation where Charles Frazier explains why, and how, he came up with the idea of giving away a lot of money. And by the way, Annie Dillard had a lot to do with it.
Jon: Tell me how the three Cold Mountain Series books from Hub City Press were chosen.
Charles: Hub City looked at their forthcoming novels and decided which to designate as part of the series. This all started with me thinking about independent publishing, especially non-profit. I've always been a real reader of independent small presses. A few years ago, I noticed that so many of the books scattered around my office and stacked on my desk—way over 50%—were independent press books.
Jon: Good for you.
Charles: There's a book store in Philadelphia —Joseph Fox Bookshop. It's one of my favorite bookstores in the world. A tiny place. More than four customers at one time and you're stepping on each other. But their selection of books is so interesting and careful. And the thing I like the most is that they have shelves in the front corner all full of indie press books from publishers like Hesperus, Graywolf, Melville House, Copper Canyon, and plenty of others. I always come away from there with more of those books than I have room for in my luggage. Lots of New York Review Classics. They're independent, aren't they, still?
Jon (pointing): Yes. Those are all those red spined books up there on my shelf.
Charles: Probably half the books that I've bought in the past five years have been theirs. I'm constantly looking to see what's coming up next from them. I just bought three in the past month. And those are books that I would not have found without them going out and scouting world literature looking for these interesting and hard to find books.
I've certainly benefited from corporate publishing, but there's something to be said for those other opinions—not corporate, not New York-centric—in selecting books to publish. And so, partly, I was wanting to support that. A few years ago, I was really thinking, "Oh, I'd like to publish some. I'd like to have a small press."
But my wife Katherine and I both need to be careful about over-committing our time. I don't want to get five years down the road and realize I'm never going to publish another book of my own.
So, part of this project was that realization. And also knowing the people at Hub City, Betsy and Meg and John Lane, seeing what a good thing they've had going, and thinking about the ways I could be of help with what they were already doing. And they're not just a publisher.  They also have a bookshop and run the Hub City Writers Project.  Over the past twenty-five years, they've created a real literary community.
Jon: And they've got a great distributor, too.
Charles: Are they with . . . ?
Jon: PGW.
Charles: Ah, a good match.
The folks at Hub City really know what they're doing. My goal is to provide funding for things they've already got going, and are doing really well. I read the books, but I don't do their jobs.
Jon: So, they chose those three authors?
Charles: Yes. And we'll continue that with the next batch. Those will be books I'm sure we'll talk about, but it's not like a contest where I'm picking a winner, and I'm sure not looking for a job as an editor.
Jon: And it's not an imprint? It's not like "a Charles Frazier book," you know, that kind of a thing?
Charles: No. One of the first conversations we had, I asked, "What would be helpful?" And one answer was, "If we could give higher advances and had a little more marketing money, maybe we could push these books out there more effectively." And also, in talking about marketing, they asked if I'd be willing to do some events with the authors. So, for the first book, Magnetic Girl, I did an event at Malaprop's with Jessica Handler. It was a conversation, and I was asking the questions, not answering them. I enjoyed that, really enjoyed, you know, not being the . . .
Jon: The center of attention?
Charles: Exactly. The center of attention.
And I thought it was a really good book. I very much enjoyed that book.
The second book, Watershed by Mark Barr, comes out soon. And the third one's next Spring sometime, Carter Sickels's book, The Prettiest Star.
Jon: In the future, will it be that Meg or Betsy will talk to you and say something like, "We received this manuscript and we love it. But they want more than we can afford. If you love it, can you help us out?"
Charles: I don't think it's going to work that way, but who knows? Maybe.
Jon: Well, who decides which books that you, in particular, will help promote? One of the things that I read was that you might go to some of the signings.
Charles: Yes. So, I've already done that with Jessica Handler, and hope I'll be able to do that with all of them. Also, I'm moderating a panel with all three writers at the SIBA trade show.
Jon: Will there be anything on the book that says it's from the Charles Frazier Cold Mountain Series?
Charles: Yes. I'm trying to remember what it looks like on Jessica's Magnetic Girl. It's in the book and on the spine.
Jon: And the official name is The Charles Frazier Cold Mountain Fund Series, correct?
Charles (laughing): Something like that. The fund is part of the Community Foundation of Western North Carolina.
Jon: Okay. So, that brings them into it.
If you read a manuscript that you particularly like, would it be something that you could bring to Meg or Betsy and say, "I'd really like to get behind it if you will publish it?"
Charles: That would be one way. More likely, I'd send the manuscript and say, "I really like this. What do you think?"
Jon: Is your affiliation with them permanent?
Charles: It's a commitment. We're guaranteeing a certain amount over a certain time, to be reevaluated at the end of that time. If everybody's happy, I assume we'd all want to continue.
Jon: Is there anything that you haven't been asked, that you would like to get out there, that maybe you're particularly proud of, or you're really looking forward to?
Charles: Well, again, for me, it's the support of independent publishing as a whole. That's what interests me the most.
Jon: That's the core.
Charles: Yes. To support Hub City because of the valuable work they've been doing, and also to show support for independent publishers in general, to value the writers they publish.
Jon: Yes. PGW sells a lot of wonderful small presses.
So, getting back to Hub City, they will say to you, at the beginning of the fall season next year, "Charles, these are three books, or however many, that we'd really love your support, and your foundation's support on." And you say, "Okay."
Charles: I know we'll be talking about the books, but I didn't particularly want any kind of rigid structure of how decisions get made.
Jon: You just trust them because of their history, basically.
Charles: Yes.
Jon: Okay. So, you have admired their publications in the past. You admired the way that they work, and you want to support them, financially. And they will talk amongst themselves and say, "Well, let's use the foundation's money to help us get this book, and this one." And then they tell you, and you say, "That's wonderful, and I will support you."
Charles: Yes, approximately. Remember, we just started this project last winter, just getting going with the first batch of books. And I couldn't be more pleased with it.
By the way, one of the things that they have done very well over nearly twenty-five years as a non-profit is raise money from a bunch of different kinds of sources. So, this current project is only one bit of what they do in that regard.
Jon: But I would imagine that if I was going to be published by Hub City, and they'd already purchased the book, I would be very happy to hear that you're going to be appearing at my launch party, because Hub City chose that book to be part of the program. Because, all of their books don't have the Charles Frazier mark on them, so. . .
Charles (laughing): Well I hope the writers are happy about it.
Jon (laughing): I'm pretty sure they would be happy. It seems perfectly logical, that they have a named author. A world-renowned author to help them push their book out. And then, theoretically, you like the book, and you're happy to help them out.
Charles: Yes.
Jon: Okay. So, it is different than what I first imagined. But you do have the opportunity to suggest to Betsy and Meg, "I really like this one. I'd like maybe for you to use some of the money to offer to them, so they can get published."
Charles: Yes. But I probably wouldn't do it that way. I would probably say, "Hey, I really like this. Would you take a look?"
Jon: Yes. Okay.
Charles: And then, you know—
Jon: Let them be the judge?
Charles: Exactly. That hasn't come up, yet, but I can certainly imagine it coming up.
Jon: Would that be something that you would like? Would you like to have a publishing arm where you published your own books?
Charles: Publish the books that I write?
Jon: No. No.
Charles: Oh, that I'm the editor choosing the books?
Jon: Yes.
Charles: Not particularly. I thought about it once, that it would be nice to have a literary prize, and publish the book, but I started looking at other ways that would be more helpful and less time-consuming for me.
Jon: Would that be something that you would still might like to do with Hub City, perhaps?
Charles: I doubt it. At least not in terms of what we're doing with the Cold Mountain Fund of the Community Foundation of Western North Carolina.
Jon: Now you've got to add the Charles Frazier.
Charles (laughing): Yes.
The origin of this fund was right after Cold Mountain, when it was on the bestseller list.
Jon: I remember it well.
Charles: Around that time I met Annie Dillard, one of my most admired writers of all time. We talked about the not-always-great effects of sudden success, and she told me she found that tithing helped. So when the big contract on Thirteen Moons happened, one of the first things that I thought of was, I ought to tithe.
Jon: Have you ever told her that?
Charles: No.
Jon: You should.
Charles: I should.
Jon: I'm sure she'd be thrilled.
Charles: Yes?
The idea of taking some of that ridiculous amount of money for that book, and trying to do good stuff with it has been. . .
Jon: It speaks volumes about you, Mr. Frazier.
Charles: Well, thank you. For a long time, I wouldn't even talk about it. It was kind of like, when I did use it, donate it, it would be on the condition of anonymity. And at some point, I realized, "Well, that's kind of precious."
Jon (laughing): Right. Posh. Yes. Let people know!
Charles: So, I mean, the setup of the Hub City project is not what people's immediate impression might be. But it does what I wanted in terms of protecting my time so that I can write another few books while also accomplishing the goal of supporting independent publishing.
Read the interview at Advance Reading Copy
2019 Fall Okra Picks
Announcing the 2019 Fall Okra Picks
(Asheville, NC) –Southern indie booksellers have announced their 2019 Fall Okra Picks, a fresh harvest of great Southern books, Southern voices, and Southern stories hand picked by Southern independent booksellers. The Fall Okra Picks release in October, November, and December, and every book on the list has a Southern bookseller ready to put it in the hands of readers with that most exciting phrase in the English language, "You've got to read this!"
Southern independent bookstores – we grow good books!
10 Blind Dates by Ashley Elston
Disney-Hyperion, October 2019
Watershed by Mark Barr
Hub City Press, October 2019
Orpheus Girl by Brynne Rebele-Henry
Soho Teen, October 2019
How We Fight for Our Lives: A Memoir by Saeed Jones
Simon & Schuster, October 2019
The Giver of Stars by Jojo Moyes
Pamela Dorman Books, October 2019
Lifestyles of Gods and Monsters by Emily Roberson
Farrar, Straus and Giroux, October 2019
Holding on to Nothing by Elizabeth Chiles Shelburne
Blair, October 2019
Tell Me a Story: My Life with Pat Conroy by Cassandra King Conroy
William Morrow & Company, October 2019
Nothing to See Here by Kevin Wilson
Ecco Press, October 2019
The Name of All Things by Jenn Lyons
Tor Books, November 2019
Watch What You Say by George Weinstein
Sfk Press, November 2019
The Revisioners by Margaret Wilkerson Sexton
Counterpoint LLC, November 2019
The Bromance Book Club by Lyssa Kay Adams
Berkley Books, November 2019
Find more information about the Okra Picks at AuthorsRoundtheSouth.com/okra
Fact and Fiction in Storytelling
Historical fiction. Besides an oxymoron, what is it exactly? It's historical, yet it's fiction. It's real, and yet make-believe. One thing is for certain, it's a delicate dance of words waltzing with real lives and events, while doing the tango with a cast of fictional characters.
Of course when writing historical fiction, it's rare to know what the "real" people were thinking and feeling. But my characters know everything. And it's through their eyes I want the reader to experience both the history and the story.
When writing historical fiction, sticking to the facts of the real events is important. But so often those data points can be a boring recitation of things that happened to people we don't know in a time we have no memory of. By pouring a shot of fiction into the historical account, history comes alive and allows the reader to dive heart first into a piece of the past that otherwise may have never sparked their curiosity.
I place my characters in the situation and turn them loose to explore the tragedy, the love, the place, the moment. I can only bring my characters to the party—what they do at the party and after, is up to them. I'm just telling the story.
I place my characters in the situation and turn them loose to explore the tragedy, the love, the place, the moment. I can only bring my characters to the party—what they do at the party and after, is up to them. I'm just telling the story.
Keeping my characters from altering history requires balance and precision. A deftness of words and interactions blends the facts as we know them with the unknown world of what might have been. What could have been.
For example, in my latest novel, Blood Creek, Mother Jones played an important role in the real events of the southern West Virginia mine wars. This woman was a force of nature. However, as much as I love the fact that she was a pivotal component of the mine wars, I didn't want to tell her story. So, I introduced my character Jolene to Mother Jones and let Jolene show us the involvement of this real-life powerhouse in the historical events. All the facts concerning Mother Jones' involvement in the Paint Creek and Cabin Creek strike are still there as historians recorded them, but we see it all unfold through a fictional character's experience and how she interacted and related to Mother Jones—much as you or I would have, had we been there. But it is Jolene's story.
The fiction should never change history, only enhance what we already know. It should slip in a perspective that may not have been considered.
In the end, story is what ties our lives together—past and present. Fact and fiction.
---
Kimberly Collins is the author of two novels, most recently Blood Creek, which is the first in the Mingo series. Collins grew up in Matewan, West Virginia, the home of the Hatfield & McCoy feud and the legendary Matewan Massacre. She loves the mountains, the river, the people, and the history. Collins is busy working on several projects including the Mingo series, short stories, photography, and dabbling in other creative endeavors. In 2017, she co-wrote her first screenplay for a short film, which premiered at the Knoxville Film Festival. For more information about Collins and her work, visit https://www.bluemingopress.com  
Wiley Cash named as 2020 Conroy Legacy Award Recipient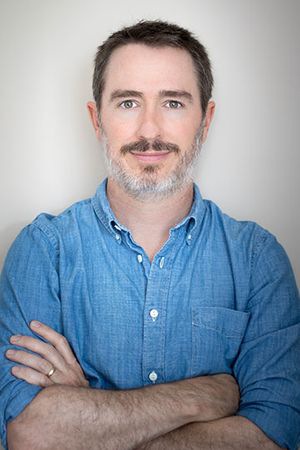 Wiley Cash, the New York Times bestselling author of A Land More Kind than Home, This Dark Road to Mercy, and The Last Ballad, has been selected to receive the 2020 Conroy Legacy Award. Created in honor of the example set by the beloved Southern author Pat Conroy, the Conroy Legacy Award recognizes writers who have achieved a lasting impact on their literary community, demonstrated support for independent bookstores both in their own communities and in general, created written work that focuses significantly on their home place, and supported other writers, especially new and emerging writers. 
"We are so delighted to see that booksellers have chosen Wiley Cash as their Conroy Legacy Award Recipient," said Wanda Jewell, Executive Director of the Southern Independent Booksellers Alliance, which oversees the Award. "Wiley is a generous southern friend to bookstores and writers."
In addition to his novels, Cash is the creator of the Open Canon Book Club, which seeks to introduce readers to "voices and portrayals of the American experience they may not have otherwise encountered" and which is supported by independent bookstores in the South and nationwide. He is also a founder of The Land More Kind Appalachian Artists Residency, a week-long residency program for writers, visual artists, musicians, songwriters, and photographers who are either from Appalachia or devoted to creating art representative of the region.
"Pat [Conroy] was one of those successful writers who was also pushing others ahead of him," said Cash when he was told he would receive the award,  "I've heard story after story from writers whose work he shouldered and shared with the world. He did that for me. We all need to do that for the writers who are coming behind us. He didn't pull the ladder up. He reached a hand down." 
Of the role the Southern independent bookstore community has played in his career, Cash was emphatic: "It's only because the independent bookstores and booksellers embraced my debut that my books have had the success they've had. Indie bookstores put me on the literary map, and they've kept me there. Independent bookstores are the literary, social, cultural, intellectual, and ethical lifeblood of our communities. We go to indie stores to meet authors, discover books, discuss ideas, find community, exchange new ideas and challenge old ones."
Suzanne Lucey, co-owner of Page 158 Books in Wake Forest, NC says the regard goes both ways: "We had Wiley to our store and for each book sold he donated a dollar from his own pocket to send to the ACLU. Who does that?"  
"He also has asked to do a writing class at our store," she added, "and applauded a Clay County, NC high school teacher for introducing Appalachian writers like Ron Rash and David Joy. He really is trying from the bottom up to make our state and country better."
SIBA will make a donation to the Pat Conroy Literary Center and to the UNC Asheville Foundation in the name of Wiley Cash.
Books by Wiley Cash
A Land More Kind Than Home (2012)
This Dark Road to Mercy (2014)
The Last Ballad (2017)
For more information visit SIBA at sibaweb.com
Indie Bookstores Saved My Life by John Shore
I needed a job, badly. I was as broke as Wimpy on a Monday. (Young people: google "Popeye the Sailor," and enjoy learning about that cartoon character's pal, Wimpy, who was clearly a homeless alcoholic.)
I was also living with a girl named Cat, with whom I was swooningly in love. So I was fairly desperate to prove to Cat that I was the kind of man upon whom she could always depend to at least be a stoner with a JOB.
We were living in San Francisco. There was only one place in that whole city where I wanted to work: the venerable, three-story, glass-fronted independent bookstore in the heart of downtown called Stacey's.
But the people who worked at Stacey's seemed to have as much in common with me as I did with David Niven. (Young people: David Niven was . . . oh, forget it.) They were serious, bonafide, hardcore intellectuals. They knew things. They knew a lot about a lot, and were no doubt learning more every day.

Meanwhile, the last thing I had learned was how to open a beer bottle with my teeth. (The key to which, in case you're wondering, is to deeply and truly give up finding your bottle opener.)
What a young and/or lost person needs most is people around them who have given themselves over to something greater than themselves. And that's what I found when I entered the world of independent bookstores.
But I told myself that the people who worked at Stacey's, for all of their formidable gravitas, were lovers of books and words. Well, I was a freak for books, and felt born to be a writer. I used those two rods o' truth to stir up the pot of courage I needed to walk into that bibliophile's Disneyland, and ask for a job application.
That night, in neat little letters, I wrote on literally every blank micro-inch of that application. When it was finished, my "Please Hire Me" manifesto looked like an experiment to see how much ink a typical sheet of paper can absorb before it disintegrates.
Having taken in both sides of my mondo-missive, Cat said, "Well, they'll call you, or they'll call the police."
Luckily, they called me. And before I knew it, I was working with three other guys in the shipping and receiving department at Stacey's, where I spent my days preparing new books to be wheeled out onto the sales floor, ogling publishers' catalogs, and rushing to be the first to open the latest case in from Random House or Simon & Schuster.
It was 1980. I was 21 years old. I didn't know who I was. I didn't know where I belonged. I'd spent the previous year being a working student at San Francisco State University, and the year before that working the graveyard shift at a chewing gum factory. I couldn't see one day into my own future.
I wasn't exactly prepared for life, is the short of it.
I knew I loved Cat (to whom I've been happily married since 1981); I knew I loved books; I knew I was a writer. Beyond that, life for me was all it could be, which was basically a brilliant, blinding fog.
Over the next few years I worked at Stacey's and one other independent bookstore. Those were the two jobs that saved my life. Because they took an idea I had—which was that books and writing, in and of themselves, were worthy of dedicating one's life to—and made it real.
Today it's so obvious: of course books and writing are worth dedicating one's life to. But back then, I wasn't so sure. I wasn't sure of anything having to do with the relationship between life and purpose, life and will, life and hope.
But being around so many books—and mostly being around so many people who had made their passion for books foundational to their lives—changed all of that.
What a young and/or lost person needs most is people around them who have given themselves over to something greater than themselves. And that's what I found when I entered the world of independent bookstores.
The people who worked in those stores cared. They cared about ideas. They cared about literature, about history, about sociology and science and art. They cared about how positively books can affect the lives of children.
They cared about understanding the world. And through their caring they helped me to understand not just the world, but my place in it.
I moved from working in independent bookstores, to writing for magazines and newspapers, to editing and ghostwriting books, to writing "Everywhere She's Not," a novel about a lost young man living in San Francisco in 1980 (whom, we learn in the final chapter, has landed a job at — you guessed it! — Stacey's).
It's possible that if things go well with "Everywhere," I'll soon be visiting independent bookstores throughout the South. That will of course be so good for sales. But, even more than that, I know how much good going into each and every one of those stores will be for my soul.
--------
John Shore is the author of "Everywhere She's Not," and writes a popular advice column for "The Asheville Citizen Times" newspaper.
---