Surprise Me!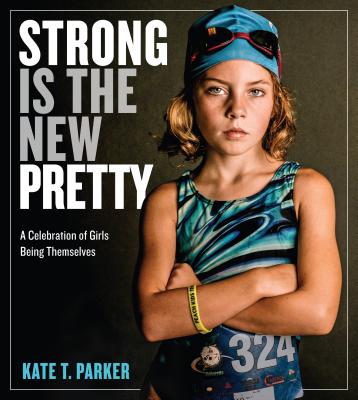 This beautiful book should be in every doctor's office, every waiting room, every home. With brilliant images of girls in their natural habitat, this book celebrates strong girls with great gusto.
Strong is the New Pretty by Kate T. Parker ($30, Workman Publishing), recommended by Rachel, Avid Bookshop, Athens, GA.
For all the geeks, outcasts, and kids who walk to the beat of a different drummer, Blackbird Fly holds out a hand of friendship and invites you to join Filippino immigrant Analyn (known as Apple) as she recovers from her best friend's betrayal and subsequent bullying and finds that music can save one's soul, that you don't have to believe others' opinions of you, and that moms can surprise you.
Blackbird Fly by Erin Entrada Kelly; Betsy Peterschmidt (Illustrator)(Greenwillow Books) Recommended by Jill at Fiction Addiction Greenville SC
This is one of my favorite books coming out this year and one of the best young adult fantasies I've read in a long time. Chupeco's world building is done carefully and precisely, revealing the pertinent information a little bit at a time. The characters are almost all female and all are strong, brave, courageous, and intelligent in their own right. The plot is complex but well thought out and the writing is cinematic. If this doesn't get optioned for a movie, I'll be surprised. highly recommend this books for those that love The Uglies series by Scott Westerfeld or Daughter of Smoke and Bone. This could also easily be an adult crossover for those that enjoy Game of Thrones, Wheel of Time, or Memoirs of a Geisha.
The Bone Witch by Rin Chupeco ($17.99. Sourcebooks Fire) recommended by Foggy Pine Books, Boone, NC.