Surprise Me!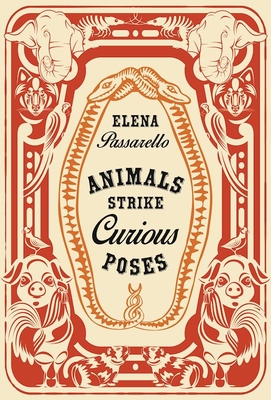 This collection of essays dips into so many genres I can't even explain it. Passarello tells the stories of 16 famous animals immortalized by humans and examines how their stories shape our understanding of humanity. It is witty, informative, and she even takes the perspective of Darwin's tortoise. Yes.
Animals Strike Curious Poses by Elena Passarello ($16.95, Sarabande Books), recommended by Halley, Parnassus Books, Nashville, TN.
The Bees is like Watership Down for bees, wasps, and spiders.
In this political thriller set entirely in a beehive and surrounding fields, a lowly worker bee navigates her way through the different jobs bees do and overthrows a corrupt oligarchy. Since it's a novel, liberties are taken with the science but the basics are covered.
 A great story for anyone who is fascinated by the beehive at the North Carolina Museum of Natural Sciences.

The Bees By Laline Paull ($25.99, Ecco), recommended by Elizabeth at Quail Ridge Books Raleigh NC.
The Travelers is a stunningly complex novel of espionage and counter espionage; a definite page-turner with a story that unfolds at breakneck speed as you travel internationally with a top rated traveler's magazine.
Who can you trust in this world of modern-day espionage? Twists and turns culminate in a huge surprise ending…Pavone's best yet!
The Travelers by Chris Pavon (Crown) Recommended by Nancy M. at Fiction Addiction Greenville SC