Surprise Me!
Do you ever think about getting away from the world? Ever contemplate taking a break and relaxing out in the woods by yourself for while? Well, one guy decided to do just that…for 27 years.
The Stranger in the Woods is the true story of the hermit Christopher Knight. In 1986, 20-year-old Knight decided to completely leave society and disappear into the woods of Maine. For the next three decades, Knight lived completely by himself, surviving by pilfering off the summer cabins that surrounded the nearby lake. To the locals, he became known as the North Pond Hermit. It wasn't until 2013 that a determined resident finally caught him stealing food from the lake's summer camp, and the hermit and his hideout were revealed. Read more at Lemuia's blog…
The Stranger in the Woods by Michael Finkel ($25.95, Knopf Publishing Group), recommended by Abbie, Lemuria Books, Jackson, MS.
A realistic look at life in 1890s New York. 
Callaway's prose will awaken all your senses to everyday life in the growing city. She tells the story of Virginia, a writer in a family full of creativity. Virginia finds that you can never forget your first love and that finding love elsewhere can also be problematic.
The society of artists that Ginny discovers helps her find a new focus on her life. Through several tragedies, she finds purpose in her writing even while losing those who are closest to her.
The Fifth Avenue Artists Society by Joy Callaway (Harper) Recommended by Linda at Fiction Addiction Greenville SC
A fun, light-hearted read with a likeable heroine (Stephanie Plum) who after losing her job seeks out her cousin Vinnie, a bail bondsman, about a filing job.
That job has just been filled, but there's an opening for a bounty hunter, and the money's good. Stephanie blackmails her way into the job.
Of course, Stephanie is unbelievably unqualified for this job, but a mixture of desperation, pride, and stubbornness take her a long way.
One for the Money by Janet Evanovich (St. Martin's Press) Recommended by Cynthia at Book Swap of Carrollwood Tampa FL
It takes a special talent to have a reader truly suspend disbelief, but Pulley succeeds spectacularly well in this debut.
In 1880s London, Thaniel Steepleton is a telegraphist whose life is saved by a very timely pocket watch. When he meets its maker, Keita Mori, his entire life is upended and made more beautiful -- and dangerous.
The clock is ticking on this new friendship, and Thaniel must use his ingenuity and previously untapped bravery to save Keita's life and his own future. Fans of David Mitchell and Erin Morgenstern will be intrigued, and I think it's safe to say that we can expect great things from Pulley.
The Watchmaker of Filigree Street by Natasha Pulley (Bloomsbury USA ) Recommended by Amanda at Inkwood Books Tampa FL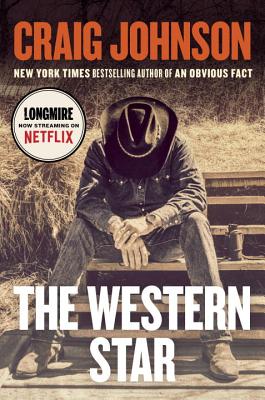 My weak spots are trains, westerns and mysteries, so I was compelled to pick up the new Longmire mystery by Craig Johnson. I flipped through the first few pages and tried to feign disinterest--as a brooding Western lawman would do--but I failed spectacularly and found myself riding alongside Sheriff Walt Longmire, back to his early days as a Wyoming deputy. His efforts to stay alive then serve as the backdrop for his current challenge to confront his darkest enemy. The gun- and book-toting Longmire, and the cast of unique characters on the Western Star kept me guessing as I rode the rails with them for miles through the Wyoming wilderness.
The Western Star by Craig Johnson ($28.00*, Viking), recommended by Quail Ridge Books, Raleigh, NC.