Surprise Me!
Clementine and Winston Churchill, both from aristocratic families, had the wedding of the year. 
Photos in the papers, people lining the route to the church, and reports of a six hour wedding dress alteration session.  Because Clementine and Winston exchanged over 1,700 letters, we get a fascinating, up close look at their relationship through the years. 
Winston was impulsive, defensive and rash.  Clementine was thoughtful, strong and strategic.  During World War I, she organized canteens for munition workers.  During World War II, she volunteered as a fire watcher, sitting on rooftops and calling in fires during air raids.  She and Winston went out in the dark after the bombing stopped and toured the bomb sites with flashlights. 
Clementine is an extraordinary love story against the backdrop of tumultuous history.  I loved it!
Clementine: The Life of Mrs. Winston Churchill by Sonia Purnell (Viking) Recommended by Helen at Quail Ridge Books Raleigh NC
Observational and mundane, this is a novel that inhabits the mind of an ordinary man for three days as his life abruptly changes. For all those who need a dose of Parisian café in their lives.
"Let the world turn around us, beyond our spotless bars, in the end every day will be carefully wiped away to make room for the next."
The Waitress Was New by Dominique Fabre; Jordan Stump (Translator) ($16, Archipelago Books), recommended by Elizabeth, Avid Bookshop, Athens, GA.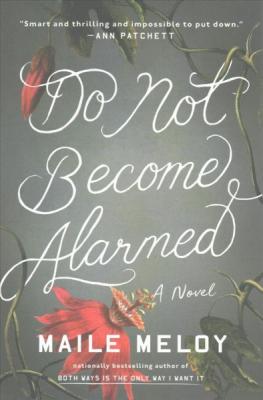 From Parnassus Books' blog: "I'm pretty sure that what Maile has written is a blockbuster, a bestseller, the hot book of summer. Do Not Become Alarmed is too well-written to be written off as a mere thriller, and yet it's undeniably thrilling. It's the story of two families, old friends, who decide to take a cruise and wind up losing their children. That's big, and still the book is bigger than that: it's a novel about race and class, poverty and privilege, marriage and desire, and the quest to be a perfect parent while still being yourself. It's a book filled with rage and guilt in which the most casual actions have lasting consequences. Maile knows how to get the reader's adrenaline pumping, but she also assumes the reader is as smart and complicated and curious as she is." Keep reading...
Do Not Become Alarmed by Maile Meloy ($27.00, Riverhead Books), recommended by Parnassus Books, Nashville, TN.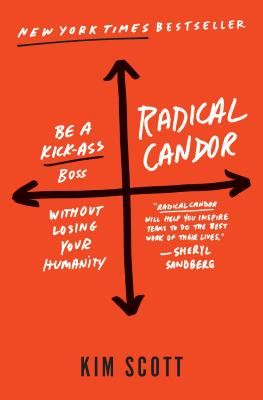 Radical Candor is the best book on being a boss (i.e., managing people) that I've ever read. Kim's system is elegantly simple, eminently useful, and applicable to anyone who has ever been an employee or an employer. Unlike the dry tone of most business books, Kim sounds like an older sister sharing hard-won experiences and her gossipy Silicon Valley examples also make the book a fun peek into the tech companies like Google and Apple that are now mainstays of the Fortune 500.
Radical Candor by Kim Scott ($26.99, St. Martin's Press), recommended by Jill, Fiction Addiction, Greenville, SC.
The great flood has come to London. Through short, poetic paragraphs we see flashes of the chaotic conditions and the different shades of insanity it breeds, but the world-building of the apocalyptic flood and its aftermath is not the point. Instead it is the narrator's relationship with her newly born son - the primal centrality of motherhood and the demands it makes on survival - even as the fallout from the disaster surrounds them. This is a book you will read in a sitting but will stay on your mind for days afterward.
The End We Start From by Megan Hunter ($22.00*, Grove Press), recommended by Flyleaf Books, Chapel Hill, NC.