Surprise Me!
Inspector of the Dead is an absolutely riveting historical thriller.
I'd not read one of David Morrell's mysteries before, and now I want to devour them all. I'm even going to check out the original Opium-Eater to learn more about his fascinating protagonist, Thomas De Quincey.
Inspector of the Dead by David Morrell (Mulholland Books) Recommended by Rosemary at Quail Ridge Books Raleigh NC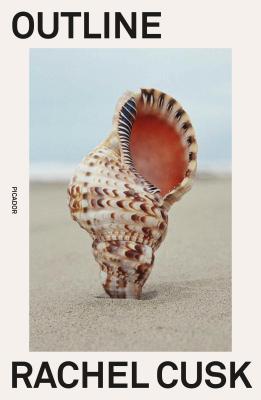 From the publisher: Outline is a novel in ten conversations. Spare and lucid, it follows a novelist teaching a course in creative writing over an oppressively hot summer in Athens. She leads her students in storytelling exercises. She meets other visiting writers for dinner. She goes swimming in the Ionian Sea with her neighbor from the plane. The people she encounters speak volubly about themselves: their fantasies, anxieties, pet theories, regrets, and longings. And through these disclosures, a portrait of the narrator is drawn by contrast, a portrait of a woman learning to face a great loss.
Outline by Rachel Cusk ($16.00, Picador USA), recommended by Angie, The Country Bookshop, Southern Pines, NC.
When Catrina and her family move to a seaside town in Northern California to accommodate her sister's cystic fibrosis, she is not happy. Bahia de la Luna is cold, foggy, far away from her friends, and, worst of all, reportedly home to a whole lot of ghosts. Cat's sister, Maya, is thrilled by their new town's spooky residents, but Cat wants nothing to do with them until she realizes that she must put aside her fear for both her sister's sake and her own. Graphic novel queen Telgemeier is back, and she has crafted a beautiful, entertaining, and hopeful story about the power of family, friendship, and community -- with an extra dash of ghostly magic for good measure.
Ghosts by Raina Telgemeier (Graphix, $10.99), recommended by Rebecca at One More Page Books, Arlington, VA.